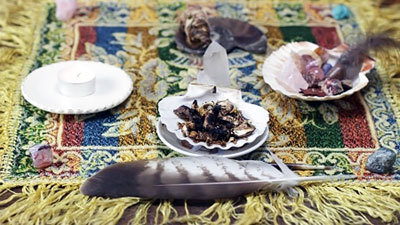 There is enormous power in prayer. There is enormous power in thought and intention. The ways in which you pray, think and focus are reflected in your physical, everyday life. Combining the spiritual and the mundane into your present moment can enrich your soul and enhance the quality of your life.
The ways of doing this are endless, but one way I enjoy is to create a personal altar. You can make an altar anywhere and place anything on it, as long as it represents the quality you want to concentrate on and develop. Creating an altar is very personal, because it is the way for us to connect with our spirit and align ourselves with our intentions. It helps to remind us of these things even in the midst of a busy day. Read the rest of this entry »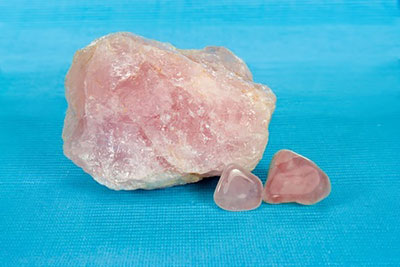 Did you know that Rose Quartz offers a solution for those days when everyone seems to rub you the wrong way, and you wonder what's wrong with everyone! Or you wonder… maybe is it just me? Or have you been in a public situation where you feel a bit overwhelmed by everyone coming on too strong? Surround yourself with an imaginary bubble of Rose Quartz, or better yet, wear a piece of Rose Quarts jewelry and notice how your experience changes to a more positive, nurturing vibe.
Rose Quarts is a very happy and loving stone. It is a pink quartz crystal with a vibration of love, peace and overall calming energy. Rose Quartz is a calming and reassuring crystal and is especially helpful to individuals who are highly sensitive. Read the rest of this entry »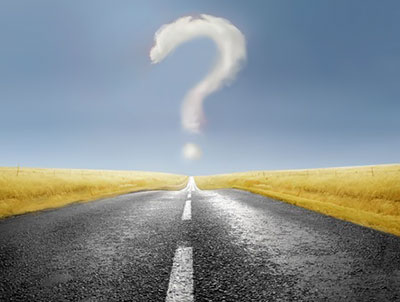 One of the things I'm most grateful for are the special people who have come into my life and taught me how to believe in myself, and to really trust and respect my personal power. There are so many opportunities every day to give up our personal power and feel like a victim of circumstances and life's challenges.
I believe it is such a tremendous gift to connect with someone in a positive relationship, where you gain a better understanding of yourself and feel empowered to be happy and the best person you can be. Whether it's a psychic consultant or a best friend, asking yourself or another person the right question can put you on the right track.
Being a participant in your psychic reading with the right consultant can be very empowering. A carefully crafted question can be very empowering, by placing you in the driver's seat on your journey to a future life that you choose for yourself. By asking the right question during a psychic consultation, you can potentially release your personal power from within. Read the rest of this entry »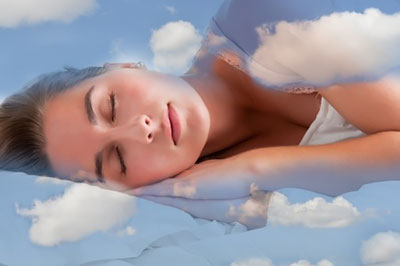 I awoke this morning remembering a dream that felt so real. Dreams are so mysterious. Like the deep sea, there is much uncharted territory in the dream realm. My dreams are special to me and I try to listen to their messages.
I'm not alone in my fascination with the dream state – nearly every culture throughout history has valued the wisdom and spiritual depth contained in dreams. Native Americans saw dreams as another form of reality and a doorway to spiritual awareness. They valued the messages dreams conveyed and saw them as guides for the living. Many cultures have tried to interpret the important messages dreams communicate about our lives and some cultures traditionally perform sacred rituals to elicit dreams. Read the rest of this entry »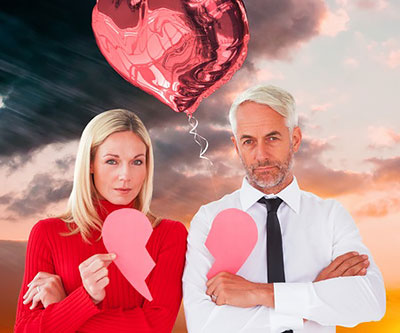 I'm not sure that "soulmates" are all they're cracked up to be. I used to imagine that having a soulmate would make my life more beautiful and very romantic. I couldn't wait to find my soulmate and I faithfully held a vision of the perfect relationship.
I thought that finding my soulmate would satisfy that longing for the perfect companion and partner in life. I imagined that we'd be inseparable and understand each other completely, and my life would magically launch up to a new level of happiness. After some experience I'm not so sure having a soulmate is any kind of path to happiness and harmony, or a problem-free partnership for that matter.
I believe now that finding my soulmate partnered me with someone who activated my biggest life lessons. One of the unique qualities I share with my soulmate is that we are indescribably bound by love, and no matter what we do or how much time goes by that we've seen each other, it feels like it was yesterday when we met. There is that deep knowing that this is special and it's like 'coming home.' Read the rest of this entry »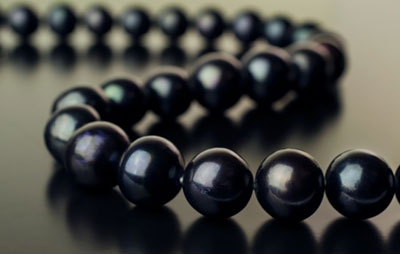 When I graduated from massage school, a very dear friend of mine gave me a piece of Jet, also known as Black Amber or Gem Lignite, for energetic protection and purification.
He said the piece of Jet would absorb negative energy if I carried it in my pocket. He said, "Feel how light it is right now? As Jet absorbs negative energy throughout the day it will become heavier." I didn't believe him, until I tried it. I carried the stone in my pocket and sure enough, by the end of the day the feather-light stone felt twice as heavy!
To cleanse and clear the stone, and bring it back to its original state, all I needed to do was place it in the sunlight for a few hours. The sunlight cleansed and cleared the stone and it was once again feather light. I was amazed. I've always been attracted to crystals and felt their healing qualities assist me in my work, but Jet is truly remarkable. It offers some pretty concrete evidence that these stones are alive and do help us on a spiritual and energetic level. Read the rest of this entry »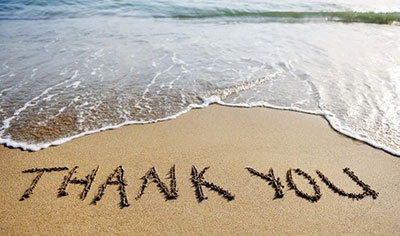 This year's Thanksgiving celebration at my home once again confirmed that it is without a doubt my favorite holiday. It was a special day that I shared with some new friends whom I had invited to my new home.
As I prepare for our celebration, I couldn't help but reflect on all the things, new and old, special and ordinary, that have blessed my life. Although I was preparing to celebrate with new friends, and I was delighted about that, I couldn't help but remember old friends who wouldn't be with me this year. I also recalled Thanksgiving celebrations from my childhood, when my whole family surrounded me, and my life was filled to the brim with what I look back upon as "home". Read the rest of this entry »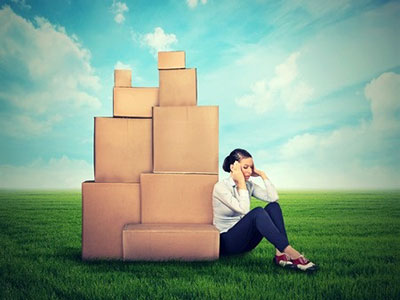 I am in the process of relocating and I've never made such a big move before! I am fast approaching the final stages of preparation to move my household to another state. Soon, the movers will be arriving, and I have to admit I haven't been feeling all that calm and spiritually centered. At this point, I'd rather describe myself as a hysterical control freak, who babbles much more than usual. Where does one find space for spirituality in this frame of mind?
It's hard to find that calm center of my being. There's a lot involved in moving to another state, and I haven't been able to take my eye off the ball for one minute, for fear of forgetting a very important aspect of the move. That's what I tell myself anyway. Read the rest of this entry »