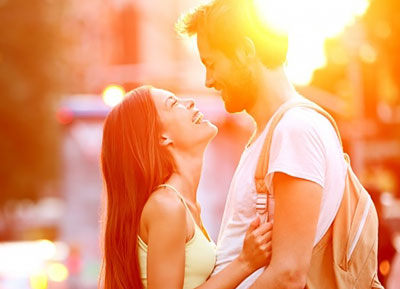 Unless one is already with their soulmate, this subject seems to be foremost on people's minds. It doesn't seem to matter if you are a male or a female. Everyone seems to be searching for a soulmate.
The key word here is searching. You can search for years and never find your soulmate, and yet just as you are looking for them, they are looking for you. What is wrong with this picture? Why do soulmates seem to be so difficult to find?
We ask ourselves, "Did I make a wrong turn in life somewhere and somehow missed them? Have I been too focused on work or just surviving and tuned them out? Did I meet them and not recognize them for who they were? Am I not as ready as I think I am to truly find love? Is there really such a thing as a true love soulmate? Have I been wasting my time trying to find that special someone?" Read the rest of this entry »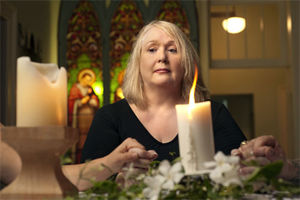 In the Fall of 1900, Galveston, Texas, was hit by a major hurricane. At the time it was the greatest natural disaster ever to occur in the United States. In the fall of 2008, it was hit with another one. In the fall of 2010, the Galveston Historical Foundation decided to hold a séance in the downstairs great room of its offices, in downtown Galveston.
Galveston's known history begins with its Native American tribes, sought out and revered by other tribes for their healing arts. Later, the natural port gave shelter to Spanish and French explorers, and was even home to the infamous pirate, Jean Lafitte. Galveston's shipping history brought waves of first Italians and Greeks to settle there. Later, it became the major port of entry for German, Scottish and Irish immigrants making their way to new homes.
Prior to 1900, Galveston was referred to as the "Wall Street of the West", because of the wealth, commerce and industry at its hub. It is also known to many as the most haunted city in the United States. Read the rest of this entry »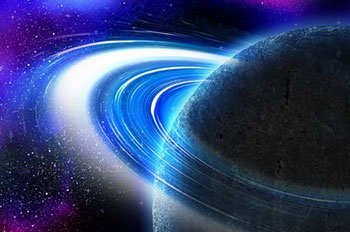 Saturn the taskmaster is now finishing its 2015 retrograde cycle. Saturn goes into a retro cycle every year for four and a half to five months. Retro means that from the perspective of Earth, Saturn appears to be going backwards through the zodiac.  This period often brings past life people and karmic situations back in to be worked through. It gives more time for us to complete a difficult cycle.
Since Saturn rules work, almost everyone experiences setbacks in their job or career during the retrograde cycle. Some become dissatisfied with their jobs and others quit or lose their jobs. This period is not good for starting new employment. It is however a good time to get resumes together and to network with the hope that, when it goes forward, a new job opportunity will present itself. Read the rest of this entry »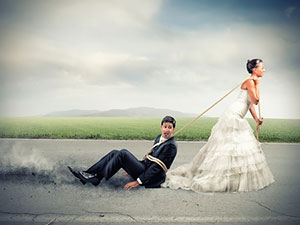 Part of my spiritual focus in recent years has been the bringing of soulmates into our lives. My guides have been pushing me in this direction for a few years now. They are stating that those on the other side are very concerned that so many people are out there either alone, or with the wrong person. They say that we are meant to be with a soulmate, and that we are not meant to be alone. This is something they stress regularly to me: that I need to be helping people connect with their soulmates.
The number one reason most people consult a psychic or intuitive counselor is for advice on their love life. Often the main reason for failure in a relationship is that the individual isn't clear on what they are looking for in a relationship and end up with someone less than they deserve or want, or with no one at all. Often they even marry just because someone was available and had asked them. Read the rest of this entry »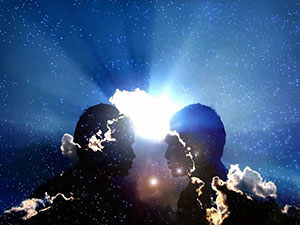 Channeled from The Collective by Sharon Michelle.
Q. Tell me about the Twin Flames and the purple light?
A. As Earth moves further into the Photon Belt, people are waking up. Because they are beginning to wake up, it will be easier now for them to find the romantic partner souls they are meant to be with at this time. They are beginning to manifest more of what they have been needing, so relationships will start coming together more. It will be easier to see clearly what one needs to do.
People will start gravitating to what and who they need in their lives. This will include places as many will decide to move to far-away places even though they have been happy where they have been for many years. As they change so do their desires, their dreams, and their motivations. The period coming will be known as a time of change. We are nearly there. Read the rest of this entry »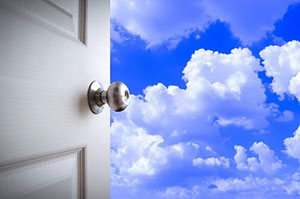 People consulting us for readings regarding loved ones, both in the here and now and departed, are an everyday occurrence. But sometimes these readings take us to uncomfortable places.
My first ever mediumship reading was one of those. A nationally prominent attorney had been murdered and his grieving family wanted to know who was responsible. This particular man had a powerful personality in life, and he was no less powerful in death! He stayed with me and followed me around for days in my waking moments. He even invaded my dream state. Read the rest of this entry »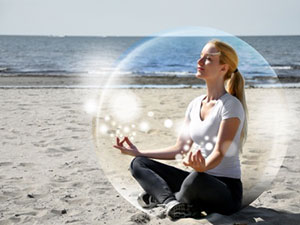 My guides requested a few years ago that I always include an aura scan in my sessions with clients. This addition to my practice has taught me a lot of new information about auras.
The aura is described as a bio-magnetic energy field surrounding the physical body. It has been referred to as our "luminous body" by many cultures throughout history.
Ever heard the terms "thin-skinned" and "thick-skinned" and the need to "set boundaries"? Viewing so many auras every week has made me realize where these expressions actually come from. Are you particularly sensitive to the vibrations in your environment? Do you avoid hospitals and funerals? Do you have difficulty being around situations and people that are overly emotional, sad or angry? When someone has a headache, do you know because you get one too? You are probably an empath and to develop psychic self-protection techniques. Read the rest of this entry »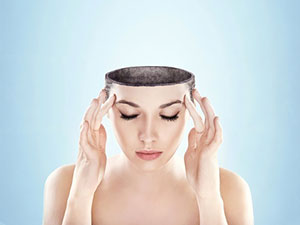 The world and its people are increasingly going through an awakening process. More and more people are waking up and asking if they can become psychic, or be more psychic. The answer is definitely, yes!
Most people are born with many natural psychic gifts. Through the process of growing up, and sometimes religious stifling of these gifts, they get subdued and often  turned off. When you go through an awakening process, your abilities get turned back on.
Then, like any muscle that is be retrained, you start off slowly using the gifts and gradually, with effort and practice, you can develop very powerful psychic abilities. The key is to use the abilities on a regular basis.
People will be stronger in different psychic gifts. Just as some people are musically inclined, and others are not so much, some people have stronger natural psychic gifts and may be stronger in one or two than in the others. Read the rest of this entry »