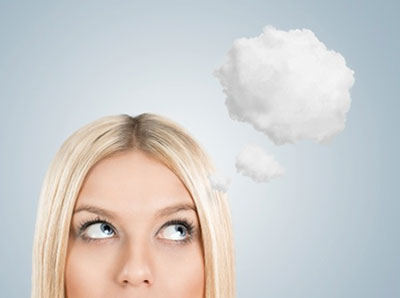 Thoughts are a very important aspect in life. If you are having a good thought, you're having a good day. If you are having a bad thought, you are having a bad day. Thoughts are vital in our daily life design. Thoughts can make you, or break you.
It all starts with your thinking. You can decide if you're going to be having a good day, or bad day. You are the only one who can decide if you are going to think negative or positive thoughts. You alone own the power of your thoughts.
Think about it. You could be having the greatest day in your life and all of a sudden you think of something negative and the good day just turned into an awful day. You alone have the power to control your thoughts. Only you know your thoughts. You also have the power to share them, or to keep them to yourself. Your thoughts are yours. No one knows your thoughts, but yourself. It is something private. Read the rest of this entry »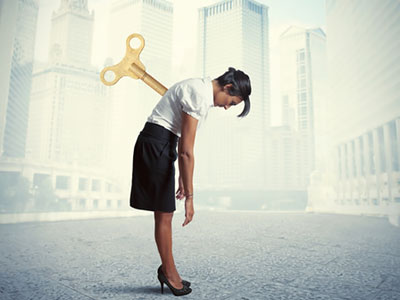 I tell my clients to always trust their intuition. It's so important that you consistently follow your inner guidance.
Do you ever have a feeling that maybe you shouldn't go somewhere, or you shouldn't do something? Your inner voice is there to protect and guide you, so always pay attention. You will benefit from this always, so trust your gut.
Do you feel disconnected from your intuition? If you want to get in touch with your intuitive side, find a quiet place in your bedroom, or even your bathroom or closet, and meditate. Become mindful of your inner voice. What is it saying? This is also a great stress reliever!
Just be by yourself and release all the stress and problems of your daily life. Nothing drowns out your inner voice more than stress and worry. The world we live in these days can be very difficult place. Take more time for yourself. Read the rest of this entry »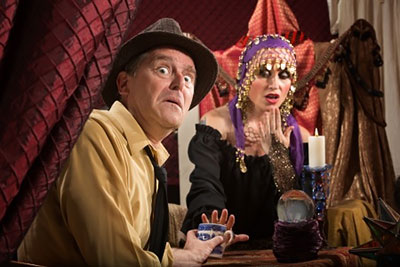 Getting psychic readings from the wrong people can wreak havoc in your life. Don't trust everyone that claims to be a psychic or a medium. Not everyone has the metaphysical gifts to read into the future, or speak to departed souls on the other side.
True psychics and mediums are always empathetic to people's needs and a reading with them should always be a calm and uplifting experience. Do genuine psychics always get it right? No, sometimes they do not. But they are always truthful, either way. The true psychic will always be completely honest with the client, not just give them stories. They will not simply tell you what you prefer to hear. And they will admit when they are not sure, or when they feel no real connection with your energy. Read the rest of this entry »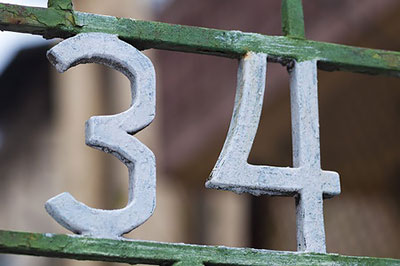 Have you ever just had a strong feeling out of nowhere about a loved one on the other side. Or maybe you happened to see something, or even smelled something, that reminded you of them? These feelings can sometimes be so overwhelming that you feel them to be extremely close – so close that you can almost hug them.
Well, what if I told you it's not all in your mind or imagination. Yes, that's right! Your loved ones have not forgotten you, just like you have not forgotten them. They miss you just as much as you miss them. So, sometimes they want to show you signs that they're still around. Read the rest of this entry »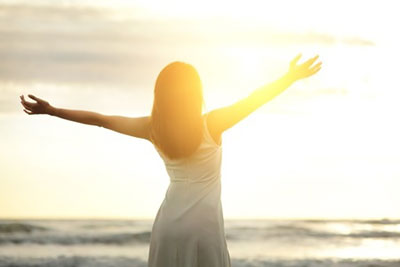 Do you live with regret? Do you often find yourself lingering in the past? Whenever you have some free time, do you find yourself thinking of all the wrongs people have done to you, or how you let yourself down? Let me tell you, it's time to let go and stop dwelling on past hurts.
Living in the past is such a waste of time and energy, because you cannot change the past. Instead start thinking of your future. Set some new goals. Take whatever happened in the past, learn from it and move on to better things. Read the rest of this entry »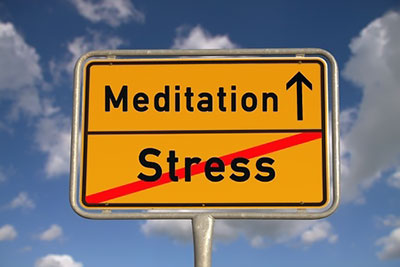 I often hear people complaining about anxiety and stress, and directly after that follows complaints about physical health issues. Headaches and bodily discomfort due to stress and anxiety can really ruin ones day, but you don't need to suffer with these issues. It's up to you to free yourself from it – mind over matter.
There is no reason to let anxiety and stress ruin your day. Free yourself from the hold that stress has on your life and well-being. You are stronger than you may think and you have free will. You can choose to be stress-free or stressed out. Yes, you do have a choice. It may seem difficult at first, but if you really put your mind to it, it can be done! Harness the power of mind over matter. Read the rest of this entry »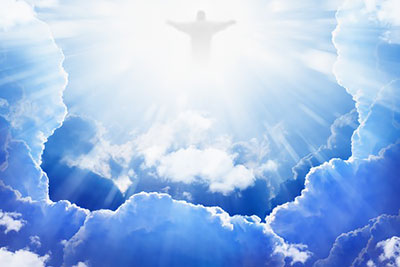 I am a deeply spiritual person who is blessed to have received an amazing gift as a believer. It all came to me in an unusual way, and it was certainly not of my own accord. It also did not happen while I was inside my human body.
One evening I when to sleep and saw a vision of God. I only saw his profile, and he lifted his hand and touched my shoulder. The moment he touched me it felt as if my breath was leaving my body and I was lifted up.
God took me to what I can only describe as Heaven. He showed me just a glimpse and it was beautiful beyond comparison. It felt like I knew everyone there, and it felt like home. Read the rest of this entry »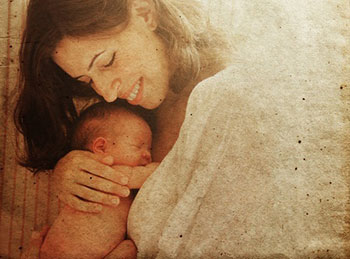 There is a unique psychic connection between a mother and a child. I have always intuitively knows this to be true, before I knew that scientific evidence confirmed this. Telepathic and empathic connection between mother and child is a phenomenon as old as time.  After all, the first sound you hear is your mother's heartbeat while you are in the womb.
My mother would always know if something was wrong with me, and I knew if something was the matter with her. One day I had a bad feeling about my mom's well-being and I called her. When I could not reach her, I knew for sure something was seriously wrong. It turned out she had been rushed to the hospital earlier that day.
We were always in-tune with each other on a psychic level, even on the day she passed away. She came to me in a dream and handed me a rose. I instantly new she had passed when I woke up. That rose she gave me in the dream was symbolic of something special being taken away from me. Read the rest of this entry »