Raiden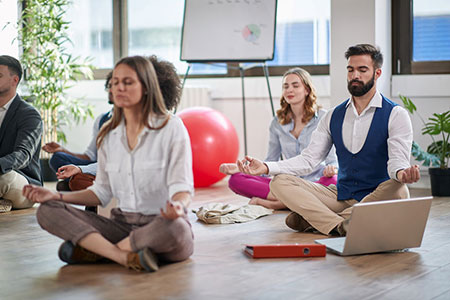 Since we spend most of our time at work, it is important to consider the impact it can have on our health and well-being. The ideal work environment not only ensures one's physical health and safety, but also nurtures our spiritual well-being.
A spiritually-conscious work environment inspires employees to make a positive difference in the world, and their workplace becomes a haven. In such a haven, they will feel much more accepted, and their sense of purpose much better fulfilled. Overall, they will be happier and more content, and enjoy more productive days at work.
Addressing spiritual wellness is thus a mutually beneficial strategy for the employees and the company or business, as well as the surrounding community. Across the globe, an increasing number of established brands and industry leaders are consciously introducing spiritual wellness into their corporate fabric and company cultures. This can be achieved in various ways that are easy to adopt in most businesses:
Meditation Space
A calm, serene space set aside in the workplace where workers can meditate, center themselves and leave stress behind, is a great way to keep them grounded and connected to the inner self. Meditation helps the individual be more self-aware. It also sharpens the senses and the intellect, and reduces the likelihood of human error in work tasks.
The work environment can also be enhanced by applying traditional philosophies of interior design and sacred space, such as Feng Shui, Vastu, Wabi-Sabi , and Wu Wei. These traditions use various elements, such as interior water features, natural lighting, plants and even trees to create a more serene and energized environment. Water is very calming and has a high energy frequency and nature is healing and uplifts our spirit instantly.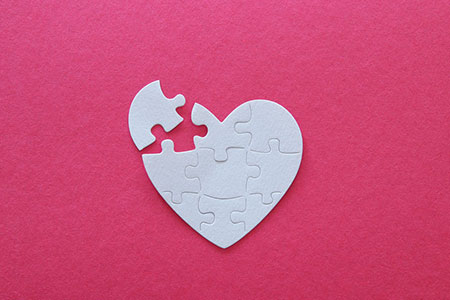 There are times in life when we may find it hard to share our secrets, hopes, or fears with family, friends, or even our life partner. We may be upset, confused, anxious, or just have many questions, and not sure where, how, or what to expect. Talking to a psychic medium is a good way of getting answers to such life problems.
Relationship concerns, for example, are often way better resolved with the help of a professional psychic reading. By seeking guidance from reputable psychics and mediums, you can get clarity and spiritual insight about private matters and life decisions in a discrete manner. There is a reason why many people feel more comfortable confiding in a psychic than anyone else!
It is however vital to ensure that you find the best psychic medium for your needs. Every psychic has their own style and specialties of reading.
In my readings I get many questions about relationships conflicts, the return of ex-lovers, or the lack of communication from new love interests. These are all valid questions you should not shy away from asking. As psychic readers we are used to dealing with these issues in our work every day. We can help you to gain better insight into your love and relationship life.
In my early 20s, I approached a psychic medium for my first reading. At the time, like many people, I also wanted to know if my ex from the past would return. It was quite the experience, and it changed my life for the better in many ways.