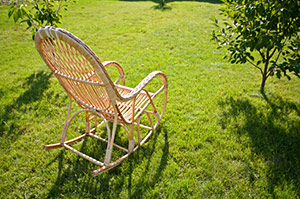 As a professional psychic I go through many calls a day. Each and every client has a need for guidance and a light to shine on the path they are on. Some wander off their path and are confused and upset. Others have problems of the heart and soul, and reach out desperately for guidance and comfort. Some I cry with, some I laugh with. Each client is different and unique.
Certain days, at the end of a shift, I am so exhausted on a mental level. I receive information in 'flashes' and they come fast and furious. It's hard sometimes to gather all the information coming through and relay it to the client. But there is a place I go to, no run to, for the serenity and comfort that helps me offer the best readings I can. That place is my rocking chair! Read the rest of this entry »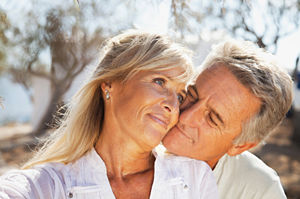 Day after day my heart bleeds for a lot of clients who don't know why love fails them. In truth, it isn't love failing, but the lack thereof. When we are stuck in the present with a partner that does not respond to us, we tend to do everything we can to save the relationship. What we need to know is that love is a gift. It is God-given, and that kind of love is never wrong, it never fails.
What is important is when we hit that brick wall, when love is on the rocks and there is nowhere else to go, we have to look ahead. We must realize we are spiritual beings and we are deserving of all the blessings and benefits that come with a new partner.
Problem is, you get afraid and want to cling to the failed relationship you are in, because that is all you know, or feel or believe. There are people out there in the same position as you, and I don't think that dating sites or websites that promise to match you to your perfect partner, will be helpful to you. Read the rest of this entry »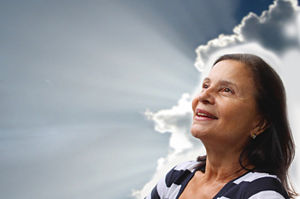 Spiritual teachers are doing a task to lend understanding about the psychic world. So often we choose to neglect paying attention to them. They come through with bands of energy that tell us if we are in the right place and on the right path.
Spirit guides are a source of a different type. Sometimes they are relatives who have passed over. Sometimes they are from a past life. How do we receive and recognize them? They come when our senses are at rest, such as when we are about to fall asleep, or when our walls are down and we are able to receive spiritual messages.
The tricky part is that we need to tune in. We must be open to internal flow; an integrated system of mind, body, soul and spirit. It is almost a sense of external becoming eternal. It may seem overwhelming, but we have to lean on our own understanding. Read the rest of this entry »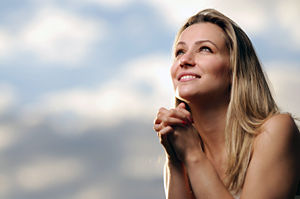 Whenever I go into a reading I contact my spirit guides through automatic writing and allow my spiritual teachers to come to me. Not only to guide me, but to help my client get the most out of the psychic reading that they can. I can see spiritual guides when a client contacts me. Sometimes I get a name, and if identified I let the client know to talk to them, like they are in the room with you, because actually they are.
I have seven spirit guides and teachers and they help me every time with each client. Added to this are the guardian angels and spiritual helpers the client brings to the reading. The problem is, the information is there, but the person I am reading is not able to understand the knowledge that is being conveyed. That's where my job kicks in. To be able to read, to see, to feel, and to hear on behalf of others is my calling. Read the rest of this entry »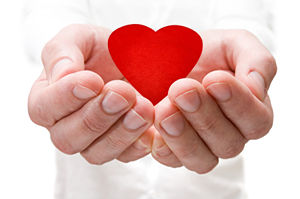 Have you ever stepped outside on a beautiful moonlit night and wondered where am I going to after this lifetime? Yes, it's an immense question. We all feel the pull of something greater than us. It's not something that we feel, it's more like something that we know. How we know is something so infinite that we get a sense of awe and wonder, because the sense of it is so strong.
I wish as a psychic I could find a definite meaning and a purpose for why we are here. Brilliant philosophers have devised a fantastic multiplicity of answers, based on logic and a sense of reason. But when we get to a point of not seeing the road ahead, we become anxious and start letting fear and confusion take over our everyday life. Read the rest of this entry »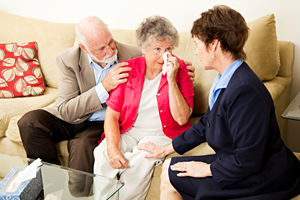 When I was three years old I chatted with 'people' in my room and had real live conversations with spirit entities my family could not see. My parents were Roman Catholic and thought at the time that I was a an anomaly. I was the oldest girl in a family of six children and they were frightened and bewildered by such bizarre behavior from me.
They had me blessed and spread hundreds of prayers around me, hoping I would snap out of it. It's kind of funny but the fact I couldn't snap out of it is because I was a gifted child. I was born with psychic abilities I never had to learn how to use.  Psychic ability and clairvoyant sight were just a natural part of me. As a psychic I was always comfortable in my own skin, and I still am. I am 55 years old and the people I have helped over the years I wouldn't trade for single a moment, if God offered me 30 years off my age! Read the rest of this entry »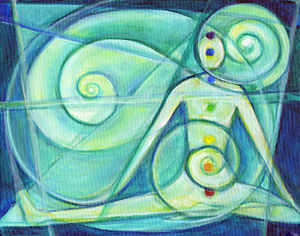 We are all a composite whole, made up of physical, emotional, psychic, mental and spiritual aspects. Below are seven spiritual centers in the body and they all have different ways of helping us on our life's path. They run in tune, like a well-oiled machine and each works individually and together as a whole to keep us balanced in our spiritual path.
1) The Root Center is located at the base of the spine. It's associated with reproduction and with physical creativity of all kinds. It provides us with our 'get up and go' feeling and works in tandem with the other two lower centers.  Rejuvenation and our physical well being start at this center point.
2) The Spleen Center is located along the spine right where our spleen lies.  It's an energy purifier and a conduit between low vibration energy to higher vibration energy. With this second chakra it balances the first center with the third center and provides coordination and a sense of things going smoothly between all three lower spiritual centers. Read the rest of this entry »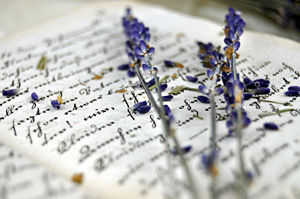 Automatic writing is a wonderful tool. Anyone can do it. It's simple and amazing when you first start out. The first time I did it, I was shocked and pleased that my hand moved without any effort from me.
Curious, I wanted to explore whether it was real, or not. I had my friends try it and the outcome was amazing. Over the years I have used automatic writing as a tool to help my clients during a psychic reading. The results have been phenomenal.
To start out, you must spread protection around you and I do this with a white candle every time I give a reading. Knowing I am in direct link with God and the Universe, I trust the Spirits that come through based on their information. But this is not all there is to it.  When I give a reading I keep a pen and paper nearby and when I feel that psychic 'nudge' I have it right there, to be the tool I need to give the best reading I can. Read the rest of this entry »