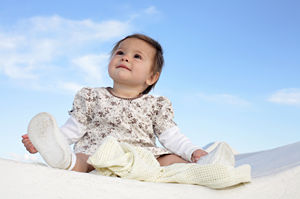 When I was very young I already had the ability to sense, feel and know things were going to happen before they did.
I had many paranormal experiences as a child. I felt I could speak to animals and I had dreams about future events that came true. I remember specific dreams of numbers that came in the lottery the next day. I was only five at the time, who knows about the lottery at that age?
How can you determine if your own child has psychic abilities? If a child shows signs of great knowledge beyond their years, if a child can sense what will happen before it does, or recognizes a place but has never been there, then you should pay careful attention.
If you have noticed your child speaking to imaginary friends or looking off into areas where there is nothing there are also signs of your child having a sixth sense, or psychic ability. Read the rest of this entry »