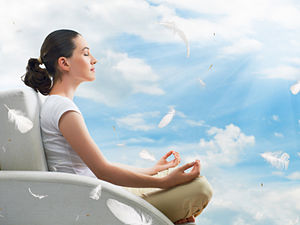 All of us, in our own way, experience stress on a daily basis.  At times stress is manageable and life seems to flow smoothly.  At other times the storms move in and we can easily become overwhelmed.
Several techniques can be utilized to reduce stress and manage pressures:
Watch your diet
When I experience stressful events, I am more careful about food selection. I avoid caffeine and sugar. I eat more fruits and vegetables. I even avoid red meat to some extent. Read the rest of this entry »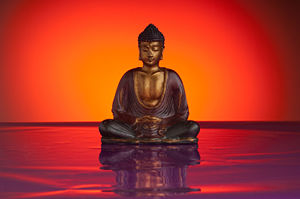 Many Westerners remain fairly uneducated when it comes to the Eastern religions and spiritual traditions. For many Hinduism and Buddhism are belief systems they may have only heard of in passing.
According to Adherents.com, Buddhism is mainly associated with the Far East where, in Thailand, 95% of the population are Buddhists. In China, over 102 million people practice Buddhism and it is currently listed as the fourth most practiced belief system, with over 360 million practitioners worldwide. The first Buddha was a prince named Siddhartha Gautama. He was born into a wealthy family in Nepal (563 BC). He chose to leave his wealth and travel through his realm. Read the rest of this entry »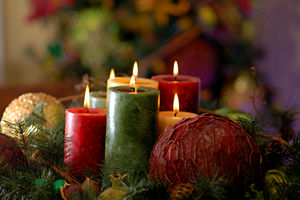 Both fireplaces and candlelight illuminate our holiday season. Both are also a part of both Pagan and Christian tradition at this time of the year.
Fire, in any form, is cleansing and traditionally utilized to get rid of past hurts, and mark new beginnings.
A red candle represents positive energy and passion. A green candle is more symbolic of harmony and peace. Also, a good candle to burn to purify and draw good fortune is a bayberry-scented candle. They are an excellent choice for holiday magic!
Another Pagan tradition widely accepted as a Christmas tradition is the burning of the Yule log. Originally burnt on the eve of the winter solstice, it honored the return of the Sun.  Read the rest of this entry »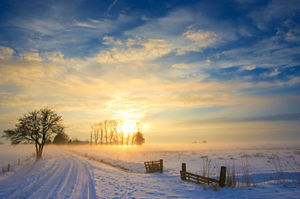 The Winter Solstice in the Northern Hemisphere marks the shortest day and longest night of the year, but it is never a time for despair. In the point of greatest darkness lies the spark of rebirth.
Many cultures mark the longest night in a sacred way, for they understand that from this point forward, the Sun's light once again begins to grow.
The Winter Solstice is a time for gathering in a settling into our inner selves for the long winter. It is an excellent time for reflection and practicing being in stillness. We can undertake rituals and meditations to honor the sacred quality of the cosmic darkness which carries all the energies of life, light, and magical potential. Read the rest of this entry »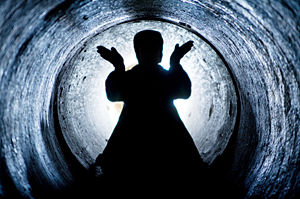 Living just outside of Nashville, Tennessee, I am only about an hour away from the famous Bell Witch Cave in Adams. The story of this cave has been the basis for several movies including The Blair Witch Project and An American Haunting. Being naturally interested in anything paranormal, my husband and I decided to visit the home and cave on a guided tour.
According to the legend, the original house was torn down many  years ago and the owners and tour guide verified this.  However, the cave lies under a Native American burial ground that is estimated to be 3,000 to 4,000 years old.
We went to the location for an early evening tour and eight other visitors joined us. We walked from the gift shop to the house, where we listened to audio recordings describing the haunting which had occurred there. Read the rest of this entry »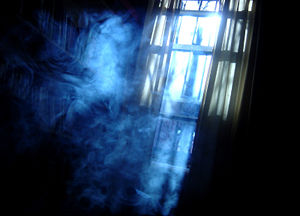 Last night I watched a television show regarding spiritual encounters. This show had a negative slant to it and it was the first time in a very long time I had seen a show regarding spirituality that was negative in any way.
But I digress, the point is that certain people who were interviewed indicated that opening up to the spiritual world in any way is to  be avoided.  It was further indicated that such opening up could result in demonic possession.
I must address this on several levels. The first premise is correct. Spirits exist all around us all of the time. We cannot sense them in any way at certain times with our known five senses. However, at other times, we can sense them on an intuitive level. When we sense them, we can pick up on their energy level. If it is a slow, negative feeling or emotion, we intuitively move away from that choice. Read the rest of this entry »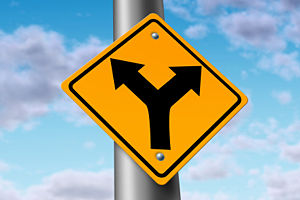 Karma is, first and foremost, a gift from the universe. It is a teaching tool. It is also a reflection of what you create. When you create suffering and pain, it returns to you. When you create happiness and joy, it also returns to you.
Remember that karma, like emotions, is neither good nor bad. It just is. Karma is the law of cause and effect. You shape your life through every decision you make. Effect cannot exist without cause. You bring into your life that which you generate.
If you feel you are attracting bad karma, ask yourself if that is the way you have asked to be treated. Pain will continue until you recognize that you are creating it through your choices. When you have this epiphany, you will choose differently. Read the rest of this entry »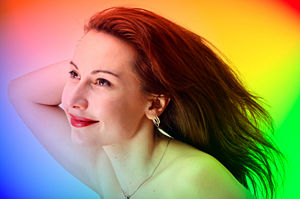 We hear phrases like, "she has a bright aura" or "his aura is dark today", but what exactly is our aura?
Basically, an aura is the energy field that surrounds all matter. Anything that has an atomic structure will have an aura, because atoms are composed of protons and electrons which are in constant movement and they give off electrical and magnetic energy vibrations.
The aura is therefore the energy field that surrounds the object, animal or person. The atoms of animal and plant life are more active, and therefore the energy fields of plants, people and animals are more easily detected than those of inanimate objects. Read the rest of this entry »