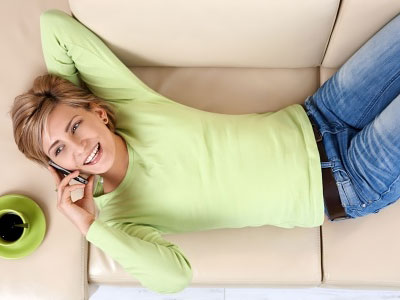 So, you have made the decision to get a psychic reading on Psychic Access. Good for you! The following tips will help you get the most from your time with your chosen psychic.
Do Your Research
Take your time and explore the site. Read the psychics' profiles, watch their videos, and explore some of their articles here on our blog site. Get a feel for what each reader on Psychic Access has to offer.
Don't just randomly pick a reader. What is the main reason you want a psychic reading? Is it to connect with a deceased relative? Make sure you call a medium who specializes in that area. Trying to make a tough decision? Contact a Tarot card reader, who can guide you in the right direction. Having relationship issues and need to know about feelings and emotions? Talk to an intuitive who can zone in on how your person feels. Read the rest of this entry »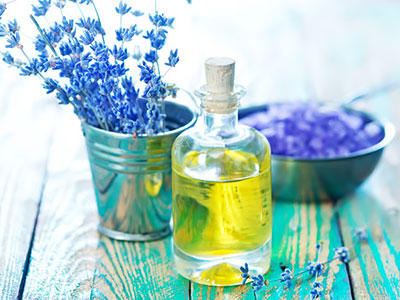 I love lavender. It is the one herb and essential oil that most people love and it has many benefits, including helping you relax and sleep better. It is one of the few oils that can be used on babies and is well-tolerated by most people. Besides smelling amazing, the plant also looks fabulous!
Essential oils are the healing properties found in plants and can be very therapeutic. Essential oils are an easy way to get the healing properties of herbs into your life and they are less messy. Lavender is relatively inexpensive and readily available at most pharmacies and health food stores.
Please check with your health practitioner before using any essential oils or herbs, especially if you are not well, or taking medication. Never use these products if you are pregnant or nursing. Read the rest of this entry »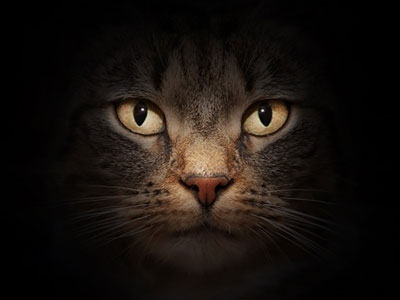 I believe cats, like many animals, have special gifts. They are mystical creatures that share a special world. Unlike other animals, I think somehow they are aware they have these gifts and share special secrets with each other, within a mystical and magical life.
Animals send us messages of healing and caring if we are intuitive and open to receiving them. Cats can be instrumental in helping us find peace when we are troubled or upset.
When I am doing a psychic reading, one of my cats, Paddy, always insists on being near me. On calls, when the caller is particularly troubled, Paddy begins to meow and almost takes over the reading. On one occasion I had to gently guide him out of the room. It is almost like he is trying to use his psychic and intuitive abilities, and I am merely his channel. I feel grounded when he is around me; it is like he knows the person calling needs guidance and support. Read the rest of this entry »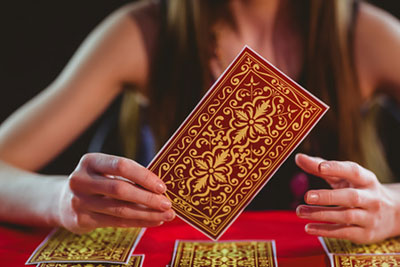 I feel the best way to deepen your intuition, and possibly psychic ability, is through your connection with others. This can be accomplished in many ways.
One way is through an intimate relationship with another person, on a very personal level. The person in your life that you connect with physically, can allow you to deepen your senses and develop your senses and sensuality. Love and passion are great for the soul, the body, and developing and expanding your intuition.
You can also deepen your intuition through a psychic circle. Psychic circles, sometimes called development circles, are a group that meets to support, encourage and to help each other develop intuitively and psychically. It is a great opportunity to connect with other like-minded sensitive people. If you are not sure if there is a group in your area, you could always start one. Read the rest of this entry »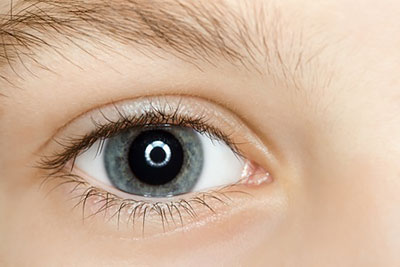 One the best Tarot readings I have ever had was many years ago, using a very old-fashioned method – I wrote a letter and mailed my questions to the reader. This lady was amazing and sent back a cassette tape of the reading. Her soothing voice from the tape deck told me my soul came from another planet. That was the reason that I was different and felt different, she went on to say to vive a la difference and enjoy my individuality. I did not know it at the time, but she was telling me I was an Indigo Child. The reader told me I was different, and to embrace it. The process and her insight were fascinating and I have been forever changed by her words. Read the rest of this entry »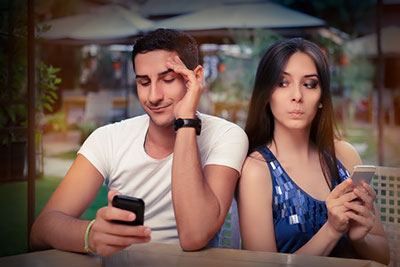 Most of the psychic reading calls I receive at Psychic Access are typically about love and relationships. This might have been great, because we all love a good love story, right? But most often people are calling because they are hurting or have suffered a loss. Many call because they feel their loved one might be cheating on them, and sometimes this is true.
"It's not you, it's me." How many times have you heard that? Mostly it is the truth. We often feel the other person is just saying it in some attempt to make us feel better, but the harsh reality is that it is really they who have the problem. Read the rest of this entry »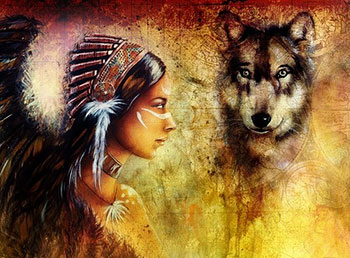 Animals send us messages of wisdom and healing if we are intuitive and open to receiving them. Entrenched in both the Celtic and Aboriginal spiritual traditions is the belief that animals have been gifted with lessons to pass on to mankind when needed.
Native American peoples refer to it as animal medicine. The term "medicine" does not suggest modern medical science or drug treatment, but instead refers to achieving balance and harmony within ourselves and with nature. Mother nature is a powerful ally and teacher. There are several ways to discover your animal guides. One way is to have an animal card reading, which is similar to a Tarot reading. Through this process you will discover that we each have nine animals that walk with us in our lifetime. Seven of them stay with us forever and walk by our side, while two may change as our life journey progresses. Animal medicine readings can take you on a deep and enlightening spiritual journey. Animal medicine is powerful. Read the rest of this entry »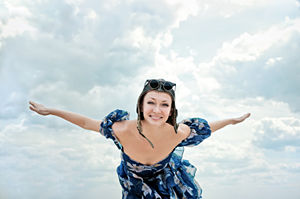 Passion, we all have it. A desire so deep within us for something or someone we just about glow when we talk about, or think about it, or them. It is a drive to succeed, a desire to love or be loved. You have to have it. You need passion in your body and soul to feel fulfilled and happy. You need it to feel alive.
Many of us have voids in our lives, holes – an emptiness that we cannot seem to fill. But we really have a need to fill them, and fill them we do. We fill them with things that make us feel fuller, but not better. Some of us drink too much, eat too much, over spend, use drugs or fill up every second of our day with stuff to do. Stuff that is often so passionless; things that we are mindlessly doing to help contain the emptiness we feel.
Sometimes our relationship with our significant other has lost its appeal. It is no longer exciting. We sometimes have jobs that we go to everyday that bore us. It is no longer challenging or maybe it has become too challenging. Sometimes our lives have just become boring and mundane. We have our daily routines that we can do blindfolded, or asleep. Read the rest of this entry »