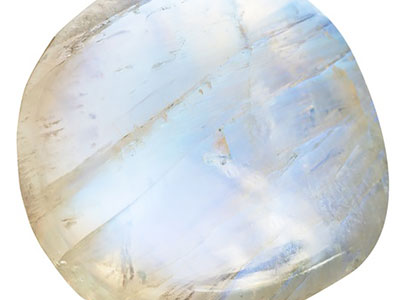 I discovered Moonstone when I bought it online. it was set in a ring and I instantly fell in love. Now, I use it in the jewelry I make whenever I can.
Moonstone is a very powerful stone. According to Crystal Vaults, Moonstone is traditionally thought to lose its silvery luster if the owner continues to hold onto anger. In the Orient, the Moonstone was known as a "phenomenal gem" that should be worn on Mondays.
Scott Cunningham writes that the mythical deities associated with Moonstone are Diana, Seline, Isis, and all Luna Goddesses. He notes that, according to legend, Moonstone is more potent during a waxing moon and less in the waning moon. Moonstone is receptive and draws love, and you can wear it or simply carry it. Read the rest of this entry »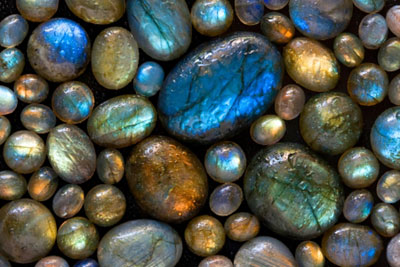 Labradorite is my favorite stone. It is powerful and beautiful. We can look toward Labradorite when we need a powerful protector. It creates a shielding force through the aura and it strengthens natural energies.
Labradorite protects against negativity and gives safe exploration into alternate levels of consciousness. Labradorite can also help with visionary experiences from our past or future. Wearing or carrying Labradorite helps facilitate one's magical powers. It helps the mental and intuitive capabilities of clairvoyance and telepathy. It also helps us to communicate with Spirit Guides and to access the Akashic Record. Labradorite also helps us do psychic readings and remember past lives. Read the rest of this entry »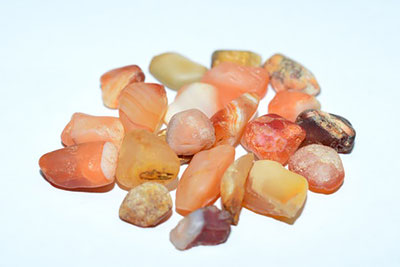 Carnelian is a part of the Agate family and a form of Chalcedony, the gemological term used for all types of quartz in cryptocrystalline form. It can be red, orange, and red-brown and has both the properties of Agate and Chalcedony.
Agate is effective in balancing the yin and yang energies. It stabilizes the aura and gives a cleansing effect. It transforms and eliminates negativity. Agate further increases analytical abilities and precision and awakens natural talents. It creates inspiration from, and connection with entities in the spirit world.
Chalcedony is part of the quartz family. It is traditionally used as a sacred stone by Native Americans and is good in balancing energies of mind, body, emotions and spirit. Chalcedony represents good will, while decreasing hostility, sadness, or depression. It also increases receptivity, responsiveness, and giving. Read the rest of this entry »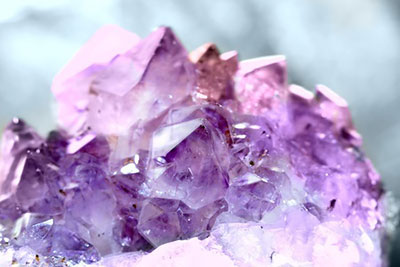 Amethyst is a very powerful stone with diverse metaphysical qualities. Amethyst has strong resonance with the Third Eye Chakra and Crown chakra. It is both powerful and protective. It can keep you safe from psychic attacks by changing negative energy into love. It may keep the wearer from all kinds of spiritual harm.
The Third Eye is located about in the middle of the forehead, above the brow. The color associated with this chakra is indigo, symbolizing the search for, and accomplishment of spiritual purpose. This chakra controls the pituitary gland. It protects our face, left eye, ears, nose, sinuses, and lower brain. It has everything to do with our intuition and our inner knowing, our higher self. It is the emotional and spiritual love center. Read the rest of this entry »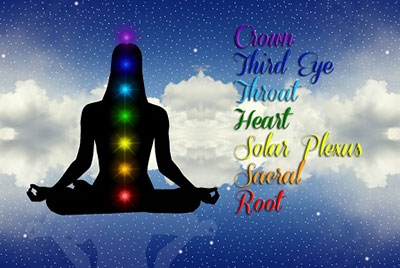 Chakra theory originates from Hindu mysticism. There are seven main chakras (there are others too) in the body. Chakras are also known as energy vortices. Each chakra is associated with a different color, as well as various physical, emotional and spiritual issues. Reiki is an example of a metaphysical system of energy work that uses the chakra system as the focus of intent.
Root Chakra
The root chakra is located at the base of the spine where the coccyx is located. It is associated with the color red and our feelings of stability and how we relate to the physical world. Some of the issues related to this energy vortex are problems finding housing or work, or an inability or unwillingness to take control of our lives. Problems with this chakra may also show up as an inability to create organization when dealing with tasks and jobs. Read the rest of this entry »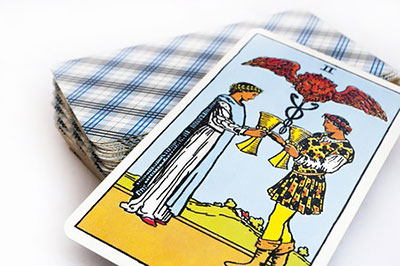 Many people come to a Tarot reader wanting to find out about the future. They seem to think that the future is set in stone and so they can be told exactly what is going to happen. They want the reading to "predict the future." The reality of Tarot is that it offers guidelines. The reader looks at the cards, interprets them, and then tells of the probable outcome.
Many people can read Tarot cards, but to be really good at it does take a practice, and good intuition or psychic ability goes a long way. The best way to learn Tarot is to learn the meanings, hold the cards, shuffle them, and feel what they are telling you. You also need to practice, practice, and practice. The most recommended Tarot deck to start with and learn with is the Rider-Waite Tarot. The pictures are clear and they seem to work best for beginners. Read the rest of this entry »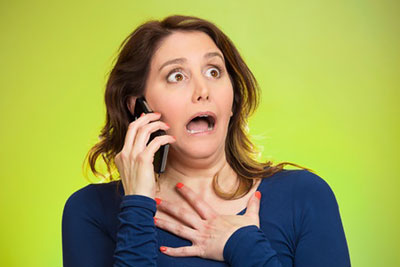 Not all "psychics" are reputable or trustworthy. Some claim to be psychic, but they are not. Others may be competent psychics, but simply not honest. If a psychic tells you any of the following things, you may need to consider ending the psychic reading immediately.
#1: "You are possessed by a demon and I am the only one that can help you."
Believe it or not, there are so-called "psychics" who make such claims and then ask for money in order for you to get "cured" or "cleansed." Be especially wary if the reader tells you not to tell anyone what they have told you.
They might instruct you not to confide in anyone, because it will make the evil spirit angry or it will make the demon hurt you. If this happens to you consider never going back to that psychic, and end the reading immediately. You should be able to talk about your own reading to whomever you choose to talk to. Read the rest of this entry »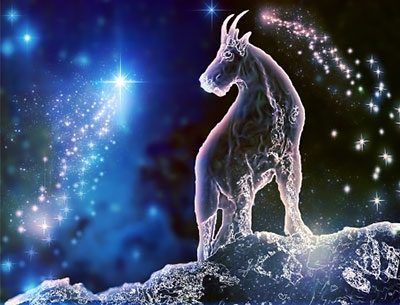 Born between December 22nd and January 20th, Capricorn tends to abide by the rules. The planet that governs Capricorn is Saturn. Saturn is all about rules and discipline.
THE UPSIDE
Capricorns can be mature. They also tend to like competition. They enjoy feeling productive, so their time is seldom being wasted. They can come across as being more serious than most people. They strive to be well-organized, and the more ordered Capricorn becomes the happier they tend to be. Read the rest of this entry »