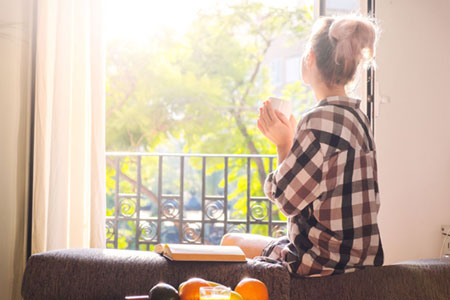 Charity truly does begin at home. Yes, we must invest in ourselves too. This might sound selfish at first, but actually the opposite is true. Investing in ourselves also touches the lives of those we interact with, and influences the world around us in a positive and sacred way. We feel 'a good kind of different' when we also value ourselves.
How do you invest in yourself? Consider the classical elements of life: Earth, Fire, Water, Air and Spirit. To fully invest in our own well-being, growth and expansion, we must be sure to pay attention to each of these elements in our life.
For example, Earth represents the solid, material things we can feel and touch. The Earth element is what grounds and centers us. It is related to how we manifest. It's about prosperity, money, wealth, material assets, financial investments, savings, as well as taking care of our physical body.
When we consume organic, sustainable foods that support our well-being, for example, we support those who grew the food and brought it to market. We therefore not only positively impact our own health and wellness, but we also benefit others, as well as the environment and planet.
Similarly, if we make the effort to manage our finances responsibly, for example, we have more spending power to contribute to the greater economy for the benefit of all, and we are also empowered to make larger and more frequent contributions to charities.
If one applies this concept in other areas of our lives, it soon becomes clear that an investment in ourselves also touches the lives of others, and creates balance in all the elements that creates love, well-being, peace, harmony, joy and happiness.