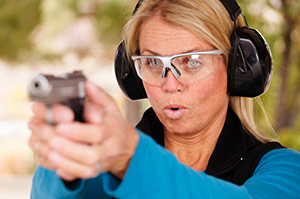 I'm not the gun carrying or hunting type. Far from it. I've been a vegetarian for over 30 years! I have no desire to buy, carry, or own a hand gun.
But, my Guides told me over and over to go take a class at my local shooting range. Several months later, the message was too loud to ignore, so I went to the range. Oddly, that was the one day a week that the range was closed. Go figure.
Months went by, but the nagging persisted.
Then I had an experience of not following guidance, with a negative outcome. Now, it could have been much worse, but it served as a warning. One day, while sharing this with a client, I realized that I had still not listened to the calling of the gun class. I then jumped into my car and drove directly to the range. Read the rest of this entry »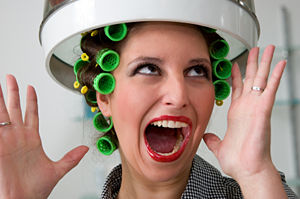 Albert Einstein coined a number of wonderful sayings about the intuitive mind. This one though, is my personal favorite: "Coincidence is God's way of remaining anonymous".
It reminds me of when you get in sync with the Universe and everything just starts to flow, or when the opposite appears and nothing goes right and you face numerous 'dead ends'.
Lately, I've been doing a lot of work with intentions, and "I am" statements. The effort seemed to pay off in multiples around the end of last year. A couple of days before Christmas, both my daughter and I needed haircuts. Normally, we book back-to-back appointments, but around that time of year, especially right before a major holiday, unless you had scheduled it long in advance, you can forget about it. But we were in luck – they had just had a couple of cancellations. Read the rest of this entry »