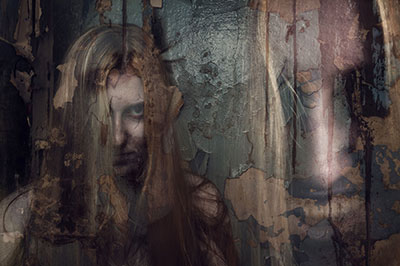 In my previous post I mentioned some astrological points that are in all our charts, namely, Lilith. This concept in Astrology is named after the female demonic figure Lilith in Jewish mythology. There are so many dark stories and myths surrounding Lilith, and therefore some scary points in Astrology have been named after her. Her name evokes thoughts of the mysterious, malevolent, sinister, forbidden and catastrophic. The negative is certainly valid, and it is up to the native to act out these energies in an, if possible, positive way.
I also described a not-so-evil feature of Lilith – one that came to me through meditation. The positive energy I received was about survival. This dark goddess is not all bad. She shows us how to work through situations we can't always describe to others. Read the rest of this entry »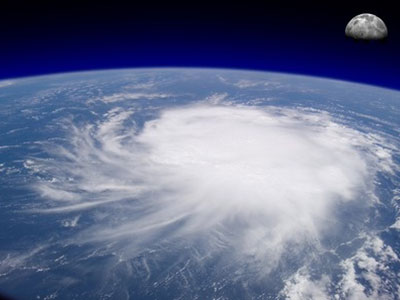 Fall is my favorite time of the year. I always feel much more connected to subtle energies, elementals and spirits, as though they are like people we see in everyday life. The veil between the worlds thin as we approach the end of the natural year. Lately, I began feeling even more connected to Goddess energies than I usually am this time of the year.
I have also been doing some serious thinking on the mysterious Lilith Points that are in everyone's Astrology charts. Lilith is described as the point in our Astrological charts that is all and everything that cannot be explained, but is known as "what is." I found myself meditating on this puzzling description and the answer eventually came to me. It was not as sinister as I thought it would be, and yet it is scary to think about. Read the rest of this entry »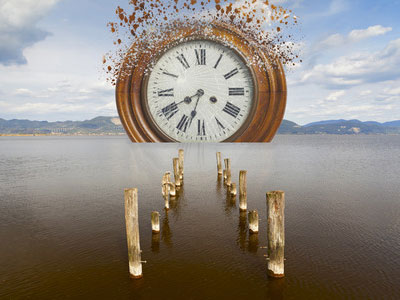 Readings and timing are unpredictable, as people are. Yet, if it is fate that a person will meet a certain person, or a certain event will occur, it will happen. If it is not fated to happen, then the event will not occur. All events and actions, until the ages of the ages, will all cooperate like a complex series of intertwined stacks of domino effects, until that exact moment in time when your important event takes place.
When a person asks me when an event will occur, and on what date, I can often at least pinpoint a time frame when it will happen. I may receive messages from spirit of exact dates, and I may hear or see the number of days, weeks, months, and years when it will occur. Most of the time I see the season, or I receive messages of a certain time frame, such as two weeks or two months. Read the rest of this entry »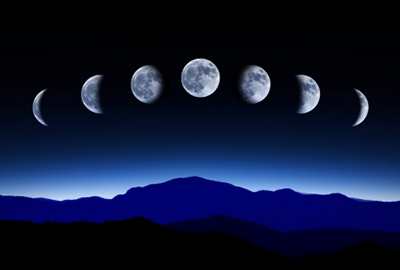 On March 12th there was a lovely full moon in Virgo and I was finally feeling relaxed enough to sit down and write this blog. So, I decided to write about how the Full Moon's affects our daily lives.
The energies of the previous month were strong, and I felt work and situations piling up out of control, without time to deal with all of it. Yet, all the various projects I had going on came to fruition all at once, even those that were previously stalled, those I had almost given up on.
With the Sun moving into mystical Pisces, and a beautiful but rainy early Springtime, those dear projects finally finished or progressed into a new phase and I was once again able to calmly do my psychic work. Read the rest of this entry »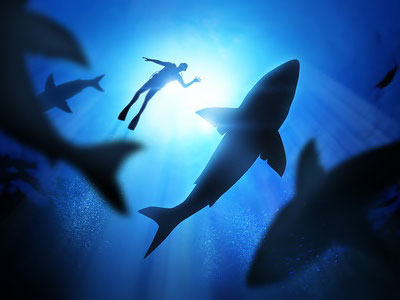 Last year, I woke from a dream that had me worried about a close friend for months before he went on vacation. I vividly 'saw' him sliding off a dock and into the mouth of a giant shark, which savored every bit of him, before he disappeared. Alarmed, I awoke and sat up, shaken by the gruesome vision.
Knowing my friend well, I knew that if I told him about my dream he would just gently look at me with concern, as if I was crazy, and then change the subject. He would give me the same expression he gave me when I explained to him that fairies were real, but are not visible to everyone. I knew that if I pressed the subject, he might even make fun of me to all our other friends. Yet, I knew I had a responsibility to warn him of impending danger, but how? Read the rest of this entry »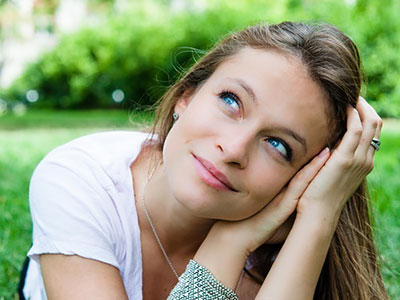 The first weeks of a new year is always a happy occasion for me. A new year to me has a refreshing feel, as though everything that happened last year can be placed in a box and forgotten, even tossed out with the trash if I like, while the time ahead is still enticingly waiting for me to fill with new plans.
We make resolutions, and say, "Out with old, and in with the new." Because of this a new year has a healing effect on us, helping us to put the past behind us and change ourselves to create a better future.
When re-creating ourselves, it helps to know what lies ahead. If we can glimpse future events, we can avert problems and embrace the good that is coming to us. We would also understand our limitations and strengths more, so we can plan effectively. Read the rest of this entry »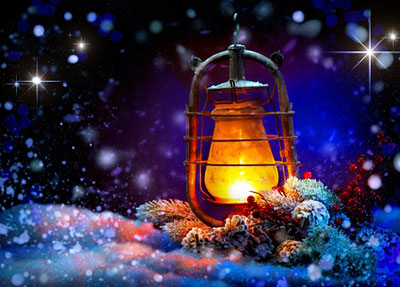 The Winter Solstice was celebrated in the ancient world in different traditions. It is known in pagan traditions, and others, as the 'longest night.' There are similarities in various world beliefs.
The sun moves into Capricorn at this time and it is the start of the new solar year. This solar occasion is often seen as the rebirth of the sun, symbolized by a Goddess and the birth of her son, celebrated as a festival of light. The ancient cultures of India, Persia, Egypt, Greece, Rome, Ireland and Wales all shared the belief of a son, born near the winter solstice on the 25th of December, and who died in the spring.
In pagan Europe, this holiday was known as Jul, which means wheel, or Yule. The ancient Egyptian myths of Isis and Osiris repeats in the story of Mary and Jesus. The modern day celebration of the birth of Jesus, is what we know as Christmas. Read the rest of this entry »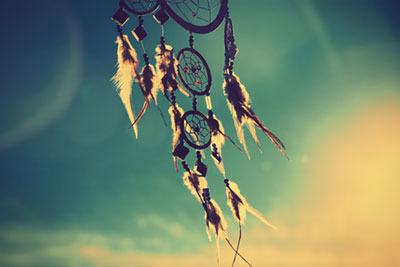 Dreams tell the hidden truth and help us to understand ourselves. Shamans and mystics believe that there are basically three types of dreams.
Lower world dreams connect us with our instincts. We see these dreams in archetypal symbols, myths, colors, nature, gods, goddesses, animas, elementals and mythical beasts and characters. There are secrets hidden in these symbols. Archetypes are also present in everyday objects such as cars, or clothes.
Middle world dreams are where we work out emotional issues in our daily lives. We dream about ourselves at work, play, and where we live. We dream of our relationships, our crushes, old flames, our family. Read the rest of this entry »