Layna
Layna is a third-generation psychic, with abilities she inherited from both sides of her family. Currently she lives in Boulder, Colorado, but she has been serving clients professionally since she was twenty-one and has practiced in many places. For over thirteen years now, she's provided life-transforming guidance and has armed clients with the valuable information they need to decide their best course of action. She is also a talented astrologer and a clairvoyant empathic, who can accurately get into the heads of anyone and also predict the energies at play based on a client's natal astrological chart. Layna makes her mark wherever she goes because of her talents, and has built a successful practice because of the warmth, honesty and trust she creates in her environment. There is no off-the-clock with Layna. Once you're her client, her compassionate nature works overtime, sending you positive energy and prayers she would never charge you for! If you would like to sample her amazing psychic antenna, you can find Layna at
PsychicAccess.com
.
Published
March 29, 2018
|
By
Layna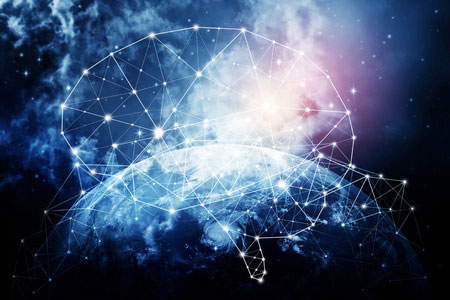 How does psychic ability work? Let's begin at the beginning. I often compare psychic ability to the radio. The universe is like one big broadcast, and psychics work to tune into to the various radio station frequency.
The farther away a particular broadcast is from the psychic (in terms of time, personal experience or understanding) the more difficult it is for the psychic to pick up the station. This of course, also largely depends on the quality of the radio. Some psychics have better receivers, just a like some radios… well, back in the pre-Pandora era of radios! Some radios offer better reception or sound quality.
To some degree, this is why you tend to get what you pay for..whether it is a radio, or a psychic! However, some of the really expensive psychic readers might also be rip-offs. So, always choose your psychic with care. Fortunately, at Psychic Access you won't have that problem, because not only are our psychics tested for accuracy and legitimacy, but we are limited in terms of how much we are allowed to charge clients.
So, the radio concept is a decent analogy perhaps, but what does it really mean? How does t work? How do psychics get their 'radio' to tune in? The one word answer to this question is simple: consciousness. But what is consciousness? Consciousness is the material of intention that defines reality. In other words, consciousness is energy. Continue reading →
Posted in

Aura Readings, Chakra Readings, Intuition, Law of Attraction, Lightworkers, Mediumship, Metaphysics, Pet Psychics, Psychic, Psychic Phenomena, Psychic Readings
|
Tagged

alignment, angel readings, become psychic, co-creation, collective consciousness, connection, consciousness, creation, dimensions, energy frequency, energy imprint, energy signature, energy vibration, ESP, extra-sensory perception, higher consciousness, Intuition, intuitive, intuitive consultant, Law of Attraction, manifesting, medical intuitive, perception, professional psychics, Psychic, psychic abilities, psychic access, psychic attunement, psychic awareness, psychic development, Psychic Readings, reading, reality, realms, scam psychics, sensing, sensitive, sixth sense, soul energy, Source, spiritual messages, spiritual realm, thoughts, unconscious, Universe
|
Leave a comment
<!div id="networkedblogs_nwidget_logo" style="padding:1px;margin:0px;background-color:#edeff4;text-align:center;height:21px;"><!a href="http://www.networkedblogs.com/" target="_blank" title="NetworkedBlogs"><!img style="border: none;" src="http://static.networkedblogs.com/static/images/logo_small.png" title="NetworkedBlogs"/><!/a><!/div>