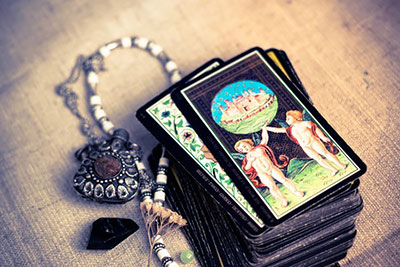 The key to any spiritual practice starts first with meditation. Meditation is the means in which a person gets in touch with the universal energies, life force and the super-consciousness.
There are many meditation tools available, but none so specific as the Tarot. The rich history and symbolism contained in these cards, from their early Egyptian origins to their use as gypsy fortune telling tools, have given them a life of their own. The Tarot cards have become a living oracle.
Meditation on the cards can create a unique focus in your meditation practice. The ability to draw and absorb the energies contained in the cards will also better your life. Read the rest of this entry »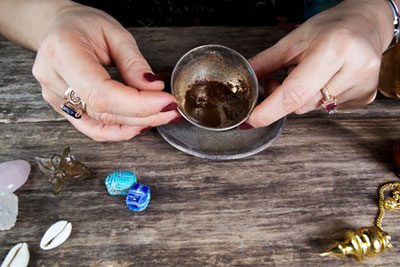 Tasseography is the art of reading the tea cup or coffee cup, otherwise known as tasseomancy or tassology. It originates from the Arabic word tasse, which means 'cup' or 'goblet.' This ancient form of divination is derived by reading the patterns of the tea leaves, coffee grounds and even wine sediments.
Although it is commonly associated with gypsy fortunetellers and crazy old cat ladies, it is a mysterious and ritualistic art with long history going back to ancient Greece. Tasseography developed independently throughout Asia, the Middle East and Greece. Modern tasseography was further seen throughout Scotland, Ireland and Eastern Europe. Read the rest of this entry »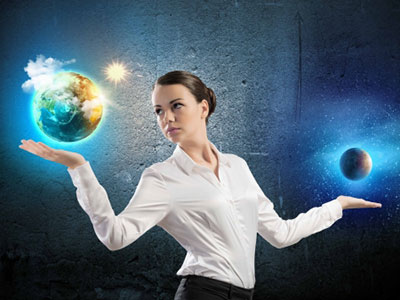 The most recent Solstice took place on June 20th, marked with a rare Full Moon in Sagittarius. This signifies the perfect time for us to become 'archers' and use focus, courage, and persistence in manifesting our biggest dreams and visions for the second half of 2016.
Since March this year, we have all been struck with spells of confusion, exhaustion and scattered energy. You can thank the intense solar flares, two eclipses, and the ongoing retrograde activity in Mercury, Mars, and now Neptune, for some of your most frustrating moments. This planetary non-movement has been forcing us to slow down, prioritize and reassess our lives, to rid it of anything that isn't helping us grow. Look at it as a blessing in disguise!
Once Mars goes direct today, on June 30th, it will release a fire of emotions and aggressive energy which are going to increase as we move closer to November. With two Full Moons in Sagittarius, back to back, we are being given the opportunity to change our world by removing the old, outdated ways of existing and replacing it with fresh, forward thinking. Read the rest of this entry »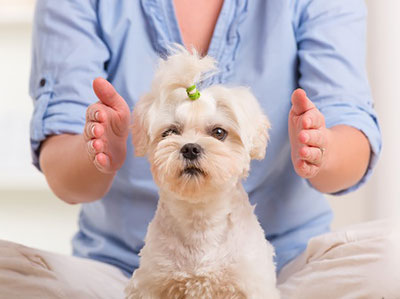 Energy medicine, most specifically Reiki, can have the most amazing results when practiced on humans, animals and even plants. As a Reiki Master, I have noticed great benefits from using Reiki on my own animals, as well those of my clients.
Reiki is a natural form of healing that harnesses the universal life force, to promote healing and relaxation. The Reiki system of healing was created in the nineteenth century by Dr. Mikao Usui.
There are many Reiki practitioners that work almost exclusively on animals. Reiki can be used hands on, or by means of distance healing in which the healer uses a picture or impression of the animal that needs healing. Read the rest of this entry »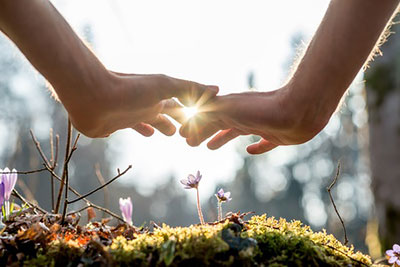 Psychometry is a method of divination in which the psychic or medium reads the energy vibration of objects and divining from it visions or impressions associated with the object. These impressions are individual to the psychometrist or clairtangent psychic, who may either see, feel, hear, or taste according to their own psychic gift.
Often when a psychic is consulted in a missing person's case a piece of clothing or personal belonging of the person is presented to them. This often proves helpful in the investigation. Jewelry, especially those made of conducting metals like gold, silver or copper, are the easiest for the psychometrist to read, because it has been close to the wearer. Read the rest of this entry »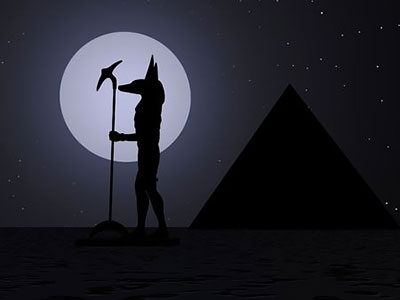 What happens to the soul after the body dies? There are many explanations, the most common being that the soul moves on to another place and another life. Past life readings and regressions have been able to prove that we do indeed live many lifetimes.
But where does the soul really go right after death? Ghosts of the departed have been seen in many forms, such as images, scents, sounds and full apparitions. How long do they linger on this earth before making a transition? That too has many theories attached to it. The Ancient Egyptians however had a very well defined belief in what happened to the soul after death. The soul contained in the physical body possessed many aspects that all had different spiritual duties. Read the rest of this entry »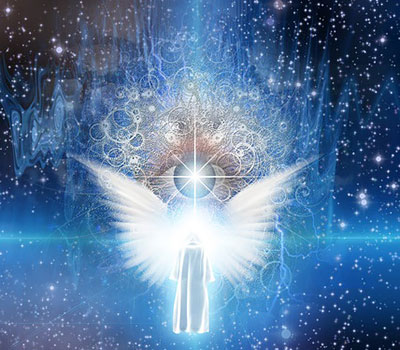 We all have spirit guides. Even the uninitiated may feel a guardian angel or a benevolent presence around them from time to time. This is actually them unknowingly sensing their spirit guide. For the spiritually awakened person this is one of the first questions they might ask, when embarking on their new spiritual path: "Who is my Spirit Guide?" The answer to that question is often very personal.
Your spirit guide can take many forms, but it is always a positive energy in your life. When asking the question, "Who are my guides and where do they come from," the answer will reveal itself once you have contacted your own individual Spirit Guide. Our guides can come from various dimensions, past lives and even the present. More often than not you will have more than one Spirit Guide throughout your lifetime. Read the rest of this entry »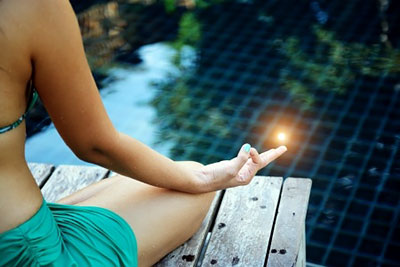 What is meditation and why is it so important to your well-being?
Meditation is a practice in which our minds and bodies can reach a relaxed state. Through this relaxed state our subconscious mind can open up to receive messages from the super consciousness. These messages can bring healing to our mind and body and can become a way to alleviate anxiety.
Learning to meditate is the first step in any spiritual practice. In order for you to be centered and able to receive healing or psychic messages, the mind must be cleared of mundane clutter. This includes negative thoughts, fears and judgments. Read the rest of this entry »