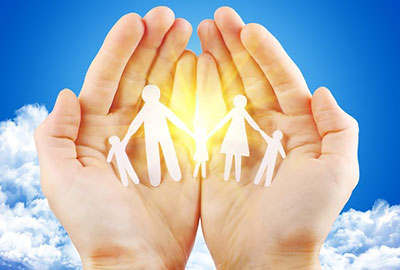 We may not always know or understand why we have connections with particular people, and even after they have passed it still seems vital that we keep those connections in place. Also, how we stay in touch may not be the same for each of us, it just is important that we do.
Many years ago, I had a lovely older friend named Pat, who came from a very affluent, upscale family and was certainly refined in every manner. It was noticeable in the way she dressed and spoke. Her whole demeanor exuded the firm self-confidence of someone who has been used to having the finer things in life.
Somewhere along the road, Pat fell in love with and married a rough-and-tough, stevedore-type fellow named Bill. By all appearances they certainly did not seem like a compatible couple, however, they stayed happily married, produced three offspring and had over 30 happy years together. Read the rest of this entry »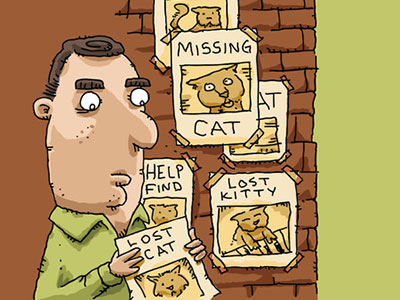 Many years ago, when my husband and I were just a young couple with two lovely little daughters, we lived in the beautiful province of Quebec, Canada. Around about this same time his parents resided on an army base in the province of Ontario, which was a five hour drive from where our home was located. Every few months or so we would load up the girls in the car and set off for a weekend visit to the in-laws.
One particular Sunday, at the end of another visit, we embarked on the usual five hour trek back home. It was a very pleasant day, the sun was trying to make its presence known and the traffic, as luck would have it, was just moderate. We had been on the road for a few hours at least, when I felt or sensed a change in the air. Read the rest of this entry »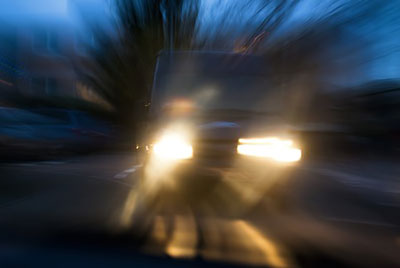 Just to let you know my friend, don't take anything for granted. The next time you plan a family trip, remember, it could become a scary ride. Yes, even road trips can be haunted.
I was born in New Brunswick, on the East Coast of Canada, and through a variety of moves over the years ended up living in the province of British Columbia, which is on the opposite coast.
There are 12 children in our family and for most of the  years that I have lived in the West, I was the only sibling residing out this way. Consequently, there were many times when I would take a plane trip and head East to visit my rowdy, motley crew.
A few years back, after a four hour plane ride, I ended up at my little sister's place in Ontario. Because my sister prefers driving, we hopped in her car the next day and she drove for another six hour trip, and we landed at my brother and sister-in-law's home in Montreal. We spent a casual few days visiting with them, as well as other members of our clan. Read the rest of this entry »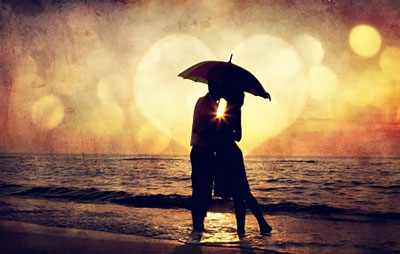 My husband's name is Ken and this year is our 50th wedding anniversary. Even after all this time, I still enjoy looking back to see how the Universal Force conspired to bring us together in this lifetime.
I was born on Canada's East Coast and Ken is from the West Coast. We met each other smack in the middle, in the Province of Manitoba. There is an interesting tale attached to all of this. From the day my father and I first laid eyes on each other,  there was an intense dislike between us from the very beginning. This materialized into a combative position that lasted most of our lives. My father was a violent, sadistic and cruel man, however, luckily for me my siblings were some of the best the Universe had to offer, and this helped offset what we had to endure from him.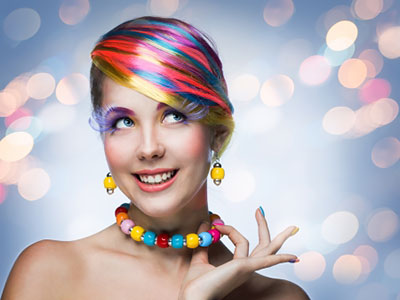 For me, there is no judgment on the type or amount of questions I am asked as a psychic, or how often it is being asked in readings. If a person has a need to call me frequently, it simply means they still need assurance that things will advance as they hope, or that their plans may be coming to fruition.
It is always very gratifying to learn that my clients have their own unique set of abilities. This is usually on a variety of levels, which just means we are at different levels in our development and psychic awareness. One goal I have in my work is to dispel doubt as to whether or not everyone has psychic ability. Let me assure you, the gifts are there, you just need to learn how to access them. Read the rest of this entry »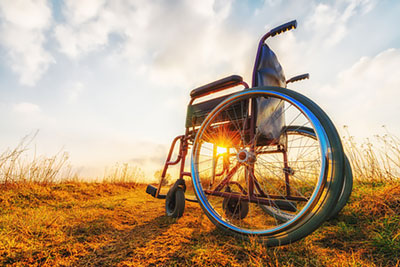 A mother's precious child becomes trapped under a car. There is no one in close enough proximity to come to her assistance and as she becomes frantic with the awful possibilities of the potential outcome. Then some unknown force seems to take over her body…
With no conscious thought as to how she will rescue her  offspring, the anxious mother lets herself become guided by some unknown force and begins to lift the car in order to release the child. She has not thought about the why, or the how, she only knows she must act swiftly, before there is too much damage inflicted on her little one. The car is then miraculously raised, the child is free and mom is now breathing an immense sigh of relief. Read the rest of this entry »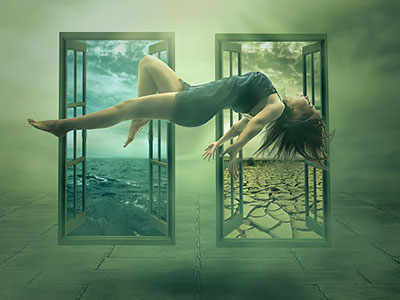 Each and every night, as we go into a sleep state, and every single time we are in a meditative state, lucid or otherwise, we are actually on the Other Side. The power of the mind does not exist only on this earthly plane. We are in realty multidimensional and once we get a grasp on how all this works it can be exciting. We can also learn how to maneuver this phenomenon to greatly enhance any aspect of our existence.
Did you ever take the wrong set of stairs, or got off on the wrong floor? Becoming aware of the Other Side is like going into a gigantic building for the first time. How daunting is that! Although you might know which office you are heading for, you may not know exactly which direction to take. There may be a list of office number on the board, showing exactly who or what is on each floor. But you may not be fully aware of what each service was, or if you do know what each person was qualified to do, you may still not understand the meaning behind each set of professional qualifications. Read the rest of this entry »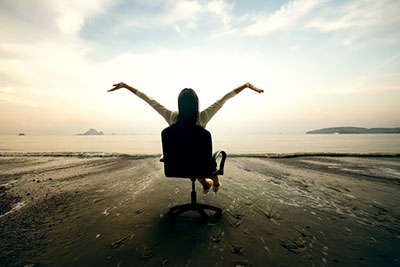 We come into this earthly existence to complete a task. This involves doing a job of some sort, which can be as basic as raising a family, establishing a corporation, or simply working in the fast food industry.
Some of us are extremely fortunate to know early on where our energy is best suited and how to meet our passion. Others may struggle for some time, until they find their own individual niche. But there are also those who never feel they have found their life purpose. Some do not even know what that seeking is all about.
Whichever way we go about it, all of these scenarios are all part of our unique spiritual paths and even though it may seem as if we are floundering at times, and wavering on our soul's journey, this is still all part of the plan. Read the rest of this entry »