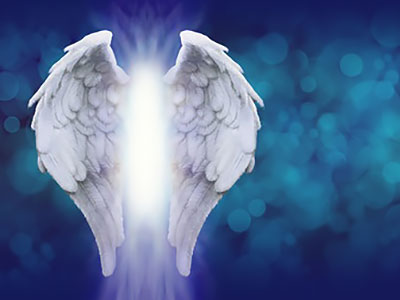 The angels are always with you and they can help you in everyday affairs. My life was profoundly changed by making contact with the angels many years ago.
At first I was amazed that the angels would help me, as I am no one special and I thought that you had to be a saint or something to have the angels come in to your life. However, I have learned from them that they are here to help anyone and everyone who needs it, you only need to ask.
You do not need to wait for them to make contact. Reach out to them and ask for their help. I was in danger at that time, and they had to interfere to save me, but you can ask them to help you before circumstances become so dire. Read the rest of this entry »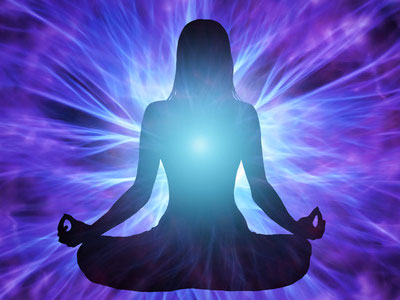 Do you feel like you are experiencing a lot of chaos and disharmony right now? Do you have many phantom physical symptoms that come and go, such as headaches, stomach aches, joint aches and pains, extreme exhaustion, disrupted sleep, with periods of feeling hot and sweaty? These symptoms are known as 'ascension symptoms.'
Humanity, and our planet, is in a transition. This transition shows itself as chaos, on a personal level and a global level. However, out of this energy, a new world and a new you will come to be. We are being raised up in our energy vibration and this process can be uncomfortable.
We are being 'upgraded' to become more evolved beings that vibrate in light and love. This process of going from your ego self to your divine self is called ascension. You need to connect with your ascended self so that you always have access to the highest frequencies. Read the rest of this entry »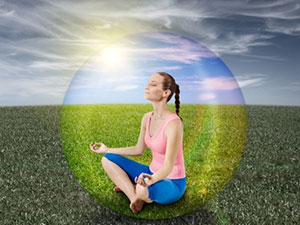 Empaths are very easily affected by other people's feelings and emotions, so their energy levels are highly susceptible to their energetic environment. Therefore it is vital that empaths learn to properly shield themselves from unwanted negative energy.
So how do you stop unwanted negativity from entering your energy system? How do you comfortably go through your day not being a sponge for all the feelings, emotions and energy of others? It is actually quite easy to shield yourself and maintain your boundaries once you practice a little.
First, you can cleanse your own aura when you get home with sage smudge sticks, or smokeless sage mist to remove any unwanted energy from your day. You can carry stones and crystals that ground you and absorb negativity, like apache tears or smoky quartz, on your person. Read the rest of this entry »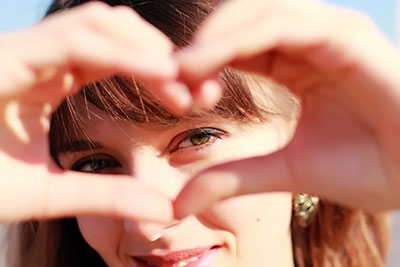 Do you wonder if you are an empath? Many people are empathic and are not aware that they are. An empath is someone with the strong ability to feel the thoughts, emotions, feelings and energy of others. It is a person with the ability to sense, connect and understand on a soulful level with the spirit of another individual on Earth. Below are some of the traits you may have if you are an empath.
You may have a hard time separating between your own feelings and the feelings of others, at times. This is because empaths absorb other people's emotions and energy subconsciously. Because most untrained empaths do not realize when they do this, it is often very difficult for them to distinguish between their own feelings and the feelings of others, causing them to feel sad at times where there is no apparent reason for it. Read the rest of this entry »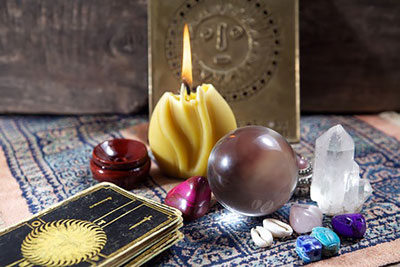 If you are wanting to develop your psychic abilities, making time to practice, and developing your own set of psychic symbols, are key to seeing results. At some point, if you're consistent, you will start seeing evidence that you are opening up psychically. One of the first things that showed up for me was that I started to have vivid dreams at night that seemed to come true.
I have always kept a dream journal and have always been interested in my dreams. I read a lot of books on dream interpretation and analysis and have always thought that my dreams were trying to tell me something. But when my dreams started playing out in real life, I was quite amazed. And this may be the first area where you can get very clear, concise messages from your intuition – from your dreams. Read the rest of this entry »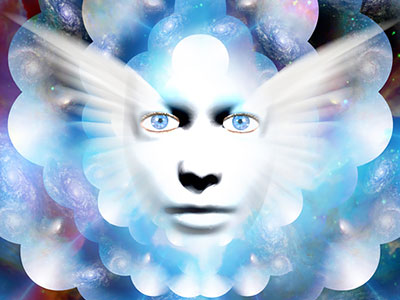 If you have been practicing meditation, opening your chakras and playing guessing games to develop your intuition, you may have started seeing and hearing things that you have questions about. Hopefully, you are also keeping a journal and writing down anything that seems to 'pop' into your mind while meditating. Often these are messages from your spirit guides.
As you develop psychically, you usually start to become aware of a presence or maybe multiple presences around you while you meditate. You may catch glimpses of faces, usually benevolent and smiling, while your eyes are closed. Or you may hear a voice, or chorus of voices, usually saying loving things or singing. You can often also feel a connection to all living things in the world, and to the air, the water, and the earth. Perhaps you feel the presence of a greater intelligence that is all around, and within and connected to all things in life. Read the rest of this entry »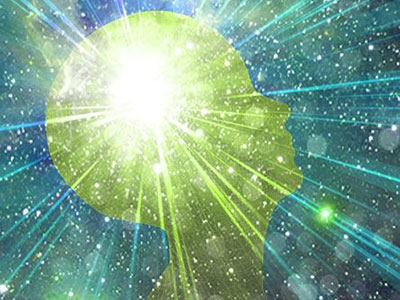 Meditation is vital in developing your psychic abilities, as it develops your ability to switch your brainwave states while remaining fully conscious. Frequent meditation specifically helps you achieve and sustain an alpha brainwave state where psychic information comes easier than in the normal waking state of beta.
The theta brainwave state is where most of us fall asleep, but some experienced meditators can achieve this state and still remain aware. This is the state that a lot of mediums are in when they communicate with the dead. I saw an episode of The Dr. Oz Show where he had Teresa Caputo, the "Long Island Medium" hooked up to a machine that measured brain waves (messing up her hair in the name of science) as she read for the audience. She was in a theta brain wave state while she got the messages.
I don't bill myself as a medium, but I have had some remarkably clear messages from spirit as I was beginning to fall asleep, in that in-between sleep and awake state. Lately, I have been working on extending that state of mind as I wake up, to stay in that theta state as long as I can and see what information I can receive. Read the rest of this entry »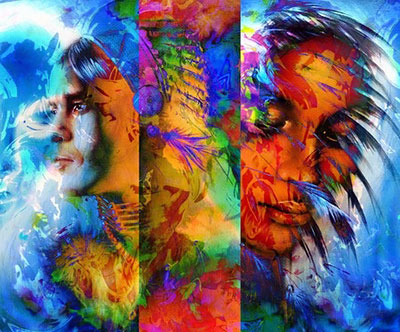 For many years I suffered with Post Traumatic Stress Disorder (PTSD) and sought out treatment for it with traditional counseling. Although helpful, it seemed to take quite a long time to unravel and change the symptoms. I suffered with anxiety, sleep deprivation and depression for several years.
One day through work, I met a woman who was trained as a Lakota-Sioux medicine woman. Her name was Irene and she was also a Reiki Master who could do distance healing. She taught classes in Shamanism, as well as Reiki. Curious, I began to take her classes and learn about Shamanism. Eventually, I would also seek treatment for the PTSD from her and have many remarkable experiences. Read the rest of this entry »