Kathryn
Kathryn hales from a long line of gifted Psychics, inheriting the most important gift of all from her mother: love. At three, an intense vision became the foundation of her Intuitive talents and she's been studying, honing and teaching her craft ever since. An expert Tarot Reader, Clairvoyant, Empath and adept at Telepathy—to name but a few of her gifts--it is with overriding compassion and love that Kathryn dispenses her highly accurate insights to others in ways that empower and transform lives. In her illustrious career, she's had her own advice column, she's assisted the police in solving a murder, she predicted the events of 911 before they happened, and has gone from rags to riches utilizing the power of manifestation that she learned as a child and now teaches to others. From her energetic home by the ocean in Florida, Kathryn dispenses a lifetime of wisdom and relationship guidance and offers the power of honesty that cuts through any concern. If you'd like a reading with this tremendously talented and loving practitioner, you can find Kathryn at:
PsychicAccess.com
.
Published
February 6, 2017
|
By
Kathryn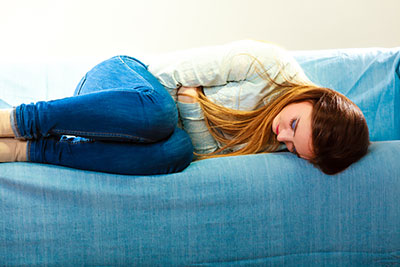 Does he miss me? I hear this all the time. In my psychic work advising on love and relationships, it breaks my heart, because I know what it feels like to 'not be missed'. "I wish he would miss," me is a heart-breaking statement if ever I heard one. My heart goes out to anyone who has ever wanted to be missed.
It's sweet when someone is in love with a righteous lover who has been a good person, with few flaws and much to recommend them. Yet, sometimes that lover leaves, or a relationship explodes. But how do you keep from letting the hurt or feelings of loss drive you crazy?
First of all, it's not healthy to let anything drive you crazy. It should go without saying that going crazy isn't on your bucket list, right? Continue reading →
Posted in

Healing, Life Design, Love & Relationships, Psychic Readings, Self-Help
|
Tagged

addiction, break-up, choices, dating, depression, divorce, free will, grief, happiness, Healing, holistic health, inner peace, joy, loneliness, loss, love, memories, music, pain, positive thinking, relationship, release, renewal, romance, sadness, self-love, suffering, thoughts
|
Leave a comment
<!div id="networkedblogs_nwidget_logo" style="padding:1px;margin:0px;background-color:#edeff4;text-align:center;height:21px;"><!a href="http://www.networkedblogs.com/" target="_blank" title="NetworkedBlogs"><!img style="border: none;" src="http://static.networkedblogs.com/static/images/logo_small.png" title="NetworkedBlogs"/><!/a><!/div>