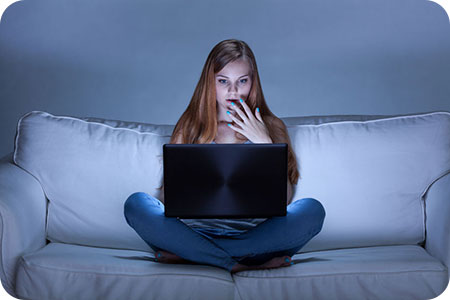 Oftentimes you get stuck in illusions that do not serve you. You may receive a glimpse here and there of what your life could be, and then you allow your ego, the mental chatter in your mind, to believe the stories it creates.
Step out of your story of pain and fear of the unknown. Break free from those illusions. Rise up into your magnificence and glory.
The current Mercury Retrograde may bring up things that you thought you had dealt with. It is just another layer, another level of releasing and healing. Do not fight it. Do not be frustrated by it. Allow it to be what it needs to be.
As you honor and recognize your emotions, your feelings will begin to dissolve and dissipate. It will no longer hold any power of you and you will be free, full of joy, and filled with the love that you are. You will be more able to be present in your life and prudent with your time.
As social media technology has been serving its purpose here on this planet, bringing people closer together in communication and communion, it has also created problems in and of itself, such as addictions to constantly be engaged with your technological devices lest you miss a call or a message from someone.
Again this is where it's important for you to be aware. Be more conscious of where you are spending your time during the day, so it is not lost on activities that bring no value to your life. We encourage you to put your devices away, where they are out of reach, at least for short periods of time during each day, so that you may truly focus on the task at hand. Continue reading →