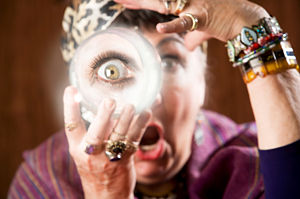 Jodi Picoult  writes, "Is Fate getting what you deserve, or deserving what you get?" As an idealist, I consider these words to be my creed.
Each day I make choices about what I eat, drink, say, or do. Many years ago when I was very young, I made the decision that The Eight-Fold Path of Buddhism was an easy way to self-access my behavior:
Wisdom
(1) Right view – to see and understand things as they really are
(2) Right intention – commitment to ethical and mental self-improvement Read the rest of this entry »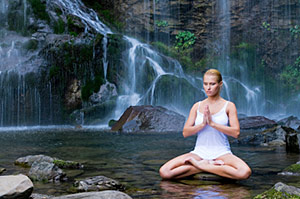 I have been practicing meditation for 34 years. Falling into a state of meditation is now a habit; I can now leave the world of conscious thought for a very short period of time and become refreshed. If I lie down, or even sit in the right mindset, I find myself transported to a place of absolute inner peace.
Meditation is not a religious activity; it is instead a listening activity. I was taught to let go of all thought. "No mind," is what my Renzi Zen Buddhist teacher called the practice. It has become a 'letting go' of the thousands of thoughts passing through my brain every day. We have all heard the saying, "Let go and let God." I often wonder how any of us can even hear God. Read the rest of this entry »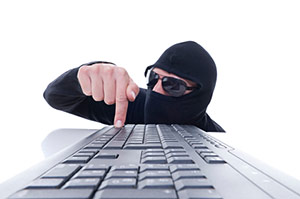 From 1979 to 1992, I had a mentor who taught me about karma. She made it clear that I was not going to ever find a place to hide from my behavior. My father must have had the same lessons when he was growing up, because he told me the same thing.
I cannot do certain things that are not in line with "Right Thought" or "Right Action." I simply cannot overcome that early training. Actually, I do not want to, yet, I see so many who seem fine with "cutting corners."
Sometimes, I feel like I am alone. It is as though I am swimming all alone in the ocean or running on a deserted road. I honestly have been looking for others who were raised like I was raised, those who believe what I believe, among the young and restless, as well as the old and angry. Too often I ask. "Where are they who honor karma?" Read the rest of this entry »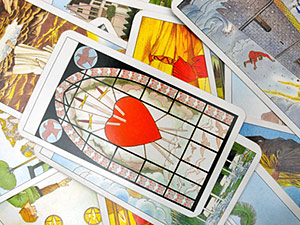 Many online psychics use a divination tool to make it easier to give an accurate psychic reading in the shortest amount of time. That is why I am always surprised when I get a 6-minute call come in and the first thing the person says is, "Do you need my birthday?"
I have been doing Astrology readings my entire life; my mother raised me to think that everyone's mother read Astrology. Therefore, I know that having six eight-hour days, 48 hours, is about what it takes to do a really well-researched, customized Astrology reading – not six minutes.
Yes, modern technology does make it possible to do a "cut and paste" Astrology reading using modern software in about 15 to 30 minutes, but certainly not six! The best I can do is some general comparisons between two people or overall comments, but not a custom reading. Read the rest of this entry »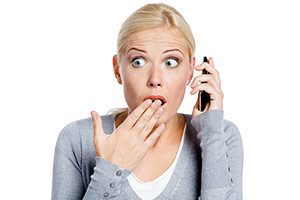 My first spiritual teacher said to me, at least a thousand times, "Words have power!". It was hard for me to understand then what she was talking about, but that is no longer the case.
As a special needs teacher I soon learned the value of pictures as language. I had various deaf students who were unable (or had not been taught how) to speak. I also worked with kids with Asberger's and autism. The same is true with a blind child – their most powerful asset is the ability to communicate to get what they want or need.
Living in a foreign country makes it imperative that I learn to at least say "bathroom" and "phone." Well, maybe not phone if I have a phone that can go international, but a visitor certainly needs to know how to ask for a restroom. Without that information, he or she is unable to satisfy immediate needs. Read the rest of this entry »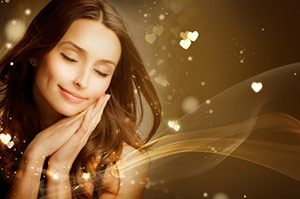 While I have been spending the last 30 years refining my intuition to make sure I was psychically reading with accuracy, Doc Lew Childre, CEO of the Institute of Heartmath in Boulder Creek, California, was on another path. He was proving that I was using my heart, and not my mind, to accomplish that task for others and myself.
Doc Childre has reported that the 'cares' of the world: worries, anxieties, judgments, anger, crime, violence, homelessness, depression, and even hatred fill our heads, which damages our hearts. It is that single act that has resulted in "heart disease becoming the number-one killer in both men and women in industrialized nations," he says. Read the rest of this entry »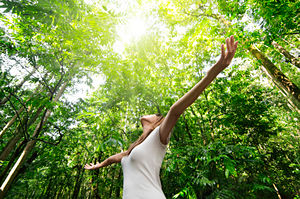 Early in life I looked for comfort in nature. As a rejected only child (my parents wanted six sons), I was often wandering on my own in nature's garden. Long-term friendships did not exist, because my dad was in the military. We moved as much as seven times in nine months. Nature was my trusted playmate and my elder teacher.
My strong religious upbringing gave me cause to read a great deal, but dual faiths in one household sent me mixed messages, so I questioned everything related to the patriarchal faiths of my parents. Read the rest of this entry »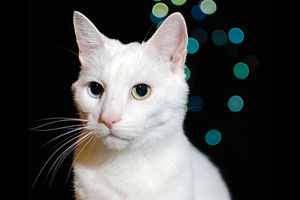 Let me set the record straight right away: I am a dog person, not a cat person. Now, if there is anyone who does not understand that statement, clearly you are neither. That hard line of animal preferences between dogs and cats makes it clear that my opinion about cats carries a lot more weight when I say that cats are extremely psychic.
I have observed cats from afar my entire life. Not that I have not shared my life with cats. I have. It seems that anyone I have deeply loved felt an equal attraction to me as to a cat. I have also taken in cats and raised them for decades longer than any animal might expect to live in a domestic situation. However, like any other pet owner on the planet, you can care for a cat, but you cannot own a cat. A cat owns itself. No human or other animal can own a cat. Read the rest of this entry »