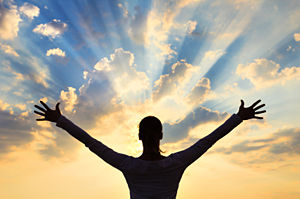 As the 2012 Stargate opened to reveal Self Love the dawn of the golden age has arrived! As the Divine Feminine has already begun to reveal the true nature of the Circle of Life for the past millennium so shall she also reveal her plan for us in this profound shift of our beloved awakening.
We have approached the Stargate and it is opening to our higher calling, to our divine purpose. And the divine purposeful life we are called to live now.
In this world we have learned to grow life from the womb, to nurture life from the heart and to know the inner wealth of the human spirit. It has been our calling for thousands of year and we can now look around us and see that abundance.
Seven billion plus babies have been born and are growing here and now on our Gaia, or Mother Earth, our Divine Spaceship traversing through the stars at light speed. We have been re-awakened to participate in the grand scheme of life! An exploration of the Soul's journey in this creative process of constantly becoming the universal potential of our own fulfillment as an expression of love. Read the rest of this entry »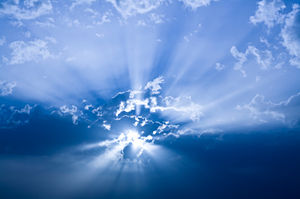 In 1984 I experienced a very intense near death experience (NDE), which left me crippled and semi-comatose for several months in a hospital in Naples, Italy. It was not an experience I was ever planning to have in my life nor would I have believed that I would have ever recovered from such a catastrophic event.
I was in my early 30's living an adventure of a lifetime. I partied in the big discos of Rome, yachted with the rich and powerful in the summer on the Amalfi Coast, the islands of Capri, Ischia, Greece and on the beaches of the emerald coast in Sardinia. Never in my wildest dreams could I have prepared for what would happen to me and my two friends on a hot August evening on the famed Italian highway on the Amalfi coast, as we drove to Naples, Italy on a late Sunday night. Read the rest of this entry »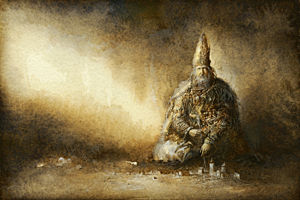 I have a place within where I go every day to open myself up to receiving and accepting abundance. Notice, I suggested not only receiving but having a willingness to accept anything is of key importance.
I discovered I had no trouble being open and willing to receive, or at least I thought this to be true, until I discovered there is more to it than just being open and willing! I discovered it often takes great courage to accept. More importantly, accepting help of any kind from another appears to be much harder than often times believed.
I always thought it much easier to pray my way through my desires and needs. After all, the entire universe is a huge, relatively unknown place and I believed that praying to it would get me what I asked for. So, why not ask the unknown. It certainly beats playing the lottery, and it is definitely a great deal easier than asking a stranger, friend, co-worker or relative! Read the rest of this entry »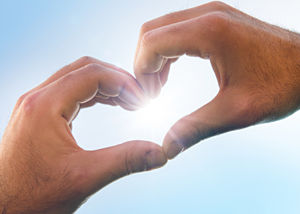 There is a map of our Life. In the physical realm it has a beginning and an ending. We often do not believe we have anything to say about either place. We have come into this world through an expression of another's aspect of Love and we exit at some time without having any say.
Whether we choose to believe that we chose our parents or not, the physical-Self is veiled from really knowing if this is true. And, if we have decided when we are departing from this planet, it has simply been left to surprise.
Even though there have been many ideas written about the afterlife, most people will say they are not sure what is on the other side of this life. The opportunity to sneak over and play for a time and then come back is not easy. So what is known of the life, before or after, is behind a veil of mystery. We only know for sure that we are on a journey. Read the rest of this entry »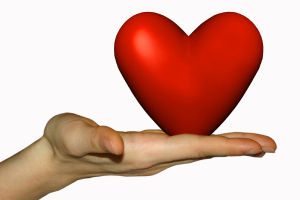 Self Love is accepting and allowing people to Be who they are. It starts with allowing your Self to be who you are. Self Love is surrender to the Higher Self.
It is acknowledging that you are courageous and feeling, charitable, appreciative, gracious, joyful, saying yes to Life, and Trust worthy.
It is surrendering to this god box of beliefs even when you do not believe them to be true. It is surrendering to your deepest feelings that speak of wonderment and adventure.
It is to know that Hope can only Believe if you have Faith and Trust in your-Self. To hold this god box close and know you will never give your power away again, never judge, holding a lower vibration opinion of anyone. It is finally no longer attaching Love to something. Read the rest of this entry »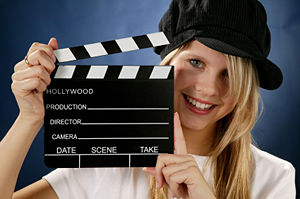 How much are enjoying making your movie?
Joy is the emotion evoked by well-being, success, or good fortune or by the prospect of possessing what one desires.  Joy is a state of happiness that comes from knowing that all is perfect in your world.
Joy unfortunately is attached to perfectionism, which is unattainable instead of perfection, which is exemplified in excellence. If you are not in a state of Joy through the journey of your Life purpose it is because you are holding perfectionism in your god box whether you know it or not!
Joy is choosing your feelings every step of the way. It is taking responsibility for what you feel and how you think about it. Read the rest of this entry »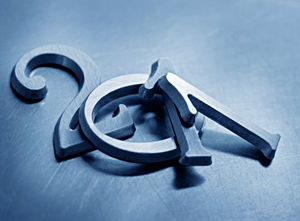 Looking back on the past year and the gifts it brought is always easier than looking head-on into the unknown for answers. It is easier to understand what has been more often than to understand what lessons are to come. I wish to take a moment and reflect on what life for the past year has revealed.
It has been a year of feeling stuck! At times the seasons appeared to be unraveling and at times there was glue in the air with so much pushing and pulling—a real tug-o-war. What a year indeed! If you ever felt bi-polar this was a year of bringing a forced balance into your being whether you wanted it or not.
But more importantly it was a year of consolidation and a time of discovering what commitment and stability are all about. These are not easy efforts on our part to exam because for most of us, being practical and taking the sojourn of a Saturnal spin in life takes a great deal of patience and I must state for the record: I personally have never been very patient with my own self examinations! Read the rest of this entry »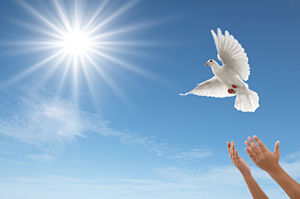 Forgiveness is often connected with embracing the sadness, the anger, the betrayal or the misunderstanding.
Letting Go is most often thought of as the release, getting unstuck from a fixed way of thinking, feeling or acting. Neutrality trusts the value of disengagement. It is coming into alignment with having no expectation of the outcome in everything. It is a state of being impartial and synonymous with experiencing noninterference.
What is noninterference?  In the highest vibration it is allowing the perceived separation of the self to freely interact with the Self-direction occurring from the connection to the Inner Guide, or Higher Aspect which directs from what is the best and highest good for the whole and how you as an aspect of the whole co-creates as an individual aspect or Soul. Read the rest of this entry »