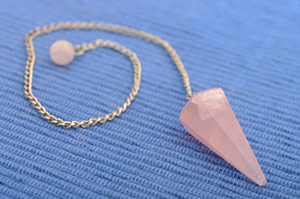 When I do psychic readings I use a variety of tools, such as crystals, pendulums, oracle cards and Tarot cards. In addition to my innate psychic and telepathic abilities, I use tools through which Spirit speaks. I typically use more than one tool in a reading and lately I've been favoring the pendulum with remarkably detailed and accurate results.
A pendulum is a weight suspended from a string or metal chain. When the top of the chain is held between the thumb and forefinger and the weight is free to move, it may swing or not. The use of the pendulum dowsing is evident throughout history. For example, you may be familiar with the practice of dowsing using a forked stick to find water. The stick bends when water is present. Likewise, a pendulum could be used in this circumstance. Read the rest of this entry »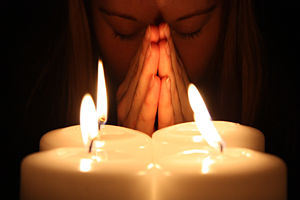 A ritual is a ceremony consisting of performing symbolic actions for a specific purpose. Rituals have always been part of organized religion, such as cleansing with water, lighting candles, bowing, sipping wine, wearing head coverings, and so forth.
Sumo Wrestlers bow at the beginning and at the end of their matches to show respect. In some Christian religions, the Eucharist and wine are taken to represent the body and blood of Christ. Candles are used in many faiths, especially in remembering those who have passed. Many experience comfort, as the flame is alive, glowing and warm. Read the rest of this entry »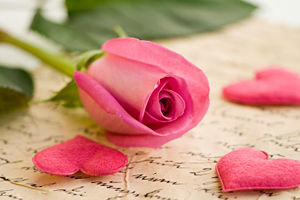 Destiny is often misconstrued as an unalterable outcome. Sometimes people will say, "It's my destiny. I can't change it." I believe that each of us create our own destiny by the choices we make.
I'd like to share an example from my life. Some months ago I noticed that my verbal communications with a specific person seemed to be deteriorating. I hired her to do some very important work for me. The nature of her work requires not only expertise, but also interest in the situation and the motivation to go the extra mile.
When she took me on as a client she believed me, and she believed in me. But I saw in time that her faith had shifted. I respect and admire her, so what she thinks of me matters. Read the rest of this entry »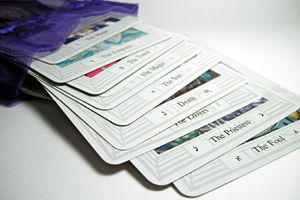 As a visual artist I have always been fascinated by the imagery on traditional Tarot cards. My first Rider-Waite Tarot deck felt so solid – 78 cards in a one-inch stack. They were thin, but sturdy and smooth so it was easy to shuffle them. Over time a Tarot deck picks up energy and can grow in thickness to two inches or more.
The Tarot consists of the Major Arcana and Minor Arcana. The word "arcana" means secrets and mysteries, and every aspect of the human condition is symbolically embedded in the cards.
The earliest appearance of the cards arguably occurred in the 14th Century as playing cards. The symbolism had to be kept secret, because doctrines outside of church law were prohibited.
From the first time I used them my intuition immediately pinged on different energies when I looked at each one of the cards: optimism, excitement, balance. It was a spontaneous, deep spiritual energy coming from my core to consciousness. I used this method of relating to the cards long before I bought any guidebooks. Read the rest of this entry »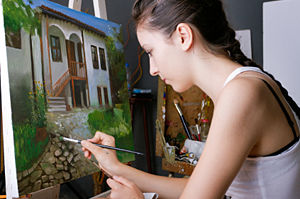 I am a psychic, an artist, and a writer. I paint abstract landscapes in oils. My muse is nature, and my current series emphasizes the details of plant and flower life that we often miss because we're so busy with daily life.
While I'm in the process of painting, providing psychic readings or writing, nothing else exists. It's like an oasis in the maelstrom of life. I'm not thinking about paying the bills or laundry or what I'm going to eat for dinner. I am one with my creation and everything is perfect and peaceful. My mind is clear and my body is weightless. I feel a greater presence of Universal energy and I am part of it.
When I return to the mundane activities of life, I am refreshed, renewed and I actually approach tasks with more energy and efficiency. Making art is truly a spiritual experience for me. Read the rest of this entry »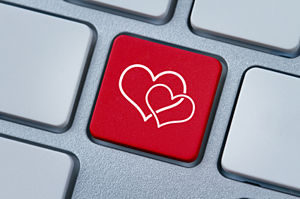 Did you know that of the 54 million single people in the USA, as many as 40 million have tried online dating and approximately 17% of marriages in the last year were couples who met online? The researchers most likely didn't ask about 'chemistry', because it wasn't mentioned in the statistics.  Maybe it's the 'Logical Libra' in me, but I am certain that romantic chemistry cannot be transmitted through the cloud or Twitter or Facebook or any online dating site, or even through Skype. Until human pheromones can be electronically transmitted, I remain firm in my belief that real, in-person chemistry plays a huge factor in a couple's compatibility.
As a psychic, I've spoken to many who fall in love without having met with the man or woman in person. The hope we all have is to meet our positive soulmate and live happily ever after. And why not? People do just that. But, when the hope becomes so overwhelming that we project desired attributes and hold on to what we read in the person's online profile, all rational thought drops off the radar. Planning the wedding at this stage seems a bit premature. Read the rest of this entry »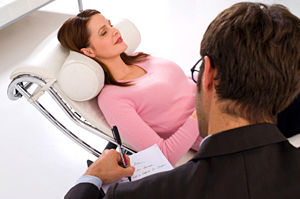 In an effort to know more about myself, I embarked upon a journey of self-discovery through psychotherapy many years ago.
My first therapist, in 1970's New York City, was an Analyst, or more specifically a Psychoanalytic Psychotherapist. Big words that meant he subscribed rigidly to Freudian therapy. Sigmund Freud, the 'father of Psychoanalysis', originally developed this traditional therapeutic method, which mainly deals with exploring the subconscious mind and aims to explore repressed impulses, anxieties, and internal conflicts.
My Analyst sat in a big leather chair in a dimly-lit room, while I lay on a matching leather couch talking, for the entire 50-minute session. He occasionally said, "Uhmmm"…and then eventually, "Time's up. See you next week." Read the rest of this entry »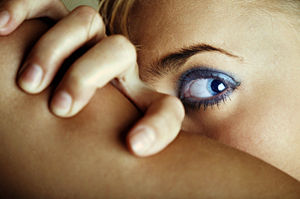 Fear is a reaction to something or someone that we perceive as being dangerous, threatening or painful. Fear is not necessarily a bad thing, as it helps us avoid dangerous situations, like touching a hot surface, or swimming in rapidly-moving water.
Fear can also be related to the loss of a loved one. If, for example, a person is between the ages of birth to 18 years and dependent upon a parent to meet basic needs, this fear can become very deep-rooted. The same is true if you are older and suffered one or more significant losses.
We can also become frightened before speaking to a large group of people, or when boarding an airplane or just thinking about it, or seeing a clown or a dangerous animal. Each person has a set of induced fears. Read the rest of this entry »