Deborah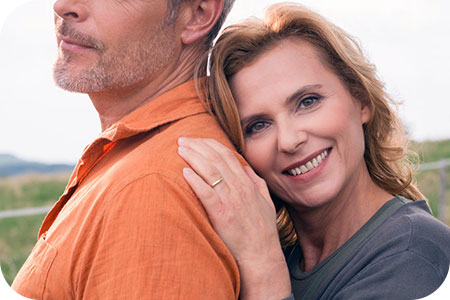 I once had a client who wanted a marriage more than anything else in the world. She has been single for many years and not getting any younger. She wanted a loving partner, and she never gave up thinking about the qualities she needed in that partner. She even told me she could feel him when she thought about it.
I have never met anyone so determined. She would find men to date on the internet, and asked married friends to arrange some blind dates for her. Even her adult son would introduce her to some of his friends' divorced fathers! Of course, some of her dating experiences were very disappointing and she would tell me a variety of weird and wonderful stories about some of the men she had met.
In time she decided to keep a list of what didn't work for her from each dating experience. She would edit her list after every new date. Even I was amazed at her courage and conviction. She simply told herself Mr. Right will come at the right time and never gave up on her dream.
She also encouraged her friends in a similar predicament to stay positive and have faith. A group of these women would even go to dinner a couple of times per month and discuss their dating experiences. They would talk about their recent dates and make their own list at the dinner table. They made it fun; they finding relationships a positive experience.