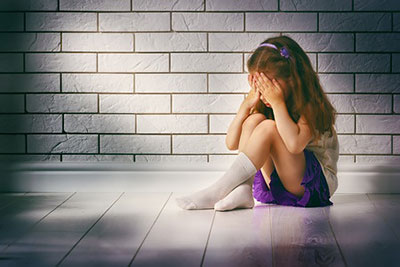 Many spiritual seekers are looking for some sort of evidence of past lives, or an afterlife. Many of us yearn for a way to recover from the spiritual amnesia that we are apparently born with. I believe we are born with clues into our past lives. These clues are so much a part of our daily lives, we simply overlook them.
Have you ever wondered where birthmarks come from? Or, if there is any link between birth defects and reincarnation? I'm not referring to the marks that are hereditary. I'm referring to those brown or red spots, also known as 'strawberries' or 'angel kisses.' These marks typically appear at birth. Some are located between the eyes, or on the neck, stomach or lower back, essentially anywhere. Read the rest of this entry »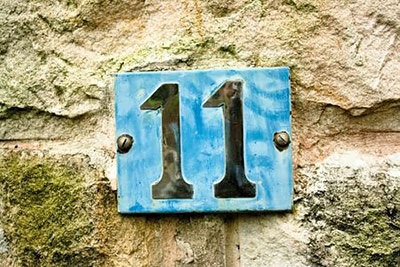 In my previous blog about Guiding Numbers, I explained that many spiritually aware people are frequently seeing certain number sequences; how these numbers could be affecting our lives; and what some of the sequences may mean. These number are typically seen on digital clocks, license plates, receipts, home addresses, text messages, and so forth. They are signs given to us by our spiritual guides, or the Universe. In the previous article I listed the most basic sequences of 000 through 999, but I didn't elaborate much on 11:11. This number sequence is one of the most important to be aware of, in my opinion. So, if you are seeing 11:11 all the time, the following information definitely applies to you. Read the rest of this entry »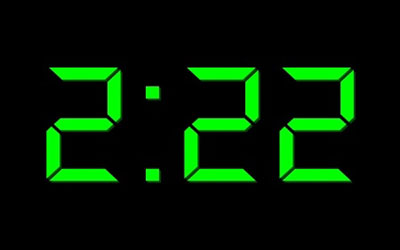 Numbers are a major part of our lives. But, lately they have seemed to take on a personality of their own. I am extremely particular about signs and messages – clues to help me on my path. And, every so often, I notice patterns with numbers all around me.
For example, every time I look at a clock, it just happens to be 1:11 or 11:11. I also see 2:22 and 4:44 quite often. I go to the store and my total will be one of these sequences of numbers.
I believe these are messages from my angels or guides. While most of us have a difficult time hearing our guides speak to us, our guides have equally as difficult a time communicating with us. So, they send us signs to help us along our path. Read the rest of this entry »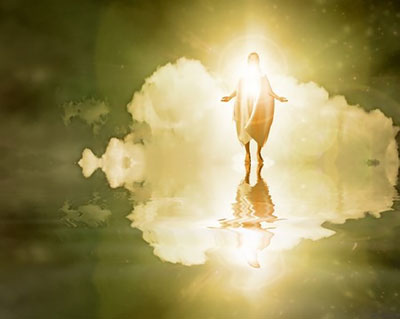 Could some of the famous prophets, such as Nostradamus, or the prophets of the King James Version of the Bible, or the prophet Mohammad, actually have been time travelers?
And is it merely coincidence that the Oracle of Delphi used a brass seat for visions of the future? As did Nostradamus, the 16th Century French poet and visionary. Nostradamus writes, "I will be seated at night, in my secret study. Alone sitting upon a stool of brass, a flame shall leap forth from the solitude, granting that which is not to be believed in vain."
And, in the 1895 HG Wells fiction novel, The Time Machine, the protagonist of the story uses a black and polished brass time machine to gain mechanical control over time. Is there something about sitting on brass that allows one to see into the future? Or, could they possibly be talking about a brass seat on a sort of vehicle? Read the rest of this entry »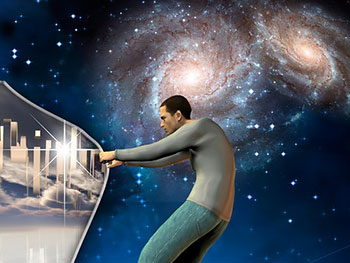 Have you ever had the feeling you have been somewhere before, or done something before? We all experience déjà vu from time to time. There are various scientific and spiritual theories for this phenomenon. Personally, I believe the answer can be found in alternate realities.
It is believed by some experts that there are an infinite number of dimensions existing in the same place at the same time. It is further believed that you and I are currently in the third dimension or density. And, it is believed that those other dimensions are on alternate timelines. Some are parallel to our timeline, some are ahead of ours, and some behind us. Some people even believe that for every major decision we make an alternate dimension is created in which we choose differently.
If you are wondering how these dimensions can exist in the same place at the same time, then consider a radio. I can tune in to a 100 different stations on a single radio, by simply changing the channel or frequency. The same holds true for dimensions. They exist on different frequencies. If we raise our frequency enough, we get a glimpse into alternate dimensions. Read the rest of this entry »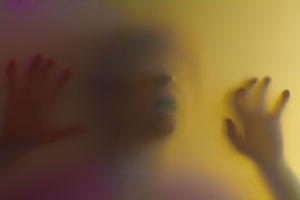 From the very first time I experienced sleep paralysis, there has been no doubt in my mind that I was being attacked by some dark force. This began to happen to me in 1999 and has continued until as recently as two months ago. The medical community would, however, attribute it merely to "sleep paralysis." I beg to differ.
According to Wikipedia.org, sleep paralysis is a phenomenon in which a person, either falling asleep or awakening, temporarily experiences an inability to move, speak or react. It is a transitional state between wakefulness and sleep. One theory is that sleep paralysis is the result of disrupted rapid eye movement (REM) sleep, which normally induces complete paralysis to prevent the sleeper from acting out his or her dreams. Sleep paralysis has been linked to disorders such as narcolepsy, anxiety, and sleep apnea, however, it can also occur in isolation. Read the rest of this entry »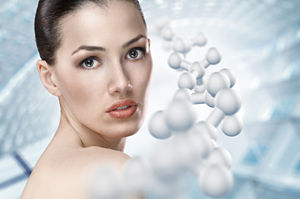 Working as a reader on PsychicAccess.com, I get a lot of questions about Spiritual Awakening. Is it real, and how do you know if you are experiencing it yourself?
There are a few different lists of ascension symptoms floating around the Internet, so it is no easy task to know which is more accurate or reliable.
In my opinion Karen Bishop's list is the best. She wrote that "we all experience our spiritual development in our own unique way. For some of us the changes occur slowly; for others a series of events can trigger sudden growth. We do not all share the same symptoms or changes". I therefore can't account for all of the symptoms, but I am going to share some of the experiences I've personally had as a psychic. I am not listing these things in any particular order, as I can't remember what I noticed happening first. Read the rest of this entry »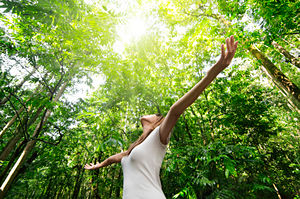 A few years ago, in the time leading up to 2012, I wrote a blog post about the symptoms of spiritual awakening. Well, here we are in 2014 and some of us are wondering what to do now?
Some of us feel as though we didn't make it. Some of us are wondering if we made it, but don't know it? Some feel as though they have awakened, but have hit a plateau and are unsure of what to do next.
All of these examples are types of plateaus we must face in our diverse journeys. I can only offer advice on what I have personally dealt with and come to embrace in my own.