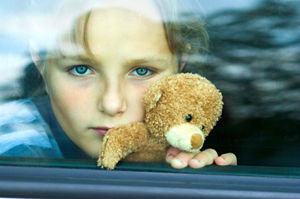 Throughout my life there have been many strange and mystical things that my immediate family and I have experienced and learned to live with. Although, I have never shared all of them with any one person I thought this blog would be the perfect place to share.
I will begin with myself. Starting from my childhood to the present.
As many children do, I had an imaginary friend. She played an important role in my life from the ages two to four years old. Her name was Dee-Dee. We lived and played together in my grandmothers condominium. Dee-Dee was not only my loyal and favorite playmate she was also my 'fall guy'. My mother said I often would insist, "I didn't do it, Dee-Dee, did it."
Now, having an imaginary friend isn't all that strange. But, what is strange is the fact that 13 years later, my uncle Pat and his wife inherited my grandmothers condo. They had a little girl and when she was about three years old, she could often be found playing with her 'unseen' friend. Her name was also Dee-Dee! Read the rest of this entry »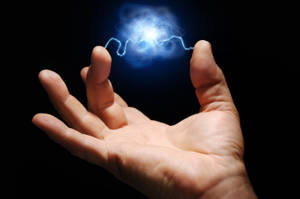 What is subtle energy? Subtle energy is an energy previously undetected by science; it forms the basis of all things. Human perception of that energy starts with an increased awareness of beauty. People, animals, plants and ecosystems that have a high level of that energy appear particularly beautiful.
This is the same energy that Karate masters have talked about, calling it Chi and that it is responsible for the "impossible" feats  such as,  breaking bricks with bare hands. Or, athletes that jump and twist in the air, in ways that seem to defy gravity.  It is all a result of this hidden energy  that each and every one of us has access to.  By becoming aware of this energy,  we become more aware of the true powers that are instilled in each of us. Read the rest of this entry »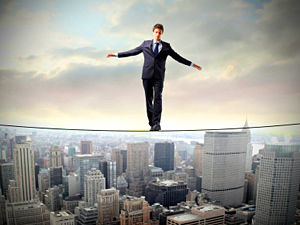 So much of our lives seems to be about balance. We spend so much time and energy trying to become more balanced. We are taught that if we balance our life things will be easier. If we are balanced we will be more in tune with nature. Balance your checkbook. Balance your weight. Balance your life and lifestyle. So many people feel as though they have failed themselves by never achieving this balance.
Well, maybe we are going about it all wrong. There was a time, when I believed all things in this universe were balanced. But, when you really stop to think about it. Nothing in this universe is balanced. It is continually flowing.
If we think about our solar system. It isn't balanced at all. It continuously flows. The planets move in a procession through space. Harmonizing gracefully with one another. Rivers flow. Water flows. Our bodies, comprised mostly of water, flow. The blood in our veins, flows. Read the rest of this entry »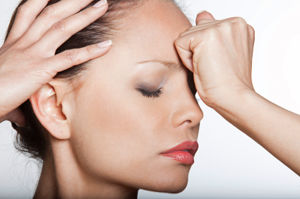 I have had several people recently ask me how I came to be a psychic. Now, I can't speak for anyone else. But, this is how it happened for me.
As a young child, I had an imaginary friend, her name was Dee-Dee. My mother said I played with her often. She also said, I blamed Dee-Dee for almost everything. Saying things like, "I didn't do it, Dee-Dee did!"  My mother said when I was four years old, after my brother was born, Dee-Dee just went away. The rest of my childhood was pretty much uneventful, with the exception of a few prophetic dreams.
As a teenager, I had an uncanny ability to narrowly escape trouble. I probably should have been dead ten times over. Always, at the last second, I would always change my mind – decisions that ultimately saved my life. Read the rest of this entry »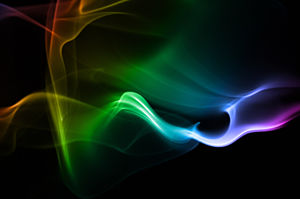 I would like to talk about auras. An aura is an emanation surrounding the body of a living creature; it is viewed as the essence of the individual and discernible by people with special sensibilities. Although most children can see them, it's getting them to tell you what they see that's the problem, especially, if they don't know their colors.
Auras have a spectrum of colors that can be photographed with special equipment. Most people believe that auras are intangible. They don't realize that the health of one's aura can easily be monitored and sustained healthily. Just as one monitors your blood pressure or insulin levels. Even though you can't see your aura doesn't mean it isn't there. We can't see radio waves or x-rays, yet we still know they exist. If you want to monitor the health of your aura you must rely on an aura reading by someone capable of seeing them. Fortunately, there are techniques we can use to maintain a healthy aura. Read the rest of this entry »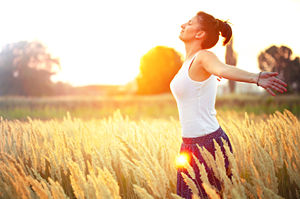 Six years ago this week, I sat with my mother as she took her last breath. She died of brain cancer. She went to the doctor with a massive headache. They ran some tests, and she was told that she had fourth stage brain cancer, and had only three weeks to live.
Last night, in the exact same Hospice Center, six years after her death to the day, I sat with my life-long, dear friend and roommate of six years, as he was taking his last breaths. He too is dying of cancer at the age of 37. This cancer was also detected about three weeks ago. After only two chemotherapy treatments, the doctors said it was useless. He was then transferred to the Hospice Center to die.
Last month, my cousin went to the doctor complaining of pain in his groin area. He was admitted to the hospital for tests. They found fourth stage cancer and he died four days later. Read the rest of this entry »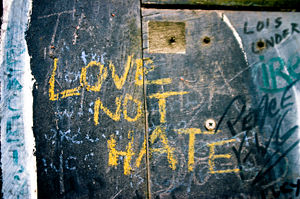 When I was in middle school, around the age of 13 or so, I remember an older, more popular girl used to pick on me. I also remember coming home from school and telling my mother about it.
One day I told my mother that I hated that girl. My mother very sternly said, "You don't hate anyone!" I defiantly replied, "Oh yes, I do!" My mother then graciously said, "If you are going to hate her, do it somewhere else. I don't want to hear about it." She never explained to me why she didn't feel it was appropriate to hate anyone. I didn't figure it out until I matured a little bit, when I grew older.
My daughter is now a teenager and comes home from school with similar complaints. A girl at school is spreading untrue rumors about her. My daughter also told me how she hated this girl. I replied the same way my mother did. Except, I explained that hate only breeds more hate. To hate someone or something only hurts you, no one else. Read the rest of this entry »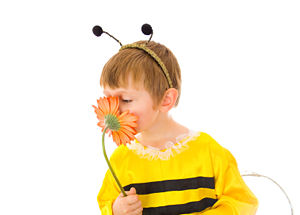 Last week, as my two-year-old son was jumping from the chair to the couch – with a towel wrapped across his shoulders like a cape – he was joyfully singing that he was a superhero and that he could fly. His father looked at him sternly and told him he couldn't fly. I nudged his father, "Don't tell him that!"
I proceeded to tell my son about the bumble bee. I explained that it is aerodynamically impossible for the bumble bee to fly. Their bodies are way too big, and their wings are way too small to carry their little bodies through the air. Yet, they still fly. This was probably so because their 'bumble bee mommies and daddies' never told them they couldn't!  So, bumble bees fly through the air, never knowing that it is by scientific standards impossible.
My husband looked at me and said, "If he jumps off the roof, thinking he can fly, and lands on his head and breaks his neck, I'm holding you personally responsible." I laughed, and said, "Point well taken". Read the rest of this entry »