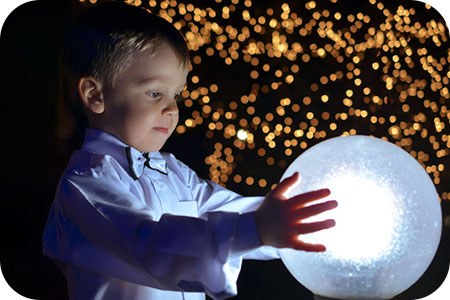 I cannot stress enough how focus is needed these days for our survival. When under stress we need focusing skills that can be applied in all situations. These are basic skills that need to be acquired at a young age, which can complement our psychic or precognitive abilities.
So, let's take this back a bit, maybe even to the days of Montessori, where development comes only when one learns to recognize shapes, counting, and sorting. I would recommend this for anyone in childcare, and even those working in basic adult education and training, especially in the field of psychic development.
For example, what would be the reason to have a very psychic child (or adult) without the ability to reason? To survive one needs to be able to prioritize. There is absolutely no point being a super-adaptor in the realm of precognition, without the ability to focus, be logical, to think ahead, to not reason, to not perhaps anticipate danger or disaster, and to get out of the world of dreams and to recognize where the solid ground is, so as to be able to survive.
These basic abilities have always been taught over the ages, but I cannot stress enough how today's children will need this in order to survive. I have found that youngsters these days are basically learning too much from hearsay, instead of being taught much of the basic abilities of real play, such as building or drawing, reasoning, mathematics or practical applications. Continue reading →