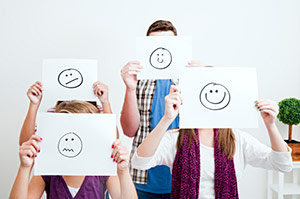 I feel comfortable enough in my empathic or telepathic approach to now own the new habit I have acquired: I will take on the tone of the person I am reading.
It's almost like being a ventriloquist on occasion – my voice will not change but if the person is in a stern frame of mind it may reflect in my vocal tone, or the way I emphasize certain phrases. I have been told I can parrot conversations verbatim, though I would say I would never know when I am. It is not like the words sound any different to me when I get them. If I were getting fragments of conversations, which I seem to, and then assume like an actress a little bit of their emotional gait, then you know I am deeply involved in the energy of the person I am assuming, and may act it out a little. Read the rest of this entry »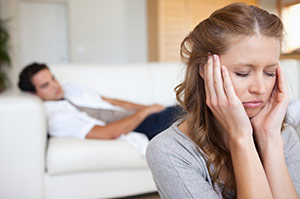 My ex was actually a very good empath. I never knew this. I knew him well, but I had no idea that our thoughts were bouncing back and forth between each other. He at first, had no interest in the spiritual, but upon watching me work, he became interested.  Then he actually became aware of empathy. I used him as a research tool, and he would occasionally call me and ask me if I was thinking of him, if I needed anything.
Awareness is the key to telepathy and empathy, or any psychic work. We all pick up thoughts, have visions or have psychic impressions or dreams, but we are unskilled in picking them up, and usually uncertain as to what they mean. Read the rest of this entry »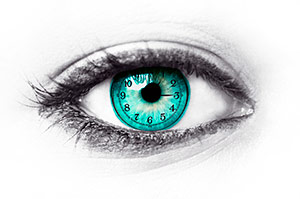 As my proclivity tended towards telepathy in my work, I have tried to 'train' my clients  to ask questions more presently focused on empathy, though I still may encounter questions about the future outlook from time to time and am happy to answer them. The problem I encounter is letting you know when the prediction will come true.
As readers we often commune as colleagues, and I know that many of us have a deep sense of responsibility to our clients. We worry quite a bit about the effects we have on our clients. We pay in karmic debt, what we have to tell you. We don't take this lightly. I take the energy of the client with me after each reading, even if I don't remember their name months down the line, I will remember their pain. So it's important for me to try and leave a person feeling in control. Read the rest of this entry »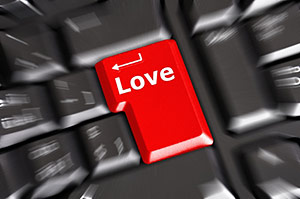 You are online dating - you are looking for that ideal person. You wonder why you stop just at that one icon. It's in the eyes. Look into their eyes. The first flash of emotion will seem obvious to you. "It looks like he is just making an expression in the picture, anyone can read that!". Go a bit deeper. This principal expression is actually a caricature of the person he is, in other words, it is intensified. You can take that information and go with it. If he looks angry: he is. If he looks frantic: he will not have the time for you, etc. It's really that easy.
Next: Which profiles stick out at you? Is it their color or their composition? You can sometimes get a rough 'feeling' off of a picture. It may be gentle, sad, or confusing. Take note of this feeling. Read the rest of this entry »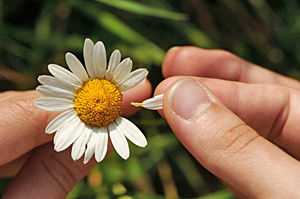 This is the biggest conundrum in life: If that person loves me, why move on from me?
I have felt many different forms of love. There are so many feelings to describe it. Yet, someone loving you may have no bearing on where the relationship is going.
Really? How can that be? He has told me he wants to marry me!
I believe that empaths have a hardwired ability to tune into that love. Women especially seem to get into dangerous relationships because they 'feel that the person loves them'. This is not to exclude men, but I believe it's a slightly higher percentage. Maybe it is women's biological inclination to nurture and protect the roost that enhances their empathic skills, or the highly developed language center. Read the rest of this entry »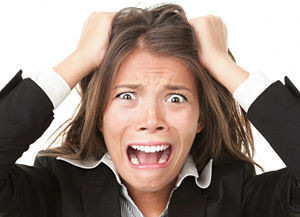 I have noticed that when a client calls me in an agitated state, their questions and fears will dominate the reading. In fact, I will actually pick up on the questions they are about to ask! This is not the same as 'a bad energy' but simply my picking up on their frantic, frustrated or anxious feelings during a psychic reading.
So please be aware of this when you call, and please calm and steady yourself for the reading.
I pick up on someone else's empathic imprint,  but to some extent it is based on our mutual connection. I need you to be calm and centered. If you are angry with your partner, I will not be able to pick up all of the gentler and more caring connection to your partner. It is my opinion that your partner's readability of thoughts can sometimes be subtly influenced (improved ) by our letting go of angry energy. Read the rest of this entry »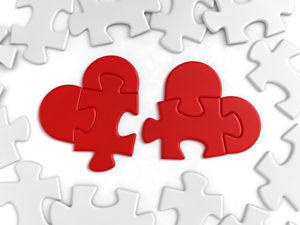 I have noticed that couples tend to share emotions. This can make for dangerous chemistry in the air. I usually tell my clients after I have looked into their situation, that it is striking how much their they and their partner are sharing a particular emotion. I don't usually know who begins the first thought, but as an illustration, I will cite an example:
Laura feels good about the relationship today. She had a great visit from John yesterday, and her spirits are up, but she is not picking up on how John really feels. In her mind, as she is feeling happy, John is feeling the same way, and she spends a day or two enjoying the good feelings. Deep down though, she doesn't know if he is the person for her, and wonders if she should end something now, while the going is good. She doesn't usually feel this way in relationships, but she brushes it off to the fact that she may be scared, or feeling nervous about an impending relationship. Read the rest of this entry »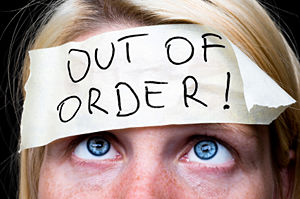 I have learned from fellow humans that it doesn't always matter what someone thinks of you. I have learned in the perspective of challenges we have always  faced in our evolution as a species that despite gender, cultural, society, or moral differences that in fact perhaps we do not always need to worry too much about what some people think.  Perhaps some of it is just chatter. We must learn to listen  intelligently in order to survive, but I understand that we are entitled to our own reactions.
Whilst researching a neuroscience journal this week I was able to glean from the research that some creatures may not all have it in them to be perceptive, gentle and empathetic. Read the rest of this entry »