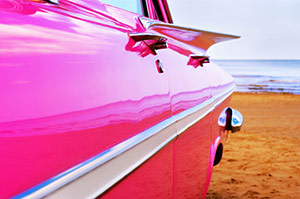 So, by now, if you are a regular reader of my blogs, you've become acquainted with my bipolar mom who is great 75% of the time. You would also know that I am a psychic reader of great faith, and a couple months ago I wrote blogs about both my mom, as well as my plan to manifest a new car for myself. I am pleased to share with you, dear reader, that I have achieved success!
But how, you say. What happened, you ask. I don't know how it happened, but it did.
While I love my mom tremendously, when she takes a ride on the bipolar train, I step back for a week or two and let her work through it. So, it just was the case a month or so after I wrote that blog, she went on a tear again and I backed way up. I had no choice, because you cannot reason with the unreasonable, and as anyone knows who is familiar with the highs and lows that mental disorders can bring, sometimes it is best to live to fight another day. Always pick your battles carefully. Read the rest of this entry »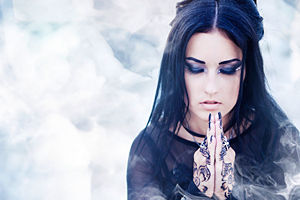 George Michael sang about it, prayers have been written about it, songs have been sung about it… and yet it remains a mystery to so many. So, I put forth this question to you: what is faith and where does it come from?
Right now there is either silence on your end, or a rapid fire response. Or maybe you are saying, "Well, let me think about it."
They say faith moves mountains, but then that begs the question: do you have Faith in faith? That's a different concept altogether – one that must be looked at.
It's easy to go to your preferred place of worship on Saturday, Sunday, or Monday, or whenever it is that you attend. Lovely. Absolutely. Without a doubt. There you show your faith. But what happens the rest of the week? This is where Faith in Faith comes into play, and without it you don't even get to pass go. Read the rest of this entry »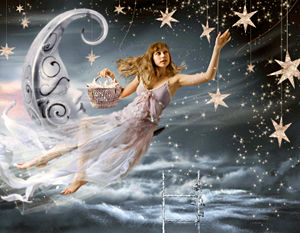 There are times when our dream life seems to be super active, and yet at other times not so much. I've found there to be a direct correlation between how much a person 'participates' in their own life and how active their dreams can be. In other words, we must make our own dreams happen in this life!
There are dreams that foretell the future, and you are really lucky if you have these types of dreams. If you trust your intuition they can be especially powerful, because you can use the knowledge shown to you in such dreams to your advantage, or at least for your protection.  These dreams sometimes also give the dreamer a time frame for when something is supposed to happen. Then there are dreams that are more symbolic. These dreams represent something happening in our lives, or the lives of someone close to us. They too can give you direction, but more about how to handle what is going on, or if you are moving in the right direction. Read the rest of this entry »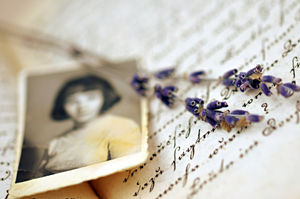 This is a letter to my daughter – if I had one, that is. But I don't. So, this letter is to her, the daughter I might have had, and also to those young ladies I have known over the years who I have felt were like daughters to me.
My daughter's name would have been Chantal-Marie, should she have been born. I suppose I could have had her, but life took its course and time slipped away. I was too busy mothering myself, I think, and I couldn't have mothered her, in retrospect. But hindsight isn't always 20:20 – don't let anyone fool you.
So here goes. Strangely enough, I feel as though I were on the edge of a precipice as I write this. It is a most unexpected feeling. Read the rest of this entry »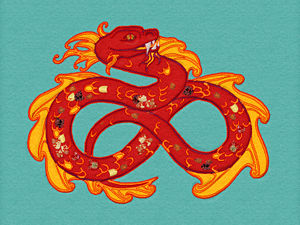 Happy New Year! Today heralds the beginning of the Chinese Year of the Snake. Each year in the Chinese Zodiac New Year's day falls on a different date, and this year's date is February 10, 2013.
The Snake Year comes sixth in the cycle of the zodiac and reoccurs every 12th year. This means that you are a Snake if you were born in 1941, 1953, 1965, 1989 or 2001. Ancient Chinese wisdom states that if you have a snake in your house your family will never go hungry, because a snake is said to be sage, wise and a good protector of his or her family's belongings and home.
The Chinese Zodiac is a lunar-based calendar and the Chinese New Year is sometimes referred to as The Lunar New Year. The cycle flows as follows: Rat, Ox, Tiger, Hare, Dragon, Snake, Horse, Sheep, Monkey, Rooster, Dog and Boar. Read the rest of this entry »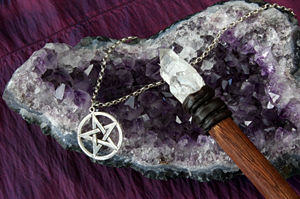 It is said that "the wand chooses its master" and this is the story of how my wand came to be with me.
Several years ago I worked as a full-time reader at an area psychic store. I loved my job and my clients. The location was perfect and I looked forward to going to work every day. One special day, however, was the start of my journey towards receiving my magic wand.
It started as a normal day with clients coming in to see me, psychic readings to do, and books to marvel at and glance through.  I'd had lunch and was sitting in my room preparing for the afternoon's arrivals, when I heard the jingle of the front door.
I knew, somehow, that the jingle was meant for me, although I wasn't expecting anyone for at least another hour. So, I got up and walked towards the front of the store and there was a short, and forgive me for saying it, rather unattractive and ordinary looking man standing there looking at me. He appeared ordinary until you looked into his eyes. They contained wisdom – and something more. I eventually learned that the 'something more' was a certain disdain for the human race, but that's another story. Read the rest of this entry »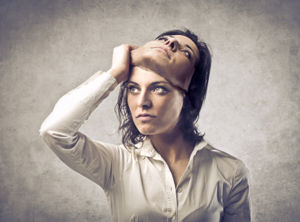 My mother is a wonderful woman. Kind-hearted, giving, a great cook and a good listener. In short she is all the things a good mother should be.
My mother is also the most mean-spirited and callous woman you could ever not want to meet. She will cause a scene just to do it, just to get a rise out of someone, because she is bored and isn't getting paid any attention. Which, to her, is all the time.
My mother is bipolar, with severe manic-depressive mood swings that leave you gasping for breath in the wake of an episode, the same way you gasp for breath after being sucked under by a huge wave of water. My mother has Narcissistic Personality Disorder (NPD). There, but for the Grace of God, go I, as the saying goes. Read the rest of this entry »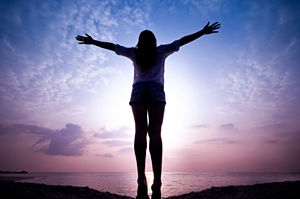 Thank you, dear client, for choosing me to support and guide you during your time of need. Thank you for trusting me and thank you for trusting yourself enough to make that phone call, or click the chat button. Reaching out is the first step towards touching your own soul.
Thank you, Psychic Access, for giving me such a great forum to do my work that I so love to do. Tarot readings, astrology charts, counseling, I am so grateful to be helping others through the dark night of the soul, or celebrating the lightness of their day. I am given that spiritual and professional freedom at Psychic Access. Having worked in this business a very long time, like all the other psychic readers and spiritual advisors on this network, I can truly say it doesn't get much better than this. Read the rest of this entry »