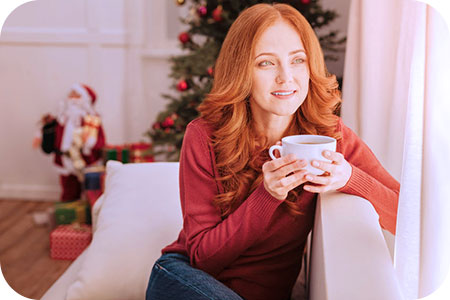 The holiday season is a time when many of us are focused on family and friends. I have always found that this time of year brings joy, but also a little sadness. Feelings of grief tend to peak around the holidays, as we notice empty chairs at large family gatherings, or wrap gifts and find old tags with a loved one's name on it. It cannot be avoided, but feeling grief or loss of a  loved one around the holidays is also a reminder of the depth of our love for that person.
The stress of the holidays can be quite overwhelming. We are worried about 'having enough,' or purchasing the 'right gift.' Did we forget something, or someone? At times we tend to go overboard and then regret it later. If you're like me, you'll set a budget limit per family member, and then find you've far surpassed it with one, and then struggle to make up the difference for the others!
For example, my daughter is probably the easiest person in the world to buy for, and I always go overboard with her gifts. Then I have to scramble to find things for my son to equal the value and number of gifts.