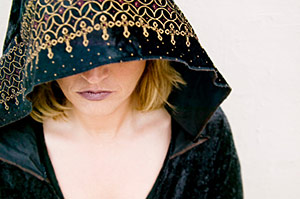 The High Priestess is the third card in the Major Arcana but is numbered as '2′. It's because The Fool is associated with and numbered as '0′. The empowerment and insight shown in The Magician needs its' other half, or female counterpart, the high priestess to realize its' full potential.
While The Magician works with his magical tools laid out in front of him, the High Priestess possesses the gift of inner magic, or intuition. This is one of the cards that are associated most strongly with intuition, destiny, and psychic ability. This card is associated with the Moon and also represents the strength, insight, and divine wisdom associated with the feminine energies. Read the rest of this entry »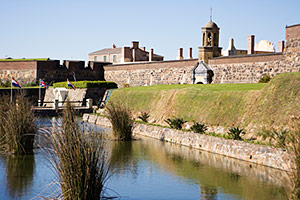 I've lived in South Africa for most of my life, and the Castle of Good Hope is a well known landmark and monument in Cape Town, our "Mother City." But I never had the chance to visit and see it for myself, up until about a month ago. The experience was an amazing one. It was a full tour of the castle and the various museums and galleries inside, including the dungeon, holding cells, and underground storage rooms.
The Castle of Good Hope is South Africa's oldest building dating back to 1666. The fortress took 13 years to build and contained living quarters, a church, bakery, workshops, and prison cells. It was built because the Dutch trading company who occupied the Cape at the time feared an attack from the British. Today the castle operates as a museum, visited by thousands of local and international tourists every year. Read the rest of this entry »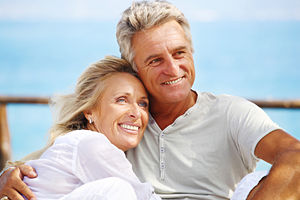 Is he my soulmate? This is one of the questions I get asked most often, and it's no surprise considering how intense and deep some emotional connections are. Emotional connections can take many forms, and understanding what a soulmate truly is can help us identify what someone is meant to be in our lives.
Soulmate Connections
I believe that we have many soulmates in our lifetimes, and that they are all meant to cross our paths for various reasons. We come into each other's lives to bring change. You may be meant to change someone, or they may be meant to change you. This does not always mean they are meant to be your life partner, but they are meant to connect with you, even if it is for a brief time. Read the rest of this entry »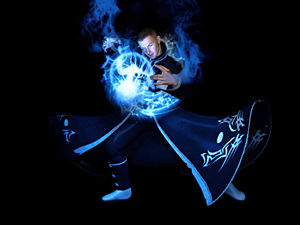 The Magus (or Magician) is the second card in the Major Arcana.  It follows the Fool, and symbolizes insight, power, creativity, and wisdom. The fact that these two cards follow in this order shows that taking a risk brings greater insight and helps us find our proverbial wings.
When this card comes up in a reading it symbolizes new endeavors and feats of willpower. It's all about having the insight and knowledge needed to see where and how change can be accomplished. This card often carries a message that you're in an empowered position and able to shape your world or reality to what you need it to be. What stands out most is the aspect of will or willpower and harnessing that to accomplish your goal. The Magus says that anything is possible, but willpower is needed to set further change in motion. Read the rest of this entry »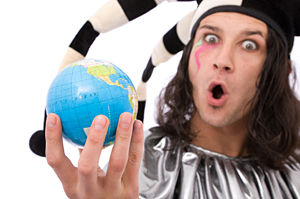 The Tarot deck consists of two parts: the Major Arcana and the Minor Arcana. The Minor Arcana deals with the everyday changes and events in our lives, and is very similar to an ordinary deck of playing cards.
The Major Arcana is a pictorial representation of someone's life path and the significant, and often life-changing experiences we have along the way. The Fool is the first card in the Major Arcana, and since we have entered the New Year, I feel this is a really appropriate time to talk about this particular card and what it symbolizes, and what it could indicate in a reading.
The Fool card represents a new journey or a new adventure in life, and may also indicate a younger person. This is the time in our lives when we are most innocent and tend to give everything and everyone the benefit of the doubt. This card also speaks of self knowledge and the quest to learn more, not just about your environment, but about yourself. Read the rest of this entry »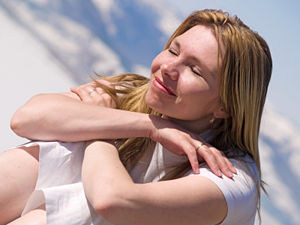 Have you ever been in a situation where you're stuck for answers, but found it really hard to do the right thing? I experience that also from time to time. Those are often the moments when that voice inside speaks up and tries to make itself heard. That inner voice or intuition is something that we all share, and if we learn to listen, it can guide us in our choices.
The occasions when I heard my inner voice and chose to ignore it always proved that I should have listened, and since then I've tried to connect with my inner guidance more deeply, and to really listen to what it tries to tell me. Emotions can run high or be strong, and this is more often than not the reason why we, myself included, tend to ignore what our intuition tells us. Read the rest of this entry »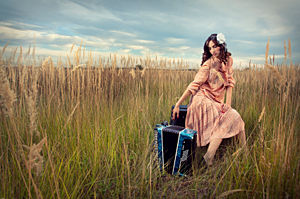 Anyone who is fairly emotional will know that tears are never too far from the surface, yet in our modern society expression of emotion is frowned upon and we are made to feel ashamed of our tears. I'm as guilty as anyone when it comes to holding emotion in, but Spirit has its ways of helping us find release even when we struggle against it.
The last few weeks have been extremely stressful and trying, for a number of reasons, and even though I nearly always felt on the verge of tears, I couldn't give myself permission to cry. Recent events have led to time away from home and work, and this is when an outlet found me. I was sitting outside one evening, chatting with my partner about the musical instruments I used to play, and we touched on the topic of the piano accordion. This is when I felt the urge to go looking for it, to see if I still had the ability to play it. Read the rest of this entry »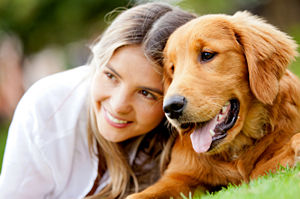 Dogs seem such simple creatures, but I firmly believe that they have found the keys to happiness and that there's a great deal we can learn from them. Spiritual wisdom may be the last thing you'd associate with these animals, but let's look at some of the simple truths they teach us every day.
Express Yourself
We've been taught and conditioned to be appropriate first, before we express ourselves. With dogs it's exactly the other way around. If they're happy, sad, angry, or tired, they show it. There's absolutely no pretense, hidden agendas, or guilt about what they may feel at any given time. Read the rest of this entry »