Aeanos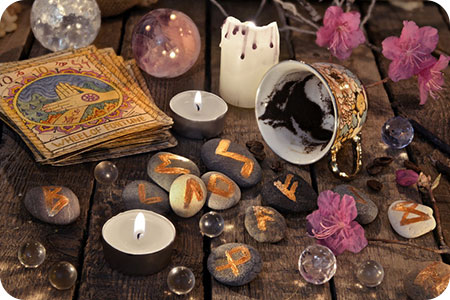 I am often asked about the methods and tools I use for psychic readings. I have been studying divination, mediumship, and religion since I was a child. I have even developed new methods and tools along the way, selected from the practices which best enhanced or refined my own abilities. Thanks to that, knowing which psychic tool to use for a given situation can be tricky at times – even for me. After all, each method has its own strengths and weaknesses, rules and rituals. Plus, we all tend to favor the method that provides the greatest sense of security in its familiarity.
For me, that method has become the ubiquitous Tarot deck. I have been studying the tarot since the age of five, and it has been proven time and again to be the quickest, easiest, and most accurate oracle in my arsenal. With it, I can uncover information about all things past, present, and future. It even lets me relay messages from the other side, when needed. However, despite the Tarot's versatility, it's largely limited to abstract concepts and archetypes, so secondary tools may sometimes be needed for additional clarity, such as rune casting, the I Ching, and Kau Cim (Chinese Fortune Sticks).
Rune casting originated amongst the Germanic peoples of Europe, over 2,000 years ago, and involves using runes to examine the elements of cause and effect which are at play in a given situation. The runes are also very useful for yes and no style answers, due to their relative simplicity. Continue reading →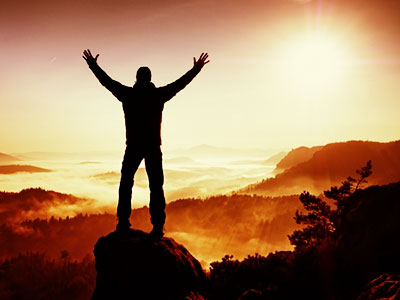 Happiness is something which all sentient beings strive for. Yet, we, as humans, tend to miss the mark on this, more often than not. The paths we choose often aim us towards our ideals of fame, glory, wealth, and power, as we believe that if we can succeed in finding these things, we will finally have the happiness that we have always longed for.
However, none of it really matters in the end. Fame and power both swell and fade like the tides; past glories fall silently on the deaf ears of youth; and even great fortunes can be lost in the blink of an eye. So, then, how can we ever be sure that we have actually found the path towards true happiness?
The ancient Greek philosopher, Epictetus, once said, "There is only one way to happiness, and that is to cease worrying about things which are beyond the power of our will." Several centuries earlier Gautama Buddha said something similar, when he taught about the concept of dukkha, or suffering which is born from craving things which are not in harmony with our highest good. This includes a wide variety of imbalances, which are caused by an ignorance of cause and effect, and a greed for the wrong kind of pleasures. Likewise, in the Jewish faith, this concept is expressed in the teaching moments provided by God's "afflictions of love" (yissurin shel ahavah), which are meant to provide mankind with the chance to cleanse themselves before rejoining the Divine. Continue reading →