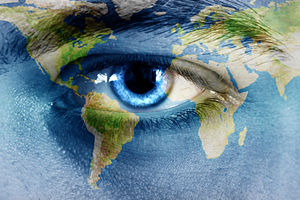 Over the last few years the paranormal has become very popular. I can't even count just how many television programs there are about the other side – from ghost hunting to psychic sisters.
I am very excited about this because for me it is a sign that we are all opening up our hearts, minds, and souls to the unseen. More and more people appear to be interested in paranormal phenomena, and more open to exploring mysticism and the spiritual realm.
A few years ago I received a message regarding the world becoming more spiritual and more connected to source. I was shown that this shift will bring a new awakening and positive change and peace to the human race. Read the rest of this entry »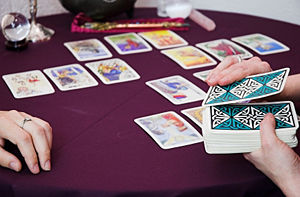 I am confident in my ability to interpret the messages for clients I am doing psychic readings for. But there are times when a reading goes a little pear-shaped, and I get stuck or confused. This usually happens because I am either misinterpreting what I'm receiving, or the client isn't confirming what it is I am giving them.
Clients sometimes find it difficult to confirm some of the information that comes through during a reading because they forgot something or someone from their past. This phenomenon is known as 'Psychic Amnesia'. Some clients may not have memory problems, but they are blocked, and not being open and truthful with their reader.
For example, Spirit may show me a certain date that is significant, or maybe show me the clients favorite flowers, or something like that. This is often an attempt to affirm that they are indeed communicating with Spirit, usually with whomever they wanted to talk to in the first place. Read the rest of this entry »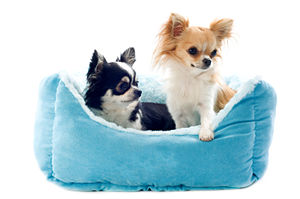 I have three Chihuahuas: Cali, Bleu, and Winnie. They are always attuned to Spirit. Winnie, the daughter of my other two dogs, Cali and Bleu, was born mostly blind in her left eye, but she seems to see spirit almost every night around midnight. She has a very distinct bark or 'yelp' when she sees them too. It can be very obnoxious sometimes, but it is just her way of defending the her family.
My other female dog, Cali, can 'speak' and is a natural healer. She can always sense when someone is having health or emotional problems. She will come right up and lay right on top of the Solar Plexus whenever I am feeling a bit down, or ailing. And she does make me feel better. Read the rest of this entry »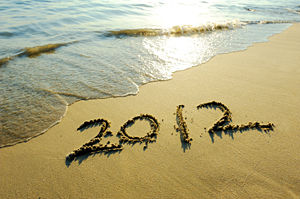 With the coming of 12-12-2012 I hear a lot of people talking and worrying about the end of the world. The media likes to scare the public with the possibility of impending doom, but my spiritual sources, or Spirit Guides, tell me something completely opposite. In fact when that day finally comes, I have been told that it will be a rebirth, the end of a cosmic cycle and the beginning of  a new one.
When that day comes it will be a very positive event that will bring us all closer to spirituality and unite the human race .  I was shown during my meditations and channeling that it will be the beginning of a new era. There won't be a destruction it will be more of an awakening. This planet still has a long life ahead of it. There will not be a comet or meteor destroying the Earth or solar flares wiping us out. Read the rest of this entry »
We all have dreams, big and small, but many of us are afraid to go after them. However, that is not what God intended. We have to ignore the 'nay sayers' and our own ego that tells us that we can't do it, or that we have to live inside of a box and play it safe. We are all cosmic sparks that come from the same source and we decided to live here on Earth and overcome and learn from negativity.
It is very sad to see people waste their talents, because we were given those talents to use and to grow them to their fullest potential. If you like to write and it feels natural to you, then write as much as you can. if you are an artist then create art, and so on.
My brother Scott is an extremely gifted athlete and it has always seemed to come naturally to him, no matter what the sport. But he tends to let his ego give him doubts and doesn't put himself in positions to use those talents at a high level. Read the rest of this entry »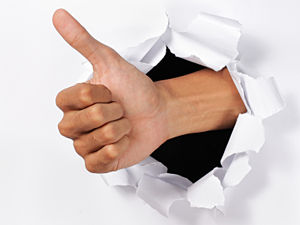 Recently, through meditation, visions and my spiritual advisor Oliver Smith, I have finally found myself! I have been searching and searching, until it finally hit me like a ton of bricks, Say Yes!
This beautiful world that we live in can be heaven or hell on Earth. It just depends on how we look at it. If we want true joy in our lives we must first love ourselves. Love all, inspire all and be of service to all.
We were all created by God; therefore we are all gods under our Creator. Make yourself happy first and everyone in you circle will become happier also. Stop listening to your ego and Say Yes! I promise that if you do that you will feel the joy that you deserve.
No more I can't, I won't and I don't. Try to use positive words to start and you will start to feel you own godliness. Our egos are the voices that tell us we can't – so just be you! Read the rest of this entry »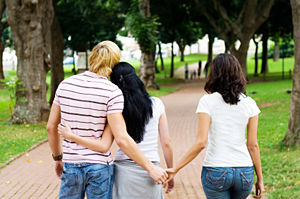 Have you ever been involved in a romantic relationship with a married man, or woman? I know firsthand what it feels like, and it can be very challenging.
Over the last eleven years I have read for clients that have had similar relationships and let me tell you, usually they end in heartbreak. That connection that you feel with a married woman or man is very real, but it doesn't always mean that you will be together for the rest of your lives, and beyond.
We meet these people for a number of spiritual reasons, but in most cases it is to help each other transition into the next phase of our lives. And it does so for all parties involved. I guess there really isn't a way to avoid making these connections, because they are destined to happen for a greater purpose, which we don't understand until long after the relationship has ended. Every connection that we make, good or bad, is meant to be. But most of them are only meant to be temporary. Read the rest of this entry »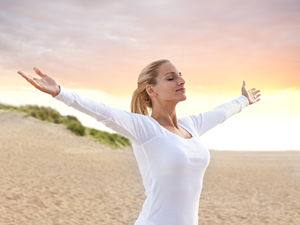 We are all connected to a higher power and also to one another. And when we have a good connection to that source of power or energy, the sky's the limit!
When we are one with the Universe we can accomplish a great deal in our lives. But sometimes that connection can become murky, causing us to feel hopeless or depressed, or we just feel 'out of sync' with everything. This is usually a good indicator that we are not following our true path.
Don't worry, we all feel this way sometimes. All we have to do is ask the Universe to cleanse our soul's connection and allow the proper knowledge to come through clearly.
It is also very important to be willing to follow the path that the Universe lays out for you. Usually we have a pretty good idea about what direction we are supposed to take, but sometimes we lack the confidence to follow through with it. Read the rest of this entry »