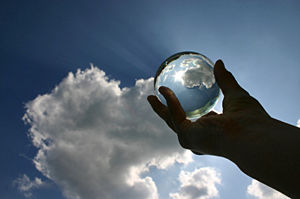 Questions about your future? Consider the following while listening to what your reader has to tell you. Fate, predestination, and omnipotence foresight is not infallible. You are most likely already aware of the definitions of these terms. My blog post today blog is not intended to educate, but to clarify.
Clarification and a true understanding of these terms can be a huge factor in understanding and knowing what to do with the information that is provided to you, when you are seeking guidance or knowledge of what psychic foresight or precognitive predictions are provided to you.
Our destiny hides among our free choices, disguised as the free-est of all ~ Robert Brault
Predestination (Fate)
One definition of Predestination is the belief that everything is already predetermined by God or fate and being predetermined it is fixed and unchangeable.
I am a firm believer that Predestination, as defined in this instance, is impossibility. We all have free will. Specifically, the free will to act or not act upon something and to make a different choice. The choice that we all have to act or not act or to change our minds completely, and go down a previously unconsidered path, will change or affect the future in some form or fashion.
Life is like a game of cards.  The hand you are dealt is determinism; the way you play it is free will ~ Jawaharlal Nehru
Omnipotence vs. Foresight (Psychic Foresight)
Addressing Omnipotence is fairly simple. No one is omnipotent. No human being, including those who are blessed with the gift of precognitive abilities. Spirit is the only omnipotent presence that I know of.
That being said, Spirit communicates not always what we want to know but what we need to know. In essence, expecting an authentic psychic to be able to tell you a definitive yes or no is very often attainable but not always realistic.
In closing, stay in touch with your psychic advisor. We are conduits for the information that is provided to us by Spirit. Spirit uses us to communicate what you need to know. Most of the time these messages can also be what you want to know and the answer you were hoping to get. The important thing that is to be obtained from this is that the future is not carved in stone.
Always follow up with your advisor if something doesn't come to fruition exactly as it was seen in a previous reading. Not following up can cause frustration, negativity which can affect not just the issue at hand but your own energy. Take the time to re-address with your advisor and clarify what interferences or changes in choice could have misdirected the original path relayed in your previous reading.
About The Author: Everly embodies her Native American heritage, exhibiting powerful intuitive gifts that include: Clairaudience, Clairvoyance and Empathy. She possesses an acute awareness of what a client feels and can easily relate to everyone she encounters. She has provided sound advice on professional, political, and business ventures for over fourteen years, and works with clients to help them communicate and cope with loved ones who have passed. Everly looks forward to a compassionate and life-altering reading with you at PsychicAccess.com.