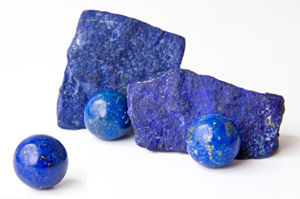 As a Reiki practitioner I find that using crystals is very beneficial, both to me and my clients. There are seven main crystals that I use to heal my clients, as well as for my own benefit.
One of the crystals I use is Lapis Lazuli. Lapis Lazuli is well known to help with spiritual and intuitive growth. It will also open the third eye and it balances the throat chakra.
Using this crystal can help to reduce stress and alleviate headaches. It also allows one to perceive emotional issues more clearly and enhances neutral perception by revealing inner truth, encouraging self-awareness and stimulating personal power.
This stone is not only beautiful and one of my favorites to look at, but I often put it under my pillow before sleeping because it helps to enhance dreamwork as well.
This is number two in a series of blog posts about the crystals I know and love to use.
About The Author: Ask Pisces is a psychic, empathic, spiritual healer with the ability to bring forth important messages that will help you with any problem ranging from romance to career. She is a certified spiritual response therapist and reiki master. She strives to help every client tap into their own personal power so that they can take control of their lives and spirit. You can get a psychic reading from Ask Pisces at PsychicAccess.com.