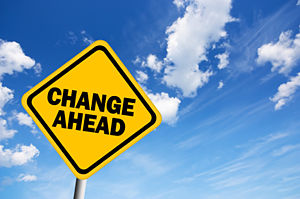 We all go through change in our lives, from the time that we are young. We learn how to adapt to change. There are stages for us to be able to recognize the changes that we are about to undertake.
Pre-contemplation stage is a stage where you know that you may need to change, but you're not sure how. It can also be change that you have tried before, but you did not have enough will power to make the change happen. One may feel that change is going to happen, but you're not completely sure what must change.
Some people will stay in this stage, until the universe steps in and makes external changes for us in forms of relationship problems, family pressure, and job loss. Then it's a place where we are forced to make changes in our lives.
Nobody can go back and start a new beginning, but anyone can start today and make a new ending ~ Maria Robinson
The second step of change is known as the contemplation stage, one really starts weighing the pros and cons of making the changes that need to happen. Part of this process is also understanding what is stopping you from making the changes that need to happen. In this step it's very important for you to have a clear understanding about what your goals are and what is really involved in making the changes happen.
Through the first two steps of change allow yourself to really look at who you are and where you're at right now and were your needing and wanting to be in your life. This is the first two steps of change. My next blog will cover the last two steps of change.
When Change Is In The Wind – Part 2 >>
About The Author: Carmela has have been psychic since she was a child. Carmela's gifts are clairvoyance, clairaudience, clairsentience, medium. Carmela has worked on cases for law enforcement agencies across the country.
Carmela also works with several different groups that develop psychic kids and teach the parents what to expect and how to deal with psychic children. You can get a reading from Carmela at PsychicAccess.com