Having Patience Can Go A Long Way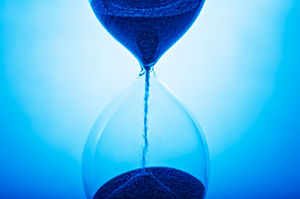 Doing psychic readings professionally I am often asked during a reading, "When exactly is so-and-so going to contact me." Then, if that contact doesn't come quick enough, there comes the stress and fears. This can cause a bigger misunderstanding thinking that commutation won't ever happen.
Timing is so hard to read when a person doesn't have patience or doesn't give things time to happen.
If you really think about it, would it really be so much easier or better to have everything that we want happen right away? If so, then we wouldn't be thankful for things we do have in our lives. I always advise to focus and send out positive thoughts. If a person has backed off it is better to let them go, so they'll come back around to you on their own. You cannot keep on contacting them, trying to force free will to happen. There is always a reason why we have to go through certain things here on Earth.
Patience and perseverance have a magical effect before which difficulties disappear and obstacles vanish ~ John Quincy Adams
We all have life lessons to go through. Some of them can be good and some of them can be bad. Some of them are quick, others last a long time.
So, take pause when a desire or wish hasn't happened or is not happening fast enough. It is always best before you get a reading to be relaxed, as much as you can. Psychic are only the messenger and they will give you the information on what is going on around you at that time. There is always free will with what you want to do with your life.
About The Author: Mystic Shelley

Mystic Shelley is a Psychic Medium. She has been reading for over 15 years helping and guiding people. She uses my 8 spirit Guides during her readings. She reads in the area of love, relationships, career, money and all matters of love. She will give you only honest and direct answers. Get a reading with Mystic Shelley now at PsychicAccess.com


Posted in

Conscious Creation, Divination, Law of Attraction, Love & Relationships, Psychic Readings, Self-Help
|
Tagged

advice, anxiety, appreciation, desire, destiny, fear, free will, gratitude, guidance, life lessons, love, patience, positive thinking, pre-destination, predictions, psychic predict future, psychic reading, Psychic Readings, reading, relationship, relaxation, spiritual messages, stress, synchronicity, Tarot readings, time, wishes, worry
One Response to Having Patience Can Go A Long Way
<!div id="networkedblogs_nwidget_logo" style="padding:1px;margin:0px;background-color:#edeff4;text-align:center;height:21px;"><!a href="http://www.networkedblogs.com/" target="_blank" title="NetworkedBlogs"><!img style="border: none;" src="http://static.networkedblogs.com/static/images/logo_small.png" title="NetworkedBlogs"/><!/a><!/div>