Making Peace With Ourselves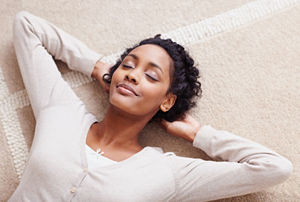 Inner conflicts become a part of life for all of us from a very early age. For example, we may have dreams of what we want to become, when we are young that prove to be impractical and even impossible when we get older. The conflict inside of us over this issue can become very painful.
We also may decide that the ideals our parents held dear to them do not sit well with us, as we grow older. We may end up choosing our own way in the world and creating our own belief system eventually. But this too can be a very unsettling inner conflict that we must come to terms with.
At times we feel conflicted about politics and social issues and may be torn about what ideals to agree with, or disagree with.  Other conflicts can also be of a relationship nature, where we discover deep differences with our mates about important things.
We can never obtain peace in the outer world until we make peace with ourselves ~ Dalai Lama
Some of us choose not to make decisions at all about inner conflicts. But the truth is that indecision is decision in the long run. Doing nothing is actually doing something.
Making peace with ourselves and with our inner conflicts can be directly related to the quality of life that we live. And this can be achieved by examining both sides of the conflicts we feel, choosing what resonates best with us, and living by that ideal. It is in not choosing something to stand by that we draw ourselves from peace in the first place.
This may seem like an over simplification. But standing for something will keep us from falling for anything and keep us from betraying ourselves. This is where our own intuition, third eye and gut instincts can serve us. We have to know what we know and know that we know it.
Inner peace as it relates to this issue of inner conflict is achieved by making a choice and standing by it. As we grow and evolve we can modify and change our points of view.  But being resolved to believe in things that are true to our hearts can create a very grounded and peaceful state of being.
About The Author: Heartlight

Heartlight is an "Empathic Coach" with a lifetime of developing of ESP. With 16 years of working as a Psychic Adviser, (the last 7 years of adding Life, Motivational and Relationship Coaching training into the mix), she maintains a very loyal following at PsychicAccess.com. She goes beyond simply sharing messages about things that are hidden from her clients awareness along with information she receives about their future. Heartlight also coaches her callers to use the messages that come through her empathic gifts for their own highest good by blending kindness, humor and wisdom into her readings. Get a reading today with Heartlight at PsychicAccess.com.