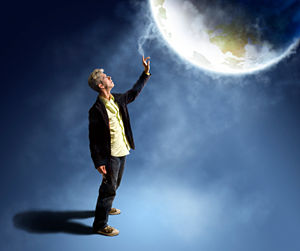 We greet you, Sons and Daughters of the Light,
What seems like increasing chaos and disturbance in your world is truly the result of your mass awakening to what is real and what is illusion.
You are being bombarded with light and love to assist you in making what is tantamount to an unparalleled evolutionary shift.
There is no blueprint for your awakening. You are all pioneers in this grand experiment, and you are succeeding beautifully in adjusting to all that is being asked of you.  The end result of this change in your energy leaves you experiencing many, many different signs that Love and Light is at work in your lives and on your planet.
Long you have believed that you have no power in this great game of love and light. We are here to tell you that you have a force at your command that has the ability to shift your home, your communities, your countries, your planet, into health and joy.
We can change the system by helping people see that there really is a movement for a better world emerging all around us ~ Robert Alan Silverstein
You have some choices to make at this juncture. Like never before, you are now able to access the power you contain and to direct that power with your intention toward what amounts to almost instant manifestation.
Increasingly, you will find that the span of time between your command and use of power and the end result to be almost nothing. Thus it is imperative that you take full responsibility for your thoughts and desires and to be aware that nothing you do or think can ever be passive again.
When you think loving thoughts for another, they are in direct line to be affected by those thoughts. When you think judgmental thoughts toward another, they are in direct line to be affected by those thoughts. You cannot straddle both worlds any longer.
You must cleanly make your choice about which value system you choose to support, and support it whole-heartedly. Trust that whatever your choice is within the choice of being who you really are, you will be manifesting that your needs be met.
We are not lacking in the dynamic forces needed to create the future. We live immersed in a sea of energy beyond all comprehension ~ Thomas Berry
So, first acknowledge that the old systems are irreparably torn and broken, to the point that even the grandest and oldest wizard can no longer hold the illusion together. Attempts are frantically being made to that end, but to no avail. There are no options left to any of you in this regard. Second, take a look at how you prioritize your life when it isn't under the old value system.
The new value system is one of a higher law comprised of love and compassion. How does your 'higher' self set forth what is the most important thing to focus on in any given situation?  In looking at how you prioritize, or better said, what the basis is of your prioritization, you become more conscious of that mechanism and being aware of that mechanism in whatever you do or say or project gives you much more power and control over the direction of your life.  You are beginning to understand the mechanism when you 'flow' with your day rather than 'resist' the agenda the day truly has for you.
Our statement to your mind about which project or choice takes precedence is that nothing has more or less importance than the other. Only your heart can decide what deserves your focus and intention each day.

About The Author: Krystal is a Direct Reader, receiving channeled information from guides who call themselves "The Nine." Her clairvoyant, empathic and telepathic abilities to connect with others is not limited to people, but also includes the animal kingdom, as well. She has read for many notable personalities, including Mrs. Zales of Zales jewelry, but keeps her list of celebrities confidential. Her work with channeled writing is so accurate, she has amazed her clients with the depth of detailed information she provides. For a reading with this lovely and compassionate California psychic, go to PsychicAccess.com