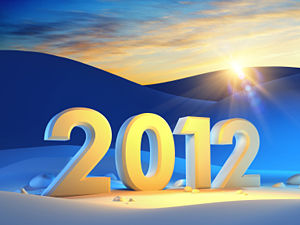 We greet you, Sons and Daughters of our Heart,
To get to where you ultimately want to go, and to be content and serene in your everyday life, you are going to have to focus on doing what you love, doing what you feel you need to be doing for your growth and welfare; and even though that may change periodically, you must shift with it and review and still keep focused. In other words, let God take care of the future 'hows', and you take care of what is in front of you.
Your job is to focus, focus, and focus. Focus takes commitment. It also takes constant review – self-reflection, taking personal inventory – as far as what your desires truly are. What do you really want to accomplish?  Don't get abstract about this…ask yourself how you feel right this minute and surrender the "how to get there's" to God.
The object of a New Year is not that we should have a new year. It is that we should have a new soul ~ G. K. Chesterton
Know that your family will get larger and is getting larger every moment. When we speak of 'family', we speak of those that are connected to you through spirit and heart. In many different communities and areas of the world the influx of energy and spiritual revolution and illumination are occurring, and causing landmark development in people that will continue on to greet the dawn of the New Age.
More and more you will all be connecting with these people, and in the future, you will see that the 'strange' things that you have encountered – which are really just 'new' things to you – are being shared by many; many shall join hands and create the potential for the power needed to right the imbalances created over many centuries of spiritual abuse.
Look to each day for what it has to offer you in life lessons, in new experience, and the increased awareness of those around you.  Remember that loving in all its finest does create miracles and does heal the old wounds. Remember that there are many who are in tune with your vibrations and will be offering you love and support wherever it is needed.
Begin today. Declare out loud to the universe that you are willing to let go of struggle and eager to learn through joy ~ Sarah Ban Breathnach
In essence you must follow your heart, be true to yourself, and do the best you can. It looks like the world is going in one direction and you are going in another, but this is not so. The same energy that creates change in your immediate life, is the energy that is shifting the world. You will see, if you look, recognizable manifestations of the same energy you are feeling and dealing with in the world around you. It is not good or bad. It is evolutionary. It is growth. It is change, because no thing or person ever stays the same. It is because we agreed we would evolve back to God… and we are.
Go in peace and continue to let go and trust. Trust your own access to God and to each other. Your faith builds every day and the more powerful that faith is, the more powerful you will each become, and as a group.
In love and light,
The Nine
Channeled by Krystal from a group of guides who call themselves 'The Nine'

About The Author: Krystal is a Direct Reader, receiving channeled information from guides who call themselves "The Nine." Her clairvoyant, empathic and telepathic abilities to connect with others is not limited to people, but also includes the animal kingdom, as well. She has read for many notable personalities, including Mrs. Zales of Zales jewelry, but keeps her list of celebrities confidential. Her work with channeled writing is so accurate, she has amazed her clients with the depth of detailed information she provides. For a reading with this lovely and compassionate California psychic, go to PsychicAccess.com


One Response to "Encouraging Words For The New Year"