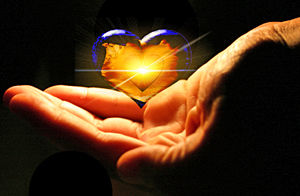 We greet you, Sons and Daughters of our hearts!
We wish you to understand completely that we are always with you and we are very committed to you and your growth.
It is also important that as much as you know about what is coming, it is not here yet. Your capacity is to deal with what is in front of you – and to know that it is manifesting your desires. Focusing on what those are is your job.
We know that it is your greatest obstacle to somehow block out the intrusions that your life presents, and listen to your deepest needs. And then, when you have listened, to see with joy that you are given – all that you ask for.
It is important that you understand the basic tenets of the teachings you are receiving. This isn't a math test. This is not a matter of how well you do it.
The finest emotion of which we are capable is the mystic emotion ~ Albert Einstein
Your cooperation in this process is about being willing to keep discarding the limitations and boundaries of your beliefs. To recognize when they are being stretched, or simply no longer apply.
Emotions are the key. Remember that. Emotions give the energy of propulsion and intention to your thought structure. What you build in fear returns to you in fear. What you build in your willingness returns to you willing to assist you in moving forward. What you build in confidence returns to you complete.
We understand that life is appearing extremely difficult to you right now. But please remember that this is part of the process, too. It is how you have chosen to deal with the letting go portion of these lessons. It has been your experience that you have looked back and shifted perspective on situations, and realized that you have been gifted with more each time you gave something up.
Let's not forget that the little emotions are the great captains of our lives and we obey them without realizing it ~ Vincent Van Gogh
When you have attained the maturity and detachment to let go of one toy, one situation, one perspective, you are given another, bigger, better toy, situation or perspective. Perhaps all three!
Protecting yourselves emotionally is something that your culture supports and magnifies, which is evident in its use of drugs and other material that is successful in masking feelings. Our advice to you is: break out. Step out. It is your fear of being hurt, not the actual hurting, that keeps you where you are.
In love and light,
The Nine
Channeled by Krystal from a group of guides who call themselves 'The Nine'

About The Author: Krystal is a Direct Reader, receiving channeled information from guides who call themselves "The Nine." Her clairvoyant, empathic and telepathic abilities to connect with others is not limited to people, but also includes the animal kingdom, as well. She has read for many notable personalities, including Mrs. Zales of Zales jewelry, but keeps her list of celebrities confidential. Her work with channeled writing is so accurate, she has amazed her clients with the depth of detailed information she provides. For a reading with this lovely and compassionate California psychic, go to PsychicAccess.com