Numerology Life Charts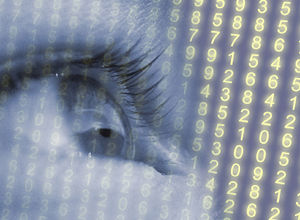 Numerology, like astrology, gives us a map of the life we chose to live here on Earth. It is as if we booked a cruise to go first to Alaska, then to the Sahara, then to Manhattan, New York. This big 'map' is what I call Fate Karma and our free will for this decision was exercised on the other side.
Once we are here, we cannot change the ticket we already bought. This is more of an Eastern view, as most Westerners like to believe that if they focus enough on the Law of Attraction, they can get what they want. For me, this is like telling a child if they wish hard enough, they can indeed get all the candy they want.
It is my belief that we chose this life to progress as a soul, while we are still on the other side with our guides. Some of us chose to come here and have a life of fun, while others came here to climb mountains.
When people ask me, why anyone would choose to come here and be abused as child, for example, my response is, "Why do people pay money to watch horror movies or television?" We come here to have experiences that help us evolve as a soul. This can mean coming here to experience hardship, among other things, as this can teach us about compassion, surrender, and forgiveness.
Numbers are the Universal language offered by the deity to humans as confirmation of the truth ~ St. Augustine of Hippo
Getting your numerology life chart done can really help you understand your primary tasks for this life and what you came here to accomplish. Not everyone came here to fall in love or raise a family, for instance. Your life chart will also show you which strengths and weaknesses you came in with.
With this information, it is like finding out the course of a river you are about to travel in a kayak and what equipment you do and do not have with you. We cannot change the river (that is Spirit). However, we can read the currents ahead, to ensure that our trip will be much more fun.
If, for example, we know rapids are coming up in the river of our life, we can tie everything down and put on our wet gear to get ready. But if we don't know rapids are coming up, then we can be caught unawares and potentially tip over, lose everything and hit the rocks!
That to me is the gift of psychic readings – to help us know the currents of our river. To know the twists and turns of the mountain path, so we can accept that we already bought that ticket, prepare for it and use the experience to learn and have fun
Of the metaphysical sciences – Astrology, Tarot, Palmistry and other spiritually relevant studies – Numerology is the least known or understood, yet the most accessible.  In looking to the answers to questions Numerology generates, you can find your self and your path ~ Sheila Martin Berry
How do we know if something is Fate Karma, or if we are just making a big mess of a situation?  Watch this space, as I will explore this in my next blog post.
If you are interested you can get a Numerology Life Chart from me at Psychic Access. Simply come into my free chat room when I am logged on and give me your full birth name, the name you use now, and your date of birth. I am usually online most days from 15:00 until 20:00 Pacific Standard Time. Check my schedule if I am not there.
I will need about 5 to 10 minutes in the free chat to put together the chart and then we can do a paid reading. That way you do not have to pay for the time it takes for you to give me your information and the time I need to put your chart together. The actual reading time will be your choice: a short version of 15 minutes, or a much more detail in about 30 minutes. I keep your records, so I can also give you a short reading, and more information in later readings, should you wish that.
About The Author: Nonna

Nonna lives in Southern California, and is a professor of psychology and a teacher of psychic development, energy work and meditation, who has recently finished her PhD. She has been a counselor for both humans and animals for thirty years, removing energy blocks through her expertise in the spiritual arts. She also has numerous years of study and practice with classic psychological therapeutic models, family work, twelve-step processes, nutritional and body/mind/spirit healing, complementary, alternative, and quantum medicine. Nonna is brilliant at unearthing the gems in every client's soul and polishing them to a fine finish. To release your own soul's sparkle, contact Nonna at PsychicAccess.com.


2 Responses to Numerology Life Charts