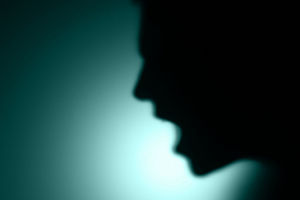 Have you ever noticed a figure or flash of light out of the corner of your eye and when you look again there isn't anything their? Or maybe you have heard a voice and realized that there wasn't anyone around? Well, if you have don't worry, you aren't crazy. What you are probably experiencing is contact from the other side.
Over the years I have had numerous encounters with the paranormal, but in my line of work it pretty much comes with the territory. Most of the time I have an open line to the other side and thankfully so, because that's how I receive the information needed for whomever I am reading for.
As humans we are all assigned spirit guides to help us follow our chosen path in life, and trust me when I tell you that our guides communicate with us daily.
But I have also dealt with ghosts or souls that can't let go of this world and haven't passed through the veil yet. Recently, I moved into a house that was built in 1920. Since I have started living here, I have experienced a lot of paranormal activity, like pounding on walls and hearing footsteps walking up and down the front stairs.
The boundaries which divide life from death are at best shadowy and vague. Who shall say where the one ends and the other begins ~ Edgar Allen Poe
I think one the best pieces of evidence of being contacted by a ghost in my new home was an intelligent response I recently received. I asked whoever was in the room with us to use the electricity to let us know that they were there. Seconds after I asked that particular question, our bedroom light slowly dimmed and burnt out. That got our attention!
There is a whole other world out there that we don't notice if we don't pay real close attention. And if you do feel like you are being haunted, listen a little closer to what they are trying to say. You may be able to help them cross over to the other side and be at peace.
About The Author: Aaron is an international psychic advisor, clairvoyant seer, and psychic healer based in The United States. Aaron has worked for over 10 years as a professional psychic and has given over ten thousand readings in that time. He is also a singer, song writer,musician and is currently playing with the band 'Urban Bleu', which he co-founded in march of 2007. You can get a psychic reading from Aaron at PychicAccess.com


2 Responses to "Paranormal Activity At My New Home"