How To Identify Ethical Psychics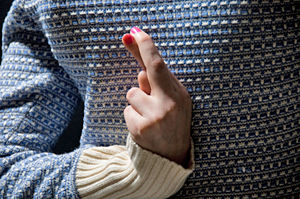 Finding a psychic that best matches your needs and personality can be a challenge, especially if you don't know what to look for or who to trust.
A good starting point is to find someone who you intuitively feel drawn to. Also be on the lookout for someone who has a similar belief and value system; someone you can relate to and who you feel comfortable talking to.
According to Finding Ethical Guidance On Line "locating the right psychic (or spiritual guidance, intuitive counselor, astrologer, healer, etc) is a deeply personal endeavor, like trying on bathing-suits. This is a 'right fit', intimate thing that can't be selected for you. What works for your best friend may not work for you. That said, if you have friends who are interested in spirituality, or who see psychics, ask for their opinions and experiences, but be aware that you will have your own experience".
A man is ethical only when life, as such, is sacred to him, that of plants and animals as that of his fellow men, and when he devotes himself helpfully to all life that is in need of help ~ Albert Schweitzer
Once you have narrowed your search down there are signs you can look for to find an ethical psychic.
Ethical psychics never:
tell clients that messages come from them, when they actually come 'through' them.
tell clients not to talk to any other psychics.
tell clients they are 100% correct all the time – no one is.
encourage clients to communicate with them outside of work.
sabotage other psychics they work with, or bad-mouth them to clients.
insinuate that other psychics they work with are bogus.
What would our world be like if we ceased to worry about 'right' and 'wrong', or 'good' and 'evil', and simply acted so as to maximize well-being, our own and that of others? Would we lose anything important? ~ Sam Harris
Ethical psychics always:
admit when they have been incorrect and take responsibility for their predictions.
keep the client's needs in mind and give more than 'one-size-fits-all' readings.
make their readings about what the client wants to discuss.
honor the fact that psychics have a wide variety of gifts and abilities.
continue to develop their gifts and continue to learn as much as they can.
believe in themselves and their gifts no matter the opinions of others.
About The Author: Heartlight

Heartlight is an "Empathic Coach" with a lifetime of developing of ESP. With 16 years of working as a Psychic Adviser, (the last 7 years of adding Life, Motivational and Relationship Coaching training into the mix), she maintains a very loyal following at PsychicAccess.com. She goes beyond simply sharing messages about things that are hidden from her clients awareness along with information she receives about their future. Heartlight also coaches her callers to use the messages that come through her empathic gifts for their own highest good by blending kindness, humor and wisdom into her readings. Get a reading today with Heartlight at PsychicAccess.com.


This site uses Akismet to reduce spam. Learn how your comment data is processed.