Being Odd Like My Soul Sister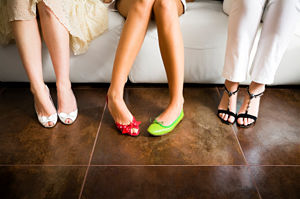 I wish to share, with her permission, a guest blog written by a soul sister. Marina is someone who I am proud to know and now call my friend.
What you're about to read means everything to me. I find it amazing that although people may have very different life experiences any emotional issues are not only similar, but eerily the same.
When I read Marina's blog it was hard to focus on the words through the tears brimming. I read my emotional path as so very much the same as her experience. Interestingly, our lives, as we have been living them, have been polar opposites.
To be yourself in a world that is constantly trying to make you something else is the greatest accomplishment ~ Ralph Waldo Emerson
Marina writes: "Humans are social creatures by nature. To isolate one is to warp that person's humanity. Tantamount to soul murder, being left out and forced to watch is equally devastating.
I have survived both; I was thinking to myself today how I have gone through so much physically left to fend alone. There were times in my life where no human being was my friend and I had no one to turn to but the powers that be.
I have a difficult time still feeling like I fit around most people. They still see me as odd. I don't mind and I pray that they will never have to see the things I saw to make me "odd".
I have come to understand that most people live in a state of unawareness; they focus on appearances more than substance, personalities before principles. They have no idea that there is reasoning behind everything they do whether they acknowledge this or not. I don't think most people even realize that they appear to be running away from themselves to me.
In an expanding universe, time is on the side of the outcast. Those who once inhabited the suburbs of human contempt find that without changing their address they eventually live in the metropolis ~ Quentin Crisp
What I see is real enough and I still love people, I tend to see through the power struggles and battles to control the uncontrollable because I have fought those demons. Food, sex, drugs, booze, gambling and anything else I could think of to escape who I had been told I was.
I never had the chance to know what I wanted or what and who I was. I had been in survival mode since the beginning of my life. Getting to know myself has been a wonderful and painful roller coaster. Painful because I had to learn what was mine and what I was carrying for people who battered me. Wonderful because the person I am underneath is very likable to me.
When I laugh as people make their foibles it is not in a malicious way, I am remembering the headspace when I behaved as they do and chuckling in retrospect at my own naivety. I am glad that I am still able to be naïve in some ways it means I was not completely altered from who I was to be.
When a nation encourages the individual pursuit of happiness, there is no guarantee that everyone is going to like what everyone else is doing. That is part of freedom – tolerance of diversity ~ Herman Melville
When you begin to focus on your own behavior and emotion and let other people be responsible for theirs your eyes begin to open. As you gain insight to why you do and feel the things you do you can empathize with another's thinking as well as their feeling. See the world through their eyes for a split second. All of a sudden another's behavior no longer reflects on you internally and their reactions don't seem so "out there", you can let them walk their paths as you walk yours.
As you grow into your emotion and can use them to guide you through your life, life is all of a sudden not so bad, we are not so bad. Self destructive behavior starts to drop off as we become centered on a God of our understanding and realize that we are basically good.
It becomes fairly easy to read the world once the "demons have been cast out" and we almost see things through new eyes. Eyes that know what the world is capable of and love people anyways, emotions that now guide with a gentle niggle rather than a blast of adrenaline that puts us in fight or flight and prevents our thinking clearly. We become primitive briefly, reverting back to the animals we truly are and tell our children we are not. With our new eyes we have eyes that can see the perils and hearts that recognize our own foibles in others and can therefore be kind as we are kind to ourselves.
Just free writing. An exercise that clears my head of any emotional puss." (Being Odd, February 4th 2010)
About The Author: Isthemus

Isthemus is an experienced psychic advisor with her own Metaphysical Company based out of the Fraser Valley of British Columbia. A natural born empath, clairsentient, clairvoyant, intuitive Counsellor and psychic advisor. Patty still does Paranormal Investigations as well as teaching workshops on how to interpret signs. You can talk to Isthemus at PsychicAccess.com.