Your True Legacy According To Spirit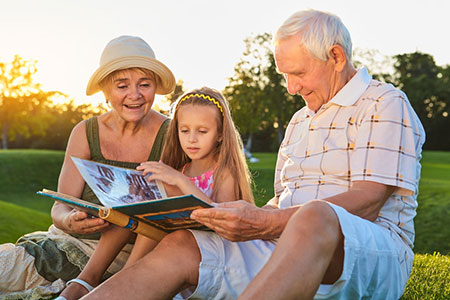 What is your legacy in this lifetime? Many people believe that it is the money or property that will be passed on to their children, or the status and membership they have in this lifetime, that can be passed on to future generations.
There is nothing inherently wrong in wanting your loved ones to be secured with an inheritance of material wealth. However, from a spiritual perspective, one's true legacy is about your current contribution, purpose and mission on a daily basis, and less to do with what you still plan to achieve or acquire, and then pass on once you are gone. In other words, your material legacy is about the future, while your spiritual legacy refers to being present in this moment.
Your spiritual legacy is the mark of your essence that transforms you, as well as others, during your time on Earth. It's a bit like the exercise of writing your own obituary, and imagining what others would say about you. But, such an exercise may only elicit dread or guilt, and that certainly is not the purpose here.
The truth is that your children, spouse or partner, friends and co-workers will mostly remember the time you spent with them, the laughter you shared, the smile on your face, and your hand on their shoulder when you were there to provide support or comfort.
Your true legacy is therefore not about your death. Your legacy is alive today! It is all about how you interact with others every day. It's about your presence in every small exchange, and how you treat people in every facet of your life. In fact, you may never know just how much you have transformed the life of a stranger, just by bringing your inspiring, uplifting energy into their world! This is your true legacy if you choose to embrace it.
What you leave behind is not what is engraved in stone monuments, but what is woven into the lives of others ~ Pericles
Spirit says, "Dear ones, don't waste your precious moments amassing fortunes, erecting buildings or leaving anything of worldly value behind. You are needed today, by someone, or many. Sharing your personal gift of unconditional love and joy is the way to stretch your legacy through time and space.
The time and energy spent to grow and share your life is the best legacy you could ever hope for. You matter, you are needed, and the time to live your legacy is now. Your legacy is how you give and receive love in the present. It is about showing up in your life at this moment."
It is both a privilege and a challenge to be in an earthly body, and you are most definitely here for a reason. You are worthy, you are loved beyond words, and you have unique work to do! How will you live your legacy of love? Will you accept your destiny today?
If you would like to better understand your spiritual gifts and life purpose, yet feel stuck in fear, you may consider having a psychic reading or a spiritual life coaching session. We all have been called to contribute, evolve, and experience the Divine in the here and now.

About The Author: Kelly

Kelly lives in Nevada loving the desert, the view of the white capped mountains, and the energy she absorbs from her beautiful surroundings. For 20+ years, she's worked as a Psychic Tarot Reader offering clear answers on a wide range of topics, while also giving her clients the counseling tools they need to implement life changes and to better cope in their environments. Her training and credentials as a professional Life and Career Coach and a Divine Counselor supplement the guidance and answers she provides in her intuitive readings. Through signs in nature, songs, conversations, oracle cards, channeling, etc., this knowledge seeker has mastered many disciplines that she applies to her sessions, while always catering to the particular needs of each of her clients. Whether you are in a difficult relationship, or need help navigating your career and money issues, the answers will be revealed for your Highest Good so that you can move forward with clarity and confidence. Kelly is always ready to listen to your heart with empathy, care and acceptance. Every session is guaranteed to be confidential, and any question of concern will receive an honest, accurate response. If you want to change your direction, create more happiness and contentment in your life, you can find Kelly at PsychicAccess.com.