The Truth About Long-Lasting Relationships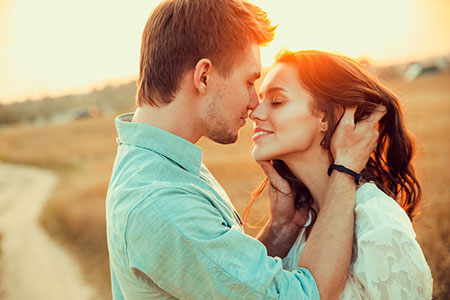 The fact that we struggle to navigate our romantic relationships remains a topic of never-ending debate. Many of us are involved, entangled, enmeshed in some type of complicated, and sometimes confusing, relationship. Whether these relationships are satisfying or not, our mental, physical, emotional state is usually somewhat determined, or at least influenced by the nature and health of these precarious unions.
Many of us involved in some form of romantic relationship, often feel the constant tug and pull of its nebulous contradictions and challenges. Though the words are not always verbally expressed, the ensuing tension often results from a lack of intimacy that can only be created through authenticity and open communication.
Most people, however, interpret sexual closeness as the culminating epitome of true intimacy. But unless one is also able to openly communicate and authentically connect on other levels, even the most dazzling sex life will fizzle out eventually – and often sooner than later.
Sex alone never sustains a meaningful, long-lasting relationship! No matter how exciting or mutually satisfying it may be. Using sex as a clear, reinforcing sign that a relationship is going to endure, is never a reliable barometer.
The truth is, we will never create a really strong, secure connection if we do not allow our lovers to know us fully or if our lovers are unwilling to know us… We want and need our lovers to respond to our hurt. But they can't do that if we don't show it. To love well requires courage – and trust ~ Sue Johnson
It all comes back to communication and truth. What do you really want from the union? Just an exciting roll-in-the-hay, or a potential life partner or soulmate? Can you have both? Of course you can, but it will take substantial unveiling and authenticity. You are the only one who can decide your innermost intent. Don't act surprised when the relationship dissolves, because of your lack of genuine interest in communicating authentically.
To mistake sex for love is usually an error of gigantic proportions. Yes, great sex is fantastic, with or without communication, but the longest-lasting, most fulfilling relationships are based on far more indelibly saturated, irrational aspects than can be defined with just your body and senses. It's more or less cosmic in nature, in such a logical sense that it makes absolutely no sense.
It may seem totally unfathomable to some that two people can happily stay together for years, but it does actually happen. And in these rare unions, healthy, honest communication typically holds the number one spot on the relationship agenda. If you desire to build a gratifying, lasting soul union…strip the pretense, before you strip your clothes.

About The Author: Paula

Paula's innate metaphysical abilities, artistic talents, and entrepreneurial acumen have mixed wonderfully together to create a social media sensation, one who enjoys great popularity on LinkedIn, Instragram, Facebook, and YouTube. She dispenses not only accurate and intuitive divine wisdom but has artistic offerings that include vibrational soul paintings displayed on the internet, and she is a gifted singer and music producer as well. Her calling as a cosmic therapist led her to be the founder of MODE (Masters of Divine Essence) Cosmic Therapy Research Center, where she's published numerous books, songs and plays, and has held many workshops and seminars throughout the Southeast. She even produced her own program, The Mode of Cosmic Therapy Interactive Television Show that aired on WRTN, in Raleigh, NC, for ten years. Paula is also an avid astrologer who interprets the stars and predicts your chart energies at work. If you'd like a detailed glimpse at your own cosmic blueprint, or you have burning questions that require clear answers, Paula will employ all the tools and talents at her disposal for a reading that will dazzle and transform your life. You can find Paula at PsychicAccess.com.