A Time To Nurture Your Spiritual Self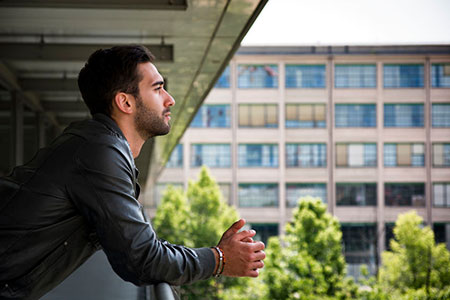 As the world comes to grips with the unique stressors foisted upon it in recent months, you might find yourself looking for answers, and wondering what lies ahead.
In challenging times, spiritual sources of nourishment and protection will help you carry on. Now, more than ever before, you may need some form of spiritual anchor in your life, to remain steadfast and hopeful.
Spirituality means different things to different people, but generally constitutes the belief in a higher power, or something unseen or greater than ourselves: God, Goddess, Spirit, Source, Universe, the Divine. Spiritual practice, such as prayer or meditation, serves to expand our consciousness and awareness of this higher power.
Spirituality is always a reliable source of hope, inner strength and courage, helping you look past trying circumstances, and focus on what you can be grateful for in your life. Ensure that you remain consistent and diligent with your spiritual practice, in both good times and bad. Whatever spiritual tradition you follow, it will bring about mental solace and prevent emotional drain.
Remember also that the mind is like a sponge. It absorbs information and soaks up environmental cues. But you have full control over your mind, and you can release what's taking up space inside it, if it doesn't serve your emotional health or personal well-being. You also have a choice in what information you pay attention to, or decide to focus on.
Learn to get in touch with the silence within yourself and know that everything in this life has a purpose.  There are no mistakes, no coincidences. All events are blessings given to us to learn from ~ Elizabeth Kübler-Ross
How do you empty your mind and find inner peace during times of turmoil? Try to spend some time in a quiet space in nature close to your home. It's an excellent way to release your mind from thought-filled chaos. Walking outdoors is an underrated, simple spiritual practice. Walking is not only a way to clear our mind and re-energize, it also offers us the opportunity to reflect and reconnect with our inner being.
The guidance of a spiritual counselor can also be valuable in these times. Emotional support from an external source can take you to a better place in your life. Even the most emotionally self-reliant among us sometimes need external protectors, or just someone to talk to, when we're navigating new situations that we've never encountered before.
The resilience you've built from your past experiences will also serve you well. You're strong and you will emerge stronger after the pandemic dust settles. We do not always realize we have the power to live the life of our dreams and desires, as our life is in our own hands. Take responsibility for your part in creating all aspects of your life: the good, the bad and the ugly! Admit your fears and failings, and learn, grow and evolve from them as much as you can.
Every hardship; every joy; every temptation is a challenge of the spirit; that the human soul may prove itself.  The great chain of necessity wherewith we are bound has divine significance; and nothing happens which has not some service in working out the sublime destiny of the human soul ~ Elias A. Ford
You are creating your experiences with every thought you think. The more you think about something, the more attention you are giving and providing it, the more it will become your reality. And the more we feel something, the more we will feel it, and the more we will create it.
This is why it is so important we fill our heart and mind with positive thoughts and positive feelings. When you meditate focus your thoughts only on what you want and not on what you don't want. Meanwhile, hold strong to your faith or beliefs, and not to lose hope.

About The Author: Raiden

Raiden's Mediumship practice has been serving a wide group of people for several years in South Africa, and globally through the technological advancements that allow for remote readings. Clients include numerous A-listers, from high profile celebrities to leading entrepreneurs. He's provided intimate strategy readings and accurate advice to the business sector, even forecasting to tech leaders what will be the next big thing. He's guided entertainment personalities, sports figures, chefs and acclaimed writers, and has offered his own special brand of Mediumship to people from diverse cultures and all walks of life. He runs a successful boutique reading practice, utilizing the latest technology that's out there, but has also provided in-person readings, in one-on-one settings, for large gatherings, for film stars, and at hotel openings. Raiden's life includes giving back. To that end, he works diligently for charities that include an important polo charity event. His cross-over Mediumship readings provide clarity, answers and closure given from a sacred, honored place where Spirits can step forward and be heard. If you'd like a reading from this powerfully gifted Medium, you can find Raiden at PsychicAccess.com.