Resolving Your Relationship Concerns With A Psychic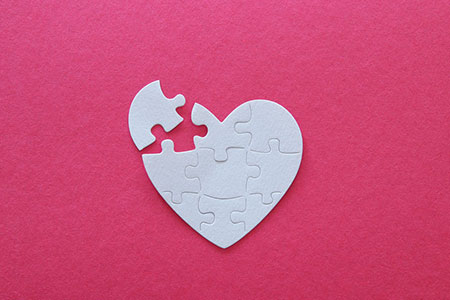 There are times in life when we may find it hard to share our secrets, hopes, or fears with family, friends, or even our life partner. We may be upset, confused, anxious, or just have many questions, and not sure where, how, or what to expect. Talking to a psychic medium is a good way of getting answers to such life problems.
Relationship concerns, for example, are often way better resolved with the help of a professional psychic reading. By seeking guidance from reputable psychics and mediums, you can get clarity and spiritual insight about private matters and life decisions in a discrete manner. There is a reason why many people feel more comfortable confiding in a psychic than anyone else!
It is however vital to ensure that you find the best psychic medium for your needs. Every psychic has their own style and specialties of reading.
In my readings I get many questions about relationships conflicts, the return of ex-lovers, or the lack of communication from new love interests. These are all valid questions you should not shy away from asking. As psychic readers we are used to dealing with these issues in our work every day. We can help you to gain better insight into your love and relationship life.
In my early 20s, I approached a psychic medium for my first reading. At the time, like many people, I also wanted to know if my ex from the past would return. It was quite the experience, and it changed my life for the better in many ways.
The key to wisdom is this – constant and frequent questioning, for by doubting we are led to question, by questioning we arrive at the truth ~ Peter Abelard
It's very easy to get confused when you're in the midst of a life challenge and looking for urgent answers to ensure your happiness and personal well-being. My advice is to always write down exactly what questions you need answered, before you contact a psychic reader. You will be more clear and level-headed during the reading, and the energy will flow more easily.
However, one has to be keep in mind spirit will not always tell you everything. So, keep an open mind at all times and pay attention to all the information that is relayed to you during the reading, even if it is not exactly what you had hoped to hear. It is also best not to cram too many detailed subjects into one reading. I recommend getting separate sessions for detailed questions on diverse subjects, for the energy to balance out. You, and even your psychic reader, might get overwhelmed trying to process too much information from spirit in one condensed session.

About The Author: Raiden

Raiden's Mediumship practice has been serving a wide group of people for several years in South Africa, and globally through the technological advancements that allow for remote readings. Clients include numerous A-listers, from high profile celebrities to leading entrepreneurs. He's provided intimate strategy readings and accurate advice to the business sector, even forecasting to tech leaders what will be the next big thing. He's guided entertainment personalities, sports figures, chefs and acclaimed writers, and has offered his own special brand of Mediumship to people from diverse cultures and all walks of life. He runs a successful boutique reading practice, utilizing the latest technology that's out there, but has also provided in-person readings, in one-on-one settings, for large gatherings, for film stars, and at hotel openings. Raiden's life includes giving back. To that end, he works diligently for charities that include an important polo charity event. His cross-over Mediumship readings provide clarity, answers and closure given from a sacred, honored place where Spirits can step forward and be heard. If you'd like a reading from this powerfully gifted Medium, you can find Raiden at PsychicAccess.com.