The Benefits Of Consulting A Psychic Medium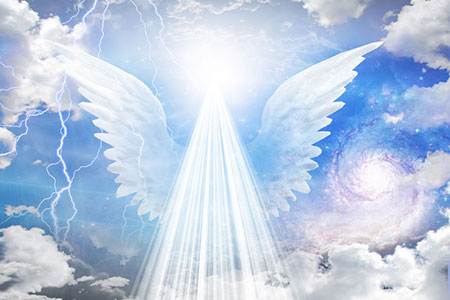 There are times when you may feel overwhelmed by grief over the loss of loved ones. A psychic medium can help you heal by using their skills to connect you with them.
A psychic medium is a gifted person who has the ability to connect with the energy of those who have passed on, and receive spiritual, healing messages from them. Mediums connect either directly with departed loved ones who have crossed over, or with spirit guides and angels who act as the 'go-betweens.'
How can you benefit from consulting a psychic medium? Genuine psychic mediums are empathetic to your needs, and will connect you positively to the spirit realm, to help you deal with your present day life in an enlightened way. Psychic mediums can especially help you in the following uplifting ways.
Provide reassurance – It is never easy to lose a loved one. Psychic mediums help provide reassurance and comfort by letting you know that your loved one is at peace.
Enable forgiveness – In case of an unexpected and sudden passing of a loved one, those left behind tend to worry about unresolved issues, unsettled arguments, or the opportunity to ask for forgiveness. By communicating with loved ones, psychic mediums can help you seek and find forgiveness, as well as a new understanding that resolves your inner struggles.
Valuable insights – Psychic mediums pass on the advice and insights from ancestors, loved ones and spirit guides to those in the physical world. This serves as a source of great comfort to those who remain in this life.
A medium is a psychic who has fined-tuned his extrasensory perception and can talk to the spirit world ~ Bonnie Page
Understanding yourself – Psychic mediums are also psychics, who can share valuable insights on your conscious and subconscious self. With their deep energy connections, skilled and professional psychic mediums can guide you on your life path. They can help you validate your life choices, support you in dealing with daily challenges, and enlighten you about the role you play in the larger scheme of things.
Spirit might not always offer the answers that you think you are looking for. One has to be mindful of the message that is being delivered. Spirit always knows best with regards to whom the reading is for, and what the receiver needs to know and hear in that current session.
Life can be unpredictable, but it can also be so rewarding, if we receive the comfort and guidance that we need. We are all on our own amazing journey, and seeking spiritual guidance from a psychic medium can help you find a better way. They often have the insight that you are looking for at the perfect time.

About The Author: Raiden

Raiden's Mediumship practice has been serving a wide group of people for several years in South Africa, and globally through the technological advancements that allow for remote readings. Clients include numerous A-listers, from high profile celebrities to leading entrepreneurs. He's provided intimate strategy readings and accurate advice to the business sector, even forecasting to tech leaders what will be the next big thing. He's guided entertainment personalities, sports figures, chefs and acclaimed writers, and has offered his own special brand of Mediumship to people from diverse cultures and all walks of life. He runs a successful boutique reading practice, utilizing the latest technology that's out there, but has also provided in-person readings, in one-on-one settings, for large gatherings, for film stars, and at hotel openings. Raiden's life includes giving back. To that end, he works diligently for charities that include an important polo charity event. His cross-over Mediumship readings provide clarity, answers and closure given from a sacred, honored place where Spirits can step forward and be heard. If you'd like a reading from this powerfully gifted Medium, you can find Raiden at PsychicAccess.com.


This site uses Akismet to reduce spam. Learn how your comment data is processed.