Developing The Gift Of Mediumship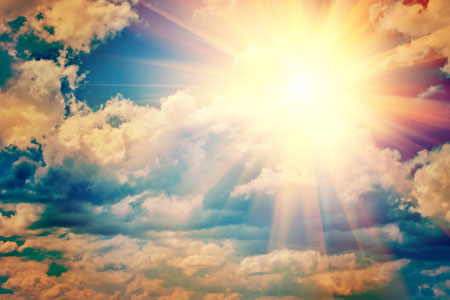 To work as a psychic medium is a wonderful and gratifying profession that should be more widely respected by society. Anyone seeking to work as a medium should understand that mediumship is, and will always be, a spiritually enlightening experience and privilege. Mediumship brings peace of mind and joy to the heart.
Those who seek spirit communication vary greatly in needs, hopes and beliefs. Many people accept spirit contact wholeheartedly. Most often these are people who have had profound experiences, or have lived with their beliefs most of their life, often from families of believers.
Many people who consult psychic mediums want to know about the future. Will they find happiness? A mediumship reading can be very healing for them, making their lives less stressful and overwhelming.
Many also seek to repair relationships with loved ones who have passed to spirit, often to be forgiven, or to forgive. Healing the past allows people to move forward, and to recognize their own love. Mediumship enables us to release grief with afterlife validations, reassurance and resolution of unfinished issues. Some people just need confirmation of what they already know, or suspect. They seek the truth.
The medium or channeler is not only a healer. The medium also receives healing through the love of spirit and the work that they perform. This is a byproduct of the process. Mediumship is a healing modality, and as you give, so you receive.
For me the beauty is that mediumship is so much more than just learning about the spirit world, it is learning about yourself. You will be touched with in your soul and that will help you find your own power in this life ~ Jason Goldsworthy
The first step to developing your gift of mediumship and venture into spirit communication is to be on a path of complete purpose and true service. You must be loving, positive, in complete control, and must view your work with the spirit world as a gateway for peace, upliftment and healing.
Mediums choose this work for their own healing, as well as the benefit of others. You invite your own healing, as you progress as a medium for others.
Make an agreement early on with Spirit as to the manner in which you agree to do the work, and be open to continue seeking knowledge and enlightenment. We are what we create, and you create yourself.
As you come into agreement with spirit on the ways to proceed, you must always keep in mind that you are only the medium or messenger. You are a vessel for spirit. Be always grateful and humble in your mediumship work.
Do not fear to speak the words that come to you, as you receive inspiration and joy, as well as sobered grief and pain. Be open to all impressions and perceptions, as communication fills your awareness. Be open to receive without judgment or inquiry. Focus on the offering of healing energy. Be at peace with what you receive. Give it and leave it behind you.
Ethical, responsible mediums will not relay information that creates fear or distress. They are sensitive and compassionate, and work to provide comfort and healing for the highest good of all ~ Sharon Farber
There is a plethora of information about spirit communication and how mediumhip works. Every medium has their own beliefs as to how the Spirit Realm functions and their own methods as to how to best communicate with it. Therefore, you must develop your own opinions, beliefs and methods from your unique experiences. Your own process and beliefs will also adapt and change over time.
Accept your realizations as they come to you. This is your mediumship journey. Do not falter or doubt. Be true to your values, morals and personal understandings. Learn from others what you can, but stay true to yourself. Do not doubt or second guess your own higher knowing.
Most importantly, you must love yourself and have faith in yourself. And you must trust Spirit.

About The Author: Tommy

Tommy has worked as a Spiritualist Medium in New England for over two decades and has served on many boards of spiritualist churches. He's an Energy Worker and Medium of uncommon ability who has trained with the best Mediums in the country. He's helped clients from all over the world receive detailed messages from Spirit Guides and loved ones in Spirit. His information is not only accurate but fast, which is something that clients truly value in the fast-paced world we live in today. If you'd like someone who can tap into your energy, tune into your higher self, and deliver all the answers you seek, you can find Tommy at PsychicAccess.com.