Trusting The Process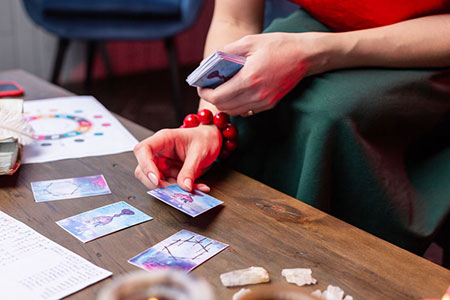 We are never too old to learn new life lessons. I have been married for 38 years. I cherished our relationship. It was not perfect, but intentions were always good. I was treated very well by my spouse, and I returned the favor.
But I have to admit, I didn't do most of the work around the house; my partner did most of it. It was not fair. However, it worked for us. I was  also the outwardly more needy one. My partner's needs were more disguised, but they were there.
The way we handled things worked for us, but then something happened recently that broke the trust between us. No, it was no due to an extramarital affair, nor any criminal activity. It was not due to any of the typical or usual things that negatively impact marriages, but it was pretty eye-opening nonetheless.
After this major wake-up call, we must now work on revamping our marriage, and it may, or may not, work out for us in the long run. This is a new journey for me. I am walking in the dark on an unknown path, and I feel lost, but I will have to learn to trust the process.
When I feel lost, I attempt to read for myself, which is not as simple as it seems. It is a well-known fact that psychics can find it very challenging to read for themselves, without being too subjective in their interpretation. I use the Twin Flames Oracle Deck or my own card deck called Connections, and I start to lay out some cards. Both sets are so cool and attractive. They have different short descriptions on them from which I can free associate. I listen intently for my guide's voices when I interpret the messages in the cards.
Trust what feels true even if that truth requires you to ignore what you know ~ Gina Greenlee
When I read the cards I listen to how my 'insides' are reacting. This usually gives me insight. Sometimes it is what I want to hear and other times it is foggy, when I am not ready to see. It rarely happens, but sometimes I am just not ready. Like I said, it is not easy to read for yourself.
When I read for others, it is much easier to channel what my guides are telling me, because I am more objective. My major task is translating what my guides say into what you can hear, and understand. What an adventure! I never know what I am going to hear, or how it will be channeled through me.
I never know if you will take what I say and use it wisely, or if you will simply refuse it. It can be a fun ride, or a bumpy ride. I love the rides. I have been doing this for so long that I have learned to trust my guides, and the process I go through to do readings. Everything happens for a reason.
Now I must learn to trust an unfamiliar, new process of healing and reinventing a relationship. Will it be a fun ride, or a bumpy ride? Time will tell. I intend to write more about the adventures in my recovering relationship, so watch this space.

About The Author: Mataya

Mataya's Light Readings are a gift from a higher source that she's worked hard to develop throughout her life. She understands more than most what it's like to struggle with emotional and physical roadblocks and with a Masters in Counseling, she has spent many years using her natural psychic gifts and acquired knowledge to see clients through difficult patches. Since 1988, she's professionally guided others, using Tarot and other divination tools, at various psychic fairs in California. She's worked one-on-one with clients in metaphysical shops, and enjoys a successful online practice. She's channeled energies from her guides and passed on accurate information to her clients. A true Sensitive, Mataya takes on the energy of others, feeling and sensing their challenges. Her name came to her out of the blue one day and she has since learned that Mataya mean's God's gift. If you'd like to experience Mataya's incredible gifts for yourself, try a reading with this compassionate and accurate reader. You can find Mataya at PsychicAccess.com.