New Paths, New Roads, New Life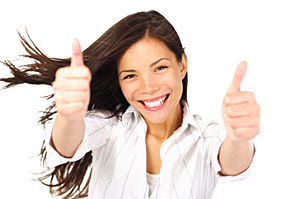 I recently went through a very traumatic personal experience. Yet, through the veil of pain I realized what a wondrous thing had happened. I had experienced and learned invaluable lessons about synchronicity, and also about myself and how I operate.  The whole experience was a real eye opener.
We often speak of people entering our lives for specific reasons. Most people nod when they hear this; we have all experienced this, no exception. But there is a difference between acknowledging and knowing.
In my younger years I was traumatized every time someone left my life: friends, family, romantic partners. Each of these experiences hit me in a different way, according to the role each person had in my life. When my friends left I felt I would never again be as close to someone as I had been with them. If a family member left I felt abandoned. And when my romantic partner left I felt lonely.
Nobody can go back and start a new beginning, but anyone can start today and make a new ending ~ Maria Robinson
I fought change at every turn, but then invited it in with the next breath. The ultimate oxymoron. I was a complete contradiction in terms. I call it 'The Monkey Syndrome'. It is all about fear of change, but embracing it anyway. It seemed to me that it was a far better option than rocking back and forth in a corner.
I have been in a very reflective place as of late. Looking back I recounted every lesson I had learned from each and every person who had an impact on my life, including off-handed comments by a total strangers, and I thank every one of them.
The reason someone enters your life may not reveal itself to you right away, especially if it's emotionally charged. It's no cliché that you 'cannot see the forest through the trees'. The fact of the matter is that you have to step outside that forest you call your life.
The greatest glory in living lies not in never falling, but in rising every time we fall ~ Nelson Mandela
The examining and re-examining of me and my actions were paramount to me then. I don't blame others for my role in any drama that may occur in my life. Remember, no matter how you flip a pancake – there are always two sides. I participated and it was crystal clear that all happened for the greater good.
That's not to say I didn't go through the ritual devastation, hurt, anger, and of course, the lashing out. I did. The part where I give myself credit is that I no longer dwell in those places until the next thing comes along.
I embrace this time in my life; to make new paths, new roads and a new life. I've learned so much about myself recently. I am aware that I have been looking at life through 'rose colored' glasses and I just prefer not to anymore. That means taking a good hard look at what I don't want in my life. Taking the time to get to know myself, perhaps for the very first time.
About The Author: Isthemus

Isthemus is an experienced psychic advisor with her own Metaphysical Company based out of the Fraser Valley of British Columbia. A natural born empath, clairsentient, clairvoyant, intuitive Counsellor and psychic advisor. Patty still does Paranormal Investigations as well as teaching workshops on how to interpret signs. You can talk to Isthemus at PsychicAccess.com.


One Response to New Paths, New Roads, New Life