When Enough Is Enough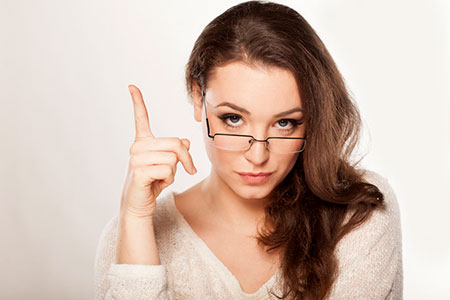 Recently, I have had some life experiences which changed my view on how to handle certain situations. Maybe its Uranus's influence, moving into Taurus recently, that has prompted my sudden shift in behavior and attitude? Or maybe, enough has just finally become enough.
While I love helping people and doing readings, I am also a fixed sign and an Earth element, which means I flourish in endeavors focused on concrete things, such as real estate. So, it's no surprise that aside from doing psychic mediumship work, I also own and manage multiple rental properties.
Late last year, one of my tenants was going through a tough time. So, I offered to help her by doing a pro bono reading for them. Later, I was delighted when I received feedback that things were getting better for them, and that things were unfolding as I had predicted.
A couple of weeks ago, I received news that they had decided to act on the advice given in the reading, and were now moving out in June. While I was saddened to see them leave, I was somewhat relieved that I could now find more stable tenants for that property. In the same sentence, she asked if I minded doing another reading for them both, before they left the property. I gladly agreed and scheduled the reading for the next day.
After the reading was again done free of charge, they proceeded to inform me of their intentions to not honor the terms on their lease! With each sentence they spoke, the information became more and more dreadful. I'm sure by the time they had finished, my mouth was a gaping hole. I was in complete shock over what they had told me.
There are times when we have had enough, even of our friends ~ Henry David Thoreau
After I left the house, while driving home, I replayed the whole sequence of events from the day, as well as their entire tenancy. My mind was racing, as I replayed all we had done for them, and how easily they spoke of completely disregarding the contract they had with us. By the time I made the 25-minute drive back to my home, I was fuming! Had I been a cartoon character, smoke would have been coming out of my ears.
Later that week, I scheduled a meeting with them and laid down the law, so to speak, on what I expected of them and what would and would not be tolerated during their transition from our property. This was not an easy conversation, and this time it was not me with the gaping mouth and look of surprise.
Later that day, I received a call from the couple apologizing for their insensitivity to the situation, and their inability to recognize the effects their actions had on myself and others.
From this experience I learned some valuable lessons on human behavior. I was always under the assumption that people in general have a sense of other people's point of view or feelings. But that is not always the case. People in general get so consumed with their own lives and problems, that they seldom step out of their box and look at the other sides of things.  This then causes hurt feelings and resentment from both sides.
Once you've had enough and you can't do it anymore, you consider the possibility that there might be a better way ~ Marianne Williamson
The only way to solve this problem is to have the tough conversations. Let your feelings be known, voice your disapproval of the situation. If this information falls on deaf ears, or the other party won't meet you halfway in the matter, as in the case of the tenant and myself, then you may have to put your foot down. Then enough would be enough, and you may have no choice, but to treat them as they have treated you.
As a spiritual person, it is almost a given that you will help others and give freely to them. However, it is not a spiritual person's duty or obligation to continually allow people to take advantage of their giving, kind nature.

About The Author: June

June is an experienced and gifted reader in Indiana, near Lake Michigan, who enjoys the peace of the woods and the energy it provides her. A double Taurus, led by earthy and dependable Venus, she will help you to navigate your life on a steady course. Many come to her at a crossroads, not knowing which way to turn, or even how to move forward. Not only does June lift the obstacles and show you your path, but she also helps you to embrace the positive light that will guide you. She's helped numerous people in all areas of life for the past fifteen years, and has honed her abilities as an active member of her Spiritualist Church, by helping others in her congregation. For many years she's enjoyed a front row seat to witness all the events play out, just as she was shown by her Guides. June inherited her gifts from the generations that came before her, but she also finds new skills popping up unexpectedly with clients. Mary and Suzie are the Spirit Guides she works with, and she delivers their messages in a style that suits each of her client's particular needs that day. June has been a high-rated reader on the internet, as well, and enjoys the accessibility the internet provides, so people can easily find her. If you'd like to find a highly accurate reader who gets her messages out quickly, and who can raise you up high on your path, you can find June at PsychicAccess.com.